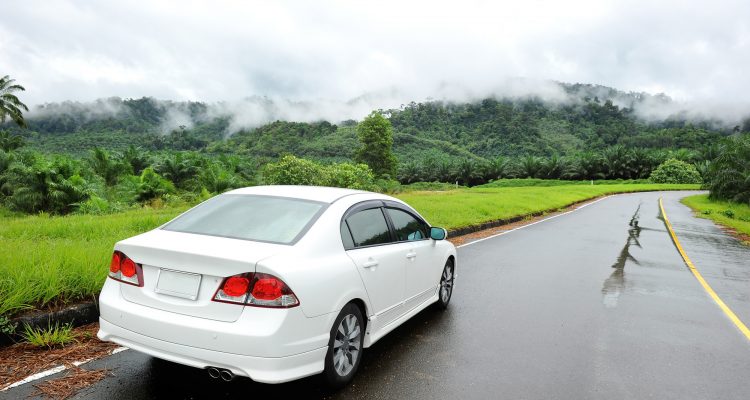 With more than 325 thousand Honda Civics sold annually in the United States, it's no surprise that there is a large market for Honda Civic mods. Car owners love to customize their ride.
So what should you do to your Civic to make it your own? We suggest using a combo approach. Do some upgrades to the performance and some upgrades to the looks and comfort.
We have 8 different mods you can do to improve your Honda Civic.
1. The Suspension
Upgrading your suspension will take your already handling like a dream car and make it track turns like it's on rails. While you're at it, you can also lower the whole car.
Lowering your car will lower the center of gravity. This will give you the edge if you decide to test your skills at the track. Plus it will just look cool riding down the road.
2. Floor Mats
Ok, so this one isn't technically a mod, but it is still one of the best things you can do for your Civic. Floor mats will give your car custom and polished look.
Look for high-quality mats that are made of heavy-duty rubber or carpet. They should also be molded to fit your car for a custom look.
These floor mats will keep your car looking like new for years to come. If any dirt, debris, or mud do get in your car, you can take the mats out and easily clean or replace them.
3. Brakes
If you are going to mod the engine performance and suspension, you need to do some work for your brakes too. The brakes on your Civic need to be bigger and stronger to stand up to the boost in power.
A good time to upgrade your brakes is when you start to see the signs that you need new brake pads. You will want to look at replacing your brake pads, rotors, and calipers.
4. Air Intake
Replace the air filter in your Civic with a true cold air intake. The colder air is denser which means you pack more air into the combustion chamber of your engine.
The more air used, the more fuel also can be used. The more air and fuel means a larger reaction. The bigger reaction means more force and energy are created to move the pistons.
5. Exhaust
Once you change the air intake, you should also update the exhaust. This will complete the performance overhaul on your civic.
Most people only choose their exhaust based on the sound it produces. While this is a consideration, it shouldn't be your only deciding factor.
Look for an exhaust system that will complement the output your engine is producing now that you have a cold air intake. Don't forget to factor in the catalytic converter too.
6. Headlights
Let's face it, stock headlights are never as bright as we want them to be. Replace those stock headlights with some cool aftermarket ones. You can even choose ones that have a custom look with led lighting.
When you go to upgrade your headlights, you need to know what type of bulb you want in your lights. The stock headlights that come in Civics are halogen. These are the dimmer, kind of yellowish looking light.
You can upgrade your headlights to HID or LED. The HID headlights are the ones that have the potential to give off the blue tint. The color your headlights are will depend on the number of Lumens the bulbs produce.
The lower the lumens, the more yellow the light will look. Lights around 3,000k are going to give off a very yellow light.
As you move more towards the 5,000 to 6,000 range you will be close to pure white light. If you move beyond this to the 8,000 to 10,000 range the light will have a more blue light. Much above 10,000 and the light is going to look purple.
LED lights are popular because they are long lasting and produce less heat. If you do decide to go with LED lights, invest in high-quality options. Cheaper, lower quality lights are not as good and will not last.
7. Seat Covers
Putting seat covers on your seats is a must to keep them looking like new. You can go with a universal fit type of seat cover.
These covers will save you money, but may not fit exactly perfect. The advantage is that you'll have a wide range of colors and fabrics to choose from.
You could also choose more custom fitted seats. These are going to cost you more money, but are worth it for the custom look.
If you go this route you can match the seat covers to the color scheme of the car. You could also have the custom embroidered with your initials or anything else.
8. Paint
Want to give your Civic a truly custom look? How about giving your ride a total makeover with a new paint job.
For a professional look, you'll want to commit to painting the entire car. This means taking the body pieces off to paint everything.
You could get fancy and choose paint with sparkle. This would add depth and luster to your car's paint job.
Honda Civic Mods
When looking at Honda Civic mods you should consider both performance and comfort. For performance, you should look at upgrading the air intake, exhaust, suspension, and brakes.
For the interior, you should replace the floor mats and add seat covers. Doing this will protect the interior of your Civic and keep it looking like new.
Now that you know how to upgrade your Civic, do you know these 9 preventive maintenance tips for keeping your car running in tip-top condition?