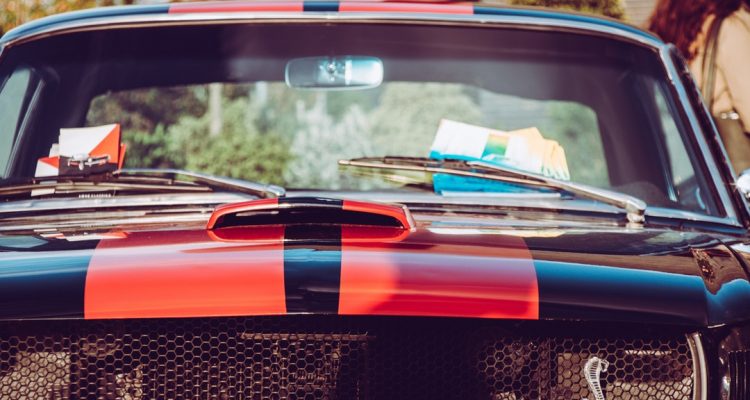 Finding your dream car is among the most fulfilling experiences for a car enthusiast.
Now that you've found your dream car, how do you go about the purchasing process? What is your dream car and where would you like to purchase it?
Visiting different automobile shops and dealing with car salesclerks may be daunting and intimidating.
Your goal is to save money, reduce the hassle involved in the process and get the best car deal.
Here's how to proceed after you find your dream car.
1. Look at Both Used and New Cars Once You Find Your Dream Car
One of the ways of saving money when buying a vehicle is getting a gently used one. The fact is that new cars tend to depreciate significantly the moment you start using them.
Start the purchasing process bearing in mind that you'll find both new and used vehicles. Compare the features of both before picking one.
Have a used car thoroughly evaluated by a mechanic if you're planning to purchase it. Expect the mechanic to identify unusual wear and tear signs on the vehicle.
Mechanical problems identified during the evaluation can help you make a wise purchasing decision.
Ask the mechanic for a detailed report, which you'll use to negotiate a fair price when getting the vehicle.
2. Compare Purchase Prices Between Different Dealers
Visiting only one automobile shop may not guarantee you a good deal. Go to a few trusted dealerships in your area within and out of your town and compare their purchase prices.
Note that automobile shops price their cars based on their location.
Look for a car that you can comfortably afford. If you own another vehicle, ensure that you've settled any monthly payments or dues associated with it. It would be wise if you waited for your current car to pay off.
If you're planning to buy a car in a year, set aside some money in an interest-bearing account for at least one year.
3. Consider the Pre-Financing Options
Take time to explore ways to pay for your car. Consider the amount of cash in your possession and the one you expect to get a loan. You may obtain financing from credit unions, banks or car dealerships.
Car dealerships charge higher interest rates when compared to credit unions and banks.
A bad financing deal can ruin your credit history and mess your bank account for years. Ensure that the vehicle exhibits the functionality you need before taking any financing deal.
Most lenders charge interest rates on car laws based on your creditworthiness and the loan to value ratio.
Look at financing as a way to afford a car rather than as a way to buy cheap dream cars.
4. Negotiate Smartly
Regardless of your financing options, you should employ appropriate negotiation tactics. Walk into the automobile shop with confidence and openly discuss your options.
Do everything in your power to have the purchase price lowered a bit. Suggest a lower purchase price as you listen to what the salesperson says.
5. Avoid Buying the Extended Warranty
Car buyers demand reliability from every vehicle they expect to purchase.
Expect to be presented with a vehicle service contract when buying a car. The extended warranty allows you to extend the coverage on your new car or have a used car covered for long. Regardless of the vehicle, you'll pay more for such coverage.
Individuals or organizations that sell extended warranties expect to make huge commissions. You may end up paying more than the cost of an average car repair for an extended warranty.
6. Consider the Purchase Price Rather than the Monthly Payments
You may be charmed by the attractive monthly payments on a car. Some of these payments take several years to complete. Consider the actual purchase price as you figure out how to buy your dream car.
Base your car negotiations on the actual price rather than the monthly payment.
Ask the car dealer if there are any hidden or extra fees such as delivery fees. Demand explanations for why the dealer included the hidden costs in the purchase price.
7. Factor in the Car Insurance Premiums
If you're wondering whether you should you buy your dream car, consider the insurance premiums. These premiums contribute to the overall value of a vehicle.
Auto insurers consider various factors such as location, your driving record, and mileage to set the rates. With a good driving record, you may pay a lower premium.
Your vehicle may attract high premiums if you commute long distances or there's a higher risk for accidents. The same rates apply if your residence area has higher theft and vandalism cases.
Generally, women and older drivers pay lower prices when compared to younger drivers and men. A car with high-quality features may attract higher premiums.
8. Take the Car for a Test Drive
A test drive can help you assess a vehicle from a driver's point of view.
Take the car you're buying for a short spin whether it's new or used. Consider factors such as speed and comfort as you take the vehicle for a spin.
If you have kids, you may tag them along to determine whether they feel comfortable in the car.
Ensure that the car is quiet and smooth and that the brakes are working correctly. Controls such as the windshield wipers, switches, levers or buttons should be working fine. The view from every mirror should be clear too.
Get the Most Out of Your Car
Buying a car, whether it's new or second hand, is a significant investment. When you find your dream car, take time to research every detail of the purchasing process.
Equip yourself with excellent negotiation skills to get the best deal.
Are you always on the lookout for informative content about cars? If your response is yes, then our website is the right place to feed your enthusiasm for vehicles.