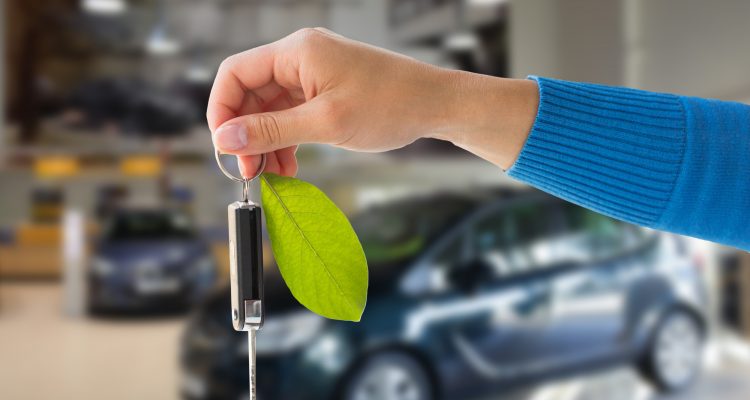 It's great news that the world's electric vehicles are expected to grow from 3 million to 125 million by the year 2030.
But, if you want to ditch your polluting old-banger for a more environmentally friendly vehicle, you don't need to switch to an electric vehicle.
There are a wide variety of eco-friendly cars on the market which is suitable for different needs and budgets. These include hybrid, diesel-efficient and hydro vehicles.
If you want to go green on the road, then check out our top 8 eco-friendly vehicles which are transforming the automotive industry below.
Let's get started!
1. Family Luxury – Audi E-Tron
The German carmaker is living up their slogan – "Vorsprung durch Technik," which translates to "Progress through Technology" – with the E-Tron model. This represents Audi's entrance into the electric vehicle game.
If you want a family-friendly vehicle without the compromise on style and speed, then the E-Tron is an excellent choice for eco-conscious consumers.
The E-Tron has a range of between 160-250 miles. You require a 90kWh battery pack to power the vehicle.
2. Budget Classic – Nissan Leaf
The Nissan LEAF was an early innovator in eco-friendly technology.
The model entered the market in 2010. It is an affordable choice for budget eco-friendly consumers at around $30,000.
However, the Japanese automaker has not stood still on the Nissan LEAF. There have been numerous improvements to the original model, which includes e-Pedal technology.
The range of the LEAF is 150 miles after a single charge. However, Nissan has promised that developments are underway to provide eager consumers with a vehicle with a greater range to compete with the growing number of choices.
Nissan announced that they have already sold more than 123,000 LEAFs over the past decade. This makes the LEAF one of the most successful eco-friendly cars on the market.
3. Best of Both – Chevrolet Volt
Are you concerned about the problems involved with charging electric vehicles?
This is a common hurdle which puts off environmentally conscious consumers, especially apartment dwellers.
However, the Chevrolet Volt provides consumers with a long-range vehicle which requires a reduced charge time. This makes a great alternative for urban living.
The hybrid vehicle has a 7.2 kWh charge system. This allows for more than 50 miles of electric range for gas-free days.
Even though the Volt is a small vehicle, the interior is surprisingly spacious and the power of this vehicle does not disappoint.
There are also federal and state tax credits available for the purchase of the hybrid vehicle. You can also make additional savings with the Best Price Program which puts in your touch with dealerships in your location with the best deal.
4. Hydro Futurist – Hyundai Nexo
The South Korean automaker has been producing hybrid and electric vehicles for some time.
However, the Hyundai Nexo represents a hydrogen fuel cell combined with electricity which is the first of its kind.
The range of the Nexo is up to 500 miles too. Plus, there are no carbon emissions here.
The only emission involved in fueling this vehicle is the water vapor. And there are even reports that the water produced by the Nexo won't go to waste.
The water can be stored for later use. So, you can make yourself a cup of coffee with the water produced by your car. Pretty great, right?
5. Eco-Favorite – Tesla Model X
The Tesla brand is a favorite among eco-consumers.
The Tesla Model X SUV seats up to seven people, which makes perfect for a large family with kids.
Many eco-friendly vehicles require you to drop down in the size. However, if you are willing to dig deep in your pockets, the Tesla Model X requires no compromise on space.
6. Affordable Crossover – Hyundai Kona EV
We've seen the Hyundai Kona CUV before. However, this year the Hyundai Kona Ev is expected to enter the environmentally friendly vehicle market.
The Kona is not available across the whole U.S. yet. However, a number of states are already receiving Hyundai's latest eco-friendly vehicle.
The price can range from $35,000-45,000. With a range of over 250 miles, eco-consumers are excited about this vehicle.
7. Diesel Efficient – Volkswagen Jetta
Are you not ready to leave gas engines?
For many people, diesel engines aren't green. Many of the air pollution problems in our cities are due to the PM (particulate matter) of these vehicles.
But, if you want to cut your carbon emissions, then the VW Jetta is an affordable and low-carbon choice. You can find the Jetta on the market for between $20,000-30,000.
The Jetta is a standard family vehicle. You've got a roomie interior and trunk. You'll also get an impressive acceleration speed which gets you from zero to sixty in under 8 seconds.
8. Sporty Sensation – Kia Niro
Are you looking for a sporty hybrid vehicle to get you from A to B?
The Kia Niro is an SUV which gets from up to 50 miles to the gallon. This a high-quality vehicle which you can get for an affordable price of between $23,000-35,000.
The Kia Niro gives you plenty of space in the trunk and back and a modern interior too.
Eco-Friendly Cars Entering in 2019
If you're thinking of switching to an eco-friendly vehicle, then you've got plenty of choice among this range of vehicles. You can choose between diesel, hybrid, hydro and electric vehicles to cut your carbon emissions and drive sustainably.
If you want to live greener, there's nothing that improves your environmental credentials like a cleaner vehicle.
Do you want to know more about the eco-friendly cars which are expected to enter the market in 2019? Check out our blog here.