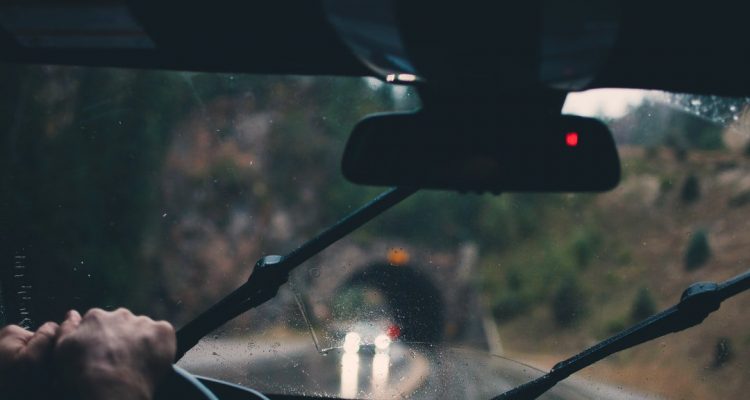 Are your windshield wipers squeaking, streaking, or obstructing your vision?
You may want to consider replacing your windshield wipers. Learning how to install windshield wipers is a simple process that may save you a trip to your local mechanic, and can even save you money in the long run.
Replacing your windshield wipers is a key part of routine maintenance for your car. When you don't replace your wiper blades, it can obstruct your vision, especially during winter storms and rain showers.
Take charge of your maintenance needs, and check out these seven tips on how to install windshield wipers.
1. Signs You Need to Change your Wiper Blades
Most professionals recommend you replace your windshield wipers every six months. When you expose your wiper blades to certain conditions, you may need to replace them more regularly.
Conditions that may cause your wiper blades to deteriorate:
Exposure to sun
Heavy moisture exposer
Constant exposure to dirt, sand, or mud
Inspect your wipers for signs or wear and tear to determine if they need to be replaced.
Common signs you need to replace your wiper blades:
Wear and tear on the wiper arms
Missing rubber from the squeegee
Noticeable streaking, squeaking and smearing when wiper blades are in motion
The wipers fold or bend when in use
Warping of the wiper blades
2. Buy the Proper Wiper Blades for your Vehicle
You may be able to get this information by searching through your car's owner manual. Your owner's manual should include the exact size and type of windshield wipers your care requires. This can make the buying process quick and easy, allowing you to replace your wipers as speedily as possible.
If you can't find your wiper blade measurements in your owner's manual, there are online forums to help you find the right size windshield wiper.
If you are unsure about the measurements for your wiper blades, don't panic. Try asking one of the sales associates at your local automotive shop.
Most stores have a database that provides pertinent information for various types of vehicles.
3. Remove the Old Wiper Blade
Be sure to carefully remove the old wipers from your car before placing your brand new wipers. To begin, pull back the wiper arm until it is in an upright position.
Once you place the wiper arm in an upright position, hold the wiper arm in one hand and then press the small tab on the underside of the wiper arm.
While pressing the tab, gently pull and remove the wiper blade from its metal arm. Once you do this on one side, repeat on the other.
4. Attach the New Wiper Blade
If the wiper arm is not already in the upright position, be sure to put it there to make it easier to place your new wiper blade.
Carefully pull the wiper blade over the arm until you hear a clicking sound. Once you hear the clicking sound, you will know that your new wiper blade is in the right position.
Before you click the new wiper blade into place, be sure to line everything up to ensure you can place you wiper blade quickly and efficiently. The last thing you want to do is to break a piece of your wiper arm because you set it in the wrong position.
Once the wiper blade is positioned on the arm, gently move the wiper arm back into its respective place on your windshield.
Once you do this for one arm, go on to the next arm.
5. Test Out the Wiper Blades
To ensure your new wiper blades are working properly, be sure to test them out before you hit the roadway. It's probably the safest to perform this step immediately after you replace your wiper blades.
If you wait until the next potential downpour or snowstorm to test your wiper blades, you may put you and other drivers at risk for injury.
You want to be sure to test each speed to make sure that your wiper blades can withstand the force of each speed.
If your wiper blades are still intact and don't make any alarming motions or sounds, then you should be all set.
6. Maintaining your Windshield Wipers
Now that your brand new wipers are set in place, it's time to learn how to maintain them.
To ensure your wipers stay in top condition, be sure to check them for damage routinely. A good rule of thumb is to inspect your windshield wipers every time you get gas.
Routine cleaning is also a great way to keep your wiper blades in pristine conditions. When necessary, gently wash the rubber part of the wiper blades to remove any scum, dirt, or debris.
Over time, dirt can accumulate under the wiper blades, slowly decreasing the effectiveness of each swipe.
7. Understand the Importance of Installing Windshield Wipers Regularly
Over time, your windshield wiper and arms can become worn and weak. Once the wiper blade begins to deteriorate, the metal arm may make contact with your windshield.
Replacing your windshield is typically more expensive than replacing your wiper blades. A crack in the windshield can only be resolved by replacing the entire windshield.
When you compare the cost to replacing a windshield or paying your medical expenses from an accident, replacing your windshield wipers seems like the best option
Now That You Know How to Install Windshield Wipers
Nothing is better than driving through a heavy rainstorm with faulty wiper blades to remind you it's time to replace your wiper blades.
Learning how to install windshield wipers is a useful skill that can not only save you time in the future but money, too.
Keep in mind routine maintenance on your wiper blades can improve the driving experience and help keep you and other drivers safe on the road.
Explore everything car news on our updated blog page. To learn more about automotive news, check out our blogs.