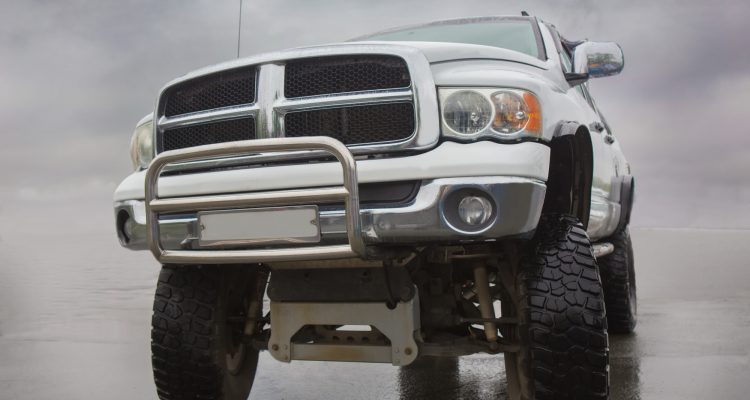 Do you love off-road TV shows? Does the sight of off-road vehicles give you yearning to hit the back roads? If so, you are not alone.
The Off-Road Vehicle Market in the U.S. is expected to exceed $13bn by 2024. For the best off-road experience, consider lifting a truck pros and cons tips, safety and suspension technology available.
Many people own trucks which can easily transform into off-road monsters. However, they have no information about available truck suspension technology. Availability of cutting-edge truck lifting technology on the market means you can now take the less trodden path.
If you've always dreamt of daily driving a lifted truck, it is time to turn this into reality. If you already own a truck, it is easy to get started. You now need to learn how truck lifting technology works, the pros and cons.
Getting the right information is the first step towards upgrading your ordinary truck into an off-road machine.
Truck Lifting Kits
Ready to discover these lift kits? Take a look at what you need to know!
The Basic Level Lifting Kit
This offers a lower lift height ideal for off-roading beginners. You will have no problem hopping into your truck. The more controlled suspension lift ensures a comfortable ride on off-roads.
This lifting kit comes with classic AEV Front Bumper to give your truck a distinctive off-road look.
Medium (3.5-inch) Premium Suspension Lift
If you want to take your truck further, this premium lifting kit is perfect for you. It comes with a stylish rear bumper and tire carrier. The suspension lift also comes with 35-inch tires allowing you to go anywhere you want.
Fully-Loaded Option Suspension Kit
A fully-loaded truck suspension kit is best for off-road experts. It transforms a truck into an off-road ready beast. The kit includes the toughest off-road tries to handle any terrain. There's also a winch which gets you out of any jam in the backcountry.
Skid plate protection keeps your truck's underbody in pristine shape even in the toughest terrain.
A truck with lift kit also includes an engine tune-up. While your truck seems powerful on the highway, it requires a power uplift for the off-road. This power lift is essential to overcome all-terrain challenges.
Most of the suspension lift kits on the market are specific to the truck model. You will find Jeep Wrangler suspension kits, Ford Ranger, Toyota, and GMC among other vehicle-specific kits.
These suspension lift kits not only raise the height of your truck, but also increase its load and towing capacity. An extensive lifting kit will include new suspension and steering.
Other parts of the kit include new drive train parts, such as trailing arms, custom four-link systems, replacement control arms and drive shafts.
Safety is also key when off-roading. The truth is off-road accident are less tragic compared to others (only 622 deaths from 1983-2013). However, you should always consider your safety first. Any truck lifting part must meet the highest safety standards.
Lifting a Truck Pros and Cons Tips
Consider these truck body lift pros and cons to find out if it's right for you. Here are some pros of lifting truck.
Improved Visibility
When driving off the ordinary road, the ability to see further is important. There are many risks on the road, and a truck suspension lift helps you see them early enough. You have a better view of the road, which helps you avoid accidents.
Better Driving Experience
Most trucks on the market claim to offer the best off-road experience, but this is not true. The best off-road experience requires rugged tires and a tough suspension. Your new truck will not last long on the rugged terrain without lifting it.
Better Towing
Truck owners need towing services for heavy loads. Without a string suspension system, your truck might end up squatting. Squatted trucks are a trend in the industry, but the owners use different suspension heights.
Squatting trucks have a rich history, though some things are as a result of weak suspensions.
Improved Departure Angle
A truck with lift kit suspension provides extra space between the lower skid plates and the ground. When tackling steep climbs and rock ledges, this improved departure angles comes in handy. You can handle even the steepest angles which require crawling abilities.
Better Comfortable Landings
Truck and minivan lift kits include an improved suspension system. The tougher, more reliable springs guarantee you enjoy softer landings. The suspension system also protects your truck from hard landing damage.
Rollover Protection
Boosting your truck's suspension shift its center of gravity. You'll easily tackle ridges and steep inclines without the risk of rolling. A factory suspension on your off-road truck cannot guarantee such safety.
Distinct Looks
If you want to stand out from the crowd when driving your truck, a suspension lift kit is a great idea. Your lifted truck feels good when driving and looks tough on the road.
Lifting your truck can have some drawbacks including. Here are a few cons of lifting your truck.
Poor fuel efficiency: Bigger tires mean more power to keep your truck moving.
Poor handling: On sharp corners, the higher center of gravity increases the risk of a rollover. This is more common when speeding.
Voiding your warranty: Before lifting your truck, confirm with your dealer if this will affect the warranty.
Legal issues: Laws on vehicle modifications vary from state to state. However, most jurisdictions require additional modifications for lifted trucks to stay street legal.
Cost: To get the desired look, you will have to buy more truck accessories after lifting your truck.
Final Thoughts
If you love the outdoors, you need a vehicle capable of handling the rough terrain.
You can now transform your truck into an off-road monster using suspension lift kits on the market. Before doing this, you need to learn lifting a truck pros and cons, legal considerations, costs, and more.
To enjoy the best off-road experience, you need all the information you can get. Find more about the best off-road truck buying tips, truck care, and maintenance tips here.