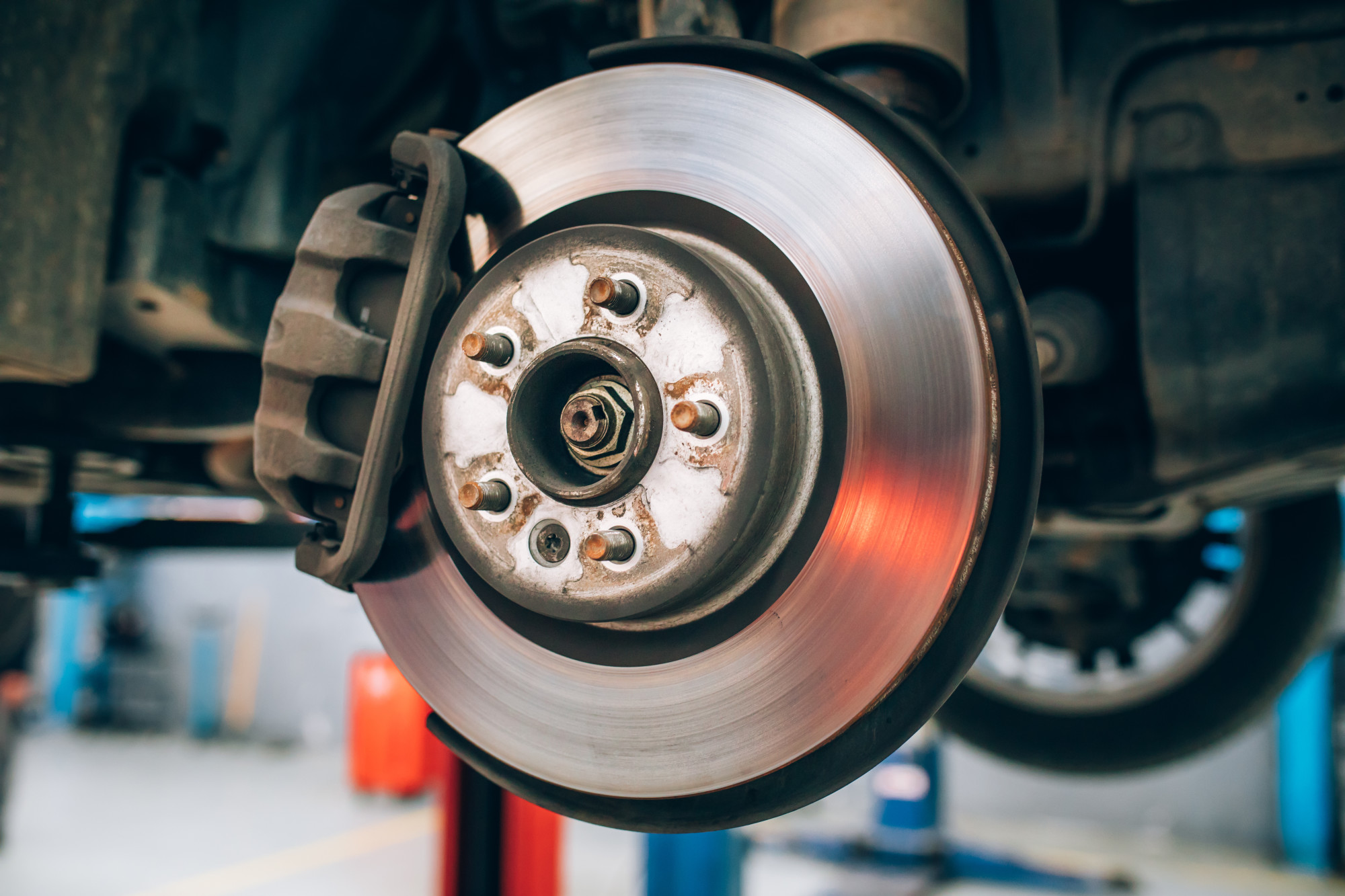 Faulty brake pads are a critical reason for motor vehicle accidents in the United States. In a recent study from the National Highway Traffic Safety Administration, 22% of accidents cited brakes as a reason for the crash. 
It is important to purchase the best brake pads for your vehicle to keep you and your family safe. Here is a list of the top 7 best brake pads of 2020. 
1. NRS Galvanized Brake Pads
Galvanized steel brake pads seem like an obvious choice but they are quite rare. Galvanization is a process that coats the steel brake pad with zinc to fight corrosion. Most brake pads, especially aftermarket ones, are untreated or simply painted. 
When brake pads are untreated dirt works its way into the pad causing them to wear prematurely. This can even cause the brake pad to disconnect from the backing plate. 
NRS brakes' are galvanized steel to ensure they do not deteriorate. These are some of the longest-lasting brake pads available today. They use SHARK-Metal technology to attach to the brake plate instead of a simple adhesive like most brands. 
These brake pads boast improved performance in the breaking of your vehicle. They also work very quietly. NRS tests all of its brakes beyond the standard requirements to ensure your safety and the quality of these top brake pads. 
NRS brake pads are available for purchase at many auto parts warehouse stores. They are made to fit many different vehicles makes and models. 
2. Brembo Brake Pads
The next brand topping our list of 2020 brake pads is Brembo. Brembo is a well-known and well-respected performance brake pad company. You can trust the Brembo name. 
Brembo brake pads are engineered to enhance your vehicle's braking power. They minimize braking distance while offering a quiet and safe ride. 
The company's products are designed with Brembo's multi-layer ESE signature red shim. When you see the red shim you know you'll be getting Brembo brakes. This shim isn't merely for appearances. It also helps reduce vibrations and noise. 
Brembo offers ceramic brake pads that are created through a direct molding pressing process. These pads provide your vehicle with a more accurate fit. 
The pads are created with extreme pressure to compress the materials. This process provides a balanced bonding to the backing plate. Afterward, the pads are put through a thermal scorching process to lessen wear and tear on the pad during use. 
3. ACDelco Advantage Brake Pads
ACDelco's Advantage brake pads are an affordable line of ceramic pads. They offer great performance for the price. Using thor ceramic technology the pads provide quality braking power that is quiet and dust-free. 
These brake pads are available for nearly all makes and models of vehicles. They use shims, slots, and chamfers to help reduce noise, vibrations, and braking harshness. 
When you buy a box of ACDelco Advantage brake pads they are ready to be put on your car right out of the box. Vehicle owners are very satisfied with their performance and even happier with the price. These pads are the most affordable option on our top brake pads of 2020 list. 
4. Wagner QuickStop Brake Pads
Another budget-friendly brake pad topping our list of 2020 brakes is Wagner's QuickStop brake pads. These ceramic brake pads feature an application-specific design to help reduce noise and vibrations. 
These pads were designed, tested, and certified for OE performance and feature a low-copper 2021 compliant ceramic formulation that is environmentally friendly. 
All of Wagner's QuickStop pads feature a 100% post-cured process. This unique process delivers a longer and more gradual cure than thermal scorching. The post-cure process is designed to ensure even friction distribution and performance throughout the entire lifetime of the brake pad. 
The pads even come with an OE-style lubricant making for an easy application on your vehicle. 
5. Bosch's QuietCast Brake Pads
If you are in the North American market you've probably heard of Bosch. Bosch makes the top of the line replacement brake pads for most popular brands of vehicles on the road. 
Bosch is a trusted automotive replacement parts manufacturer because oftentimes they made the original parts that your vehicle came with. When your dealer says they are using OE parts, chances are they are Bosch parts. 
Bosch brake pads are engineered to deliver exceptional stopping power and quiet operation. They also produce as little dust as possible during the process. 
The brake pad features a shim style that is heated and pressure cured between two layers of steel. This is what reduces the noise of your brake pads operation. It also increases the strength and corrosion resistance of the pad. 
These copper-free brake pads are compliant with the upcoming 2025 copper-free legislation. They are tested and manufactured right here in North America. Bosch brake pads provide the best in class coverage for all vehicles. 
6. Akebono ProACT Brake Pads
The Akebono ProACT brake pads are a bit pricier than others on this list. These ultra-premium pads offer high quality for domestic and Asian vehicles. 
Akebono is a large supplier of OE brake pads throughout North America. These brake pads are top of the line and suitable for most types of vehicles. 
The pads use a friction-reducing formula and focus on eliminating noise, vibration, and harshness of braking. They also limit the amount of brake dust produced. These pads are an upgrade from your conventional brake pads and provide a smooth ride and braking experience. 
7. Power Stop Sports Breaks
If you have some money to pay for the best brake pads take a look at the Power Stop Z23 Evolution sports brake pads. This revolutionary brake pad features a carbon fiber infused ceramic formula. They deliver superior braking performance and power. 
Thes brake pads have a powder-coated backing plate that extends the life of the pad by resisting rust and corrosion. They are also chamfered and slotted like OE pads to reduce the noise associated with harsh braking. 
These pads can resist higher temperatures than standard braking pads making them a go-to choice for racers or anyone who needs exceptional braking power. 
The Best Brake Pads Keep You Safe
If you are looking for the best brake pads available on the market right now, check out this list of our top 7 picks. Always replace your brake pads on time to keep you and your family safe. Take a look at these high-quality brake pads to increase your stopping power and prevent accidents. 
If you enjoyed this article browse our latest automotive articles now.