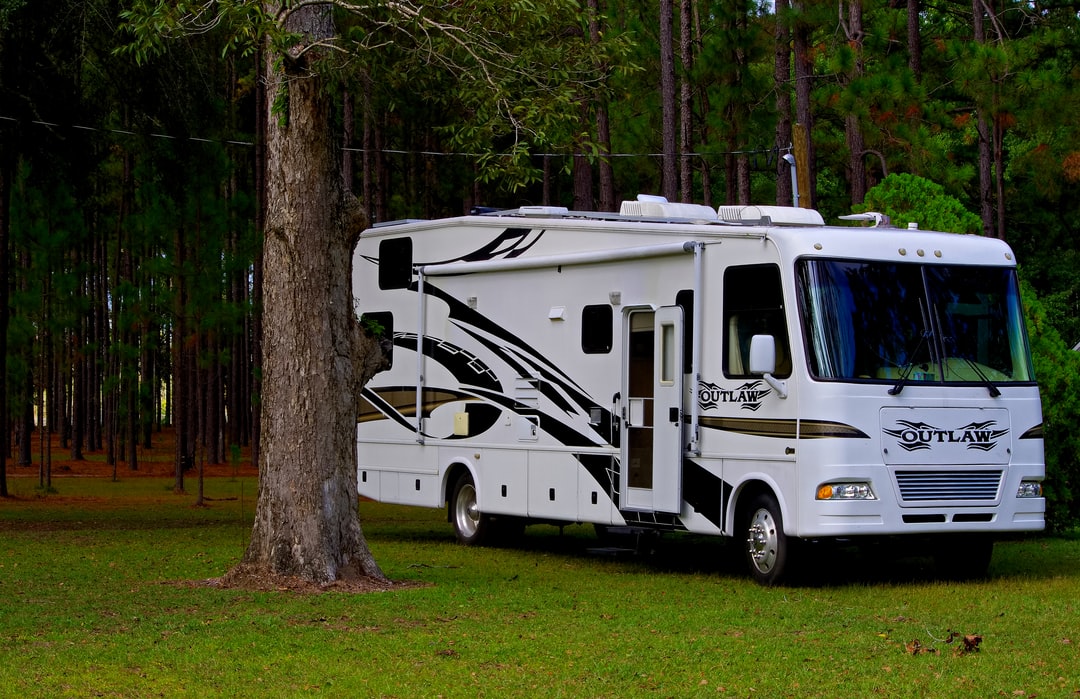 Owning an RV is a major expense. If you think that it's going to be a drop in the bucket compared to your vehicles and your house—think again.
On the other hand, even though your RV is a major expense, it allows you to get away from everyday life. Your RV allows you to experience something new and different and to create many memories that can be a lot of fun.
Beyond the cost of buying your RV and how much it is going to cost you to travel, you also need to think about RV maintenance costs. Many times, people buy an RV without a second thought about RV tire maintenance, RV battery maintenance, and other important things their RV needs to operate safely.
Continue reading this article, and we will give you an idea of what you can expect as an RV owner.
Most Common RV Repairs
When you own an RV, the last thing you want to do is let it fall into disrepair. Here are some of the common RV repairs you can expect to do.
Some of these do not apply depending on the type of RV you own.
Engine
Air conditioning
Braking system
Leveling system
Slideouts
Heating system
Fuel system
Generator
Waste system
Transmission
Refrigerator
Freshwater system
Suspension
Batteries
Even if you don't have a motorhome, you need to consider your tow vehicle engine, transmission, and other things that a motorhome will have.
The more systems you have, the more problems may arise, so if you keep your rig simple, it's likely you won't pay as much money to repair your rig.
Slideouts
If your RV slideouts get stuck in, you're going to have a tight squeeze the next time you go camping. On the other hand, if your RV slides get stuck out—you won't be able to move your RV before fixing them.
Before you get worried about fixing the slideouts, make sure you have enough power to run them. If you're working with a lithium RV battery, you will be good to open the slideouts, as long as the battery has a charge.
Depending on the size and make of the slideout, this could cost you anywhere from $500 to $1,700 to repair.
Roof A/C
If you're camping in the hot times of the year, you need to have your A/C in good working condition, or it could be dangerous to your health. Be sure not to worry at the first sign of lack of air because it could be a very simple fix.
If your A/C got too cold, that might mean that it's just frozen over. Turn the A/C off and let the fan run and see if it thaws out soon, so you can get back to a cool day.
Did you find that the A/C still isn't working? In that case, that means you're going to need to put out anywhere between $600 and $3,500 to get your system repaired.
Engine
In this case, we're talking about a motorhome engine. When your motorhome engine goes out, and you need to have major repairs, this is one of the biggest expenses you can expect to deal with.
If you keep up with RV maintenance and get regular oil changes, you hope your engine lasts for a long time. You may not have problems for years, but you should definitely keep a budget ready for when they do.
Depending on how major the engine repairs are, it might cost anywhere from $1,400 to $30,000.
Waste System
If you like having somewhere to go to the bathroom, then you need to make sure your waste system is in good working condition.
There are a lot of things that could go wrong with your waste system. You might have a bad waste dump valve that won't be that big of a deal, or you might have your entire waste system fall out from under your RV, which will be a big problem.
A minor waste system problem might only cost around $400, but when you're looking at a major problem or a replacement, it could cost up to $3,500.
Leveling System
It's no fun to sleep in an RV that makes you feel like you're upside down. What can you do about it? You can make sure your RV leveling system is working correctly.
If only one of your jacks is messed up, you could simply replace one of them. If all of them need replacing, the price is going to add up, and if it is something that has to do with the electronics—you're looking at major problems and high costs.
A minor repair is going to cost around $500, and a major repair will be something like $2,000.
Generator
Not all RVs have generators, but if yours does have a generator and you have problems with it, it can be a major inconvenience. When you get used to having an in-RV generator, you aren't likely to want to give it up.
Minor repairs may only cost a couple of hundred bucks, but in some cases, it would be less expensive to buy a whole new generator at $3,000 or even more to repair it.
Get Smart With RV Maintenance Costs
Now you know more about RV maintenance costs and how to keep your RV in the best condition. You also know about how much it is going to cost you when you own an RV.
Taking care of your RV will help you keep from dealing with unexpected problems and additional costs. The above tips should help you as you're doing your best to be a responsible RV owner.
Do you need more help with your future adventures and more? Continue reading our blog to get the help you need.