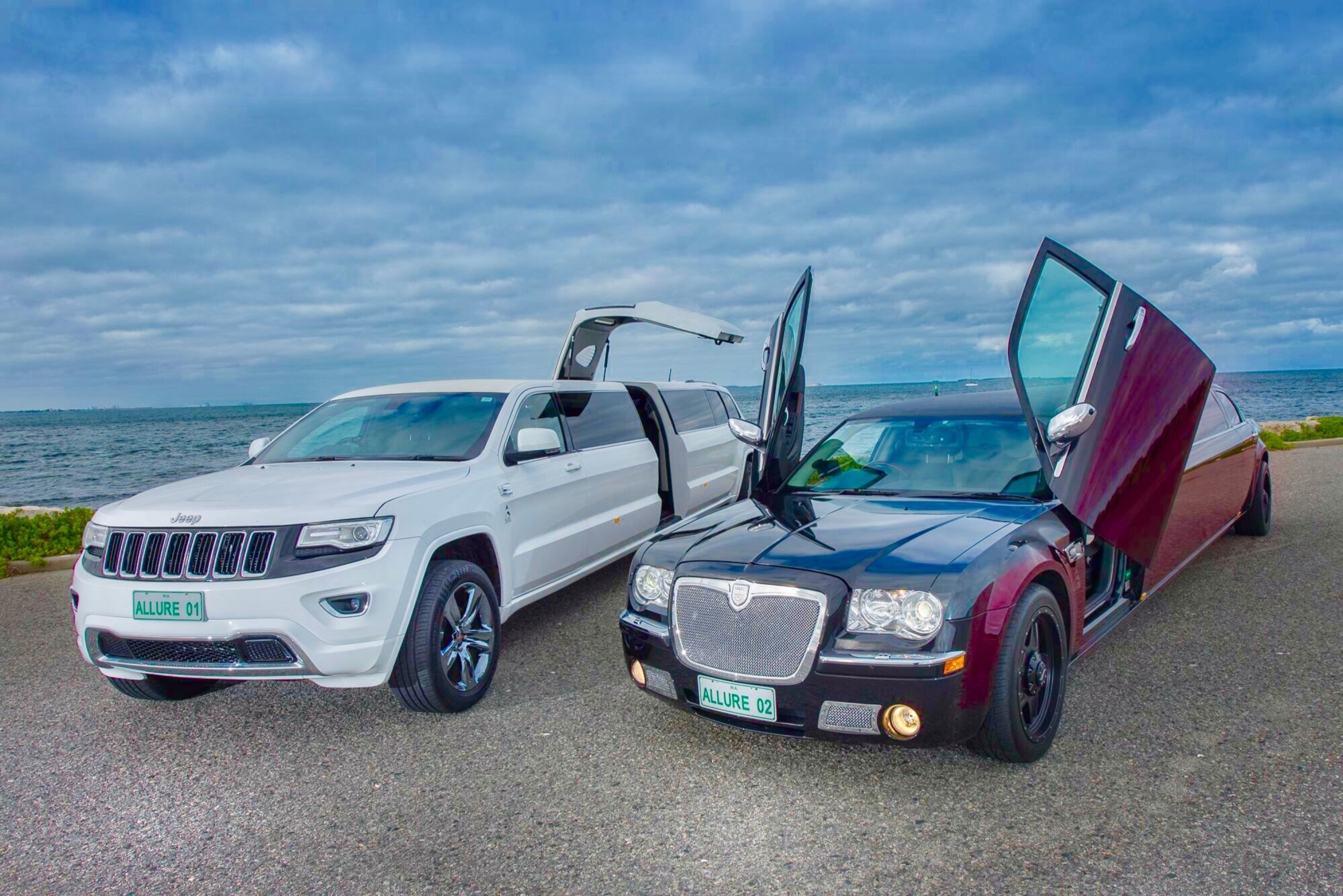 Do you have a huge event coming up that you're looking to make extra special? Do you have a big group of people that you need luxury transportation for?
If so, then you're probably considering a limo service for your needs.
However, what most people don't realize is that there are several different types of limos that you can rent. These limo types dictate the rent price, experience, and how many people it can seat.
Needless to say, you need to find the right one. See below for an in-depth guide on the different types of limos and how they can improve your experience.
Luxury Sedans and SUVs
First up, you have luxury sedans that offer a premium and luxurious experience at the friendliest price. Whatever your budget might be, you can purchase a luxury sedan that seats 2 or 3 people comfortably. 
This is perfect for events with a small headcount. You can avoid paying for multiple stretch limos but still get the same luxurious ride and experience.
These luxury sedan rides are driven by chauffeurs, just as you would receive with a limousine. This ensures a timely arrival and departure for you and your guests. 
They're a tremendous option for things like corporate events, VIP experiences, picking up clients from the airport, and so much more. No matter what event you have going on, luxury sedans can heighten it!
If you need a bit more room or seats, then you also have the opportunity to rent a luxury SUV. However, be sure to check and see if it'd make more sense to rent a luxury SUV or a sedan limousine. Depending on the company and your locale, they might be close to the same price.
Sedan Limousines
Next up you have sedan limousines. As the names would imply, these limousines are essentially classic sedan models that have been elongated. 
These are the cheapest stretch limousine option, allowing you all the VIP treatment and luxury experience of a stretch limo at the lowest price. People rent them for corporate events, weddings, proms, bachelor parties, movie premieres, and so much more.
Each sedan limousine is driven by a certified chauffeur and offers the chance to "wow" someone that you're trying to impress. Everyone that you pass in the sedan limousine will do a double-take, making you and your guests feel like the VIPs that you are.
If you're wanting to make the event/night special, but want to keep a low profile or a professional feel, sedan limousines are a perfect choice.
For those of you that are wondering, "How much does it cost to rent a limo?", you can find the answers here.
SUV Limousine
Sometimes you need a bit more power behind the limousine that you choose. This might be the case if you have plus-sized guests or need more security for escorting someone with a high profile around town.
Heck, maybe you just have a "go big or go home" mentality and want to rent a larger limousine to make a statement. Whatever the case, an SUV limo is sure to do the trick.
They're the roomiest and comfiest of all limousines. You don't have to worry about things like hitting your head on the ceiling, rubbing elbows with your guests, or not having enough room for everyone.
Everyone in the SUV limo can sit back, relax, and enjoy the amenities. Like the first two options, you get a certified chauffeur to drive this bad boy around town. 
SUV limousines come in many different models such as Ford Explorers, Hummers, Lincoln Navigators, Cadillac Escalades, and Chevy Tahoes. They offer the most room, as well as a smooth ride for everyone no matter where they're sitting.
Whether you're riding all across town for a bachelor party or just going down the street for a corporate event, SUV limos are sure to set the vibe you're looking for.
Anyone you seat in the SUV limo will feel like the most important person in the world, and that's a powerful thing!
Limo Buses
Lastly, you have limo buses (also known as "party buses"). The term "party bus" can typically have a stereotypical connotation to it.
Limo buses are primarily used when you have a party between 25 to 50 people that you're trying to provide a VIP transportation service for. They can be as fun or professional as the event calls for, making them versatile for the consumer (you).
They offer a plethora of different amenities. These could include TVs with a DVD player, a wet bar, storage areas for beverages, LED lighting, and more room for walking around.
Limo buses are used for many things such as networking events, bachelor parties, bachelorette parties, corporate parties, corporate events, wedding parties, and more.
So, how can renting a limo bus make financial sense? If you have a large party but don't want to separate the group, then limo buses offer the best price point.
Some services offer inclusive amenities that you'll have access to, giving you a higher ROI.
Consider the Different Types of Limos for Your Event Needs
Now that you've read through this detailed list of different types of limos and luxury vehicles, one thing is clear: There's a limo for every occasion.
Be sure to consider which type of transportation you'd benefit from the most for your upcoming event. If you're still unsure, a trusted limo service will be happy to make recommendations.
Make sure to browse our website for more articles on limo services and event planning, as well as many other helpful topics!