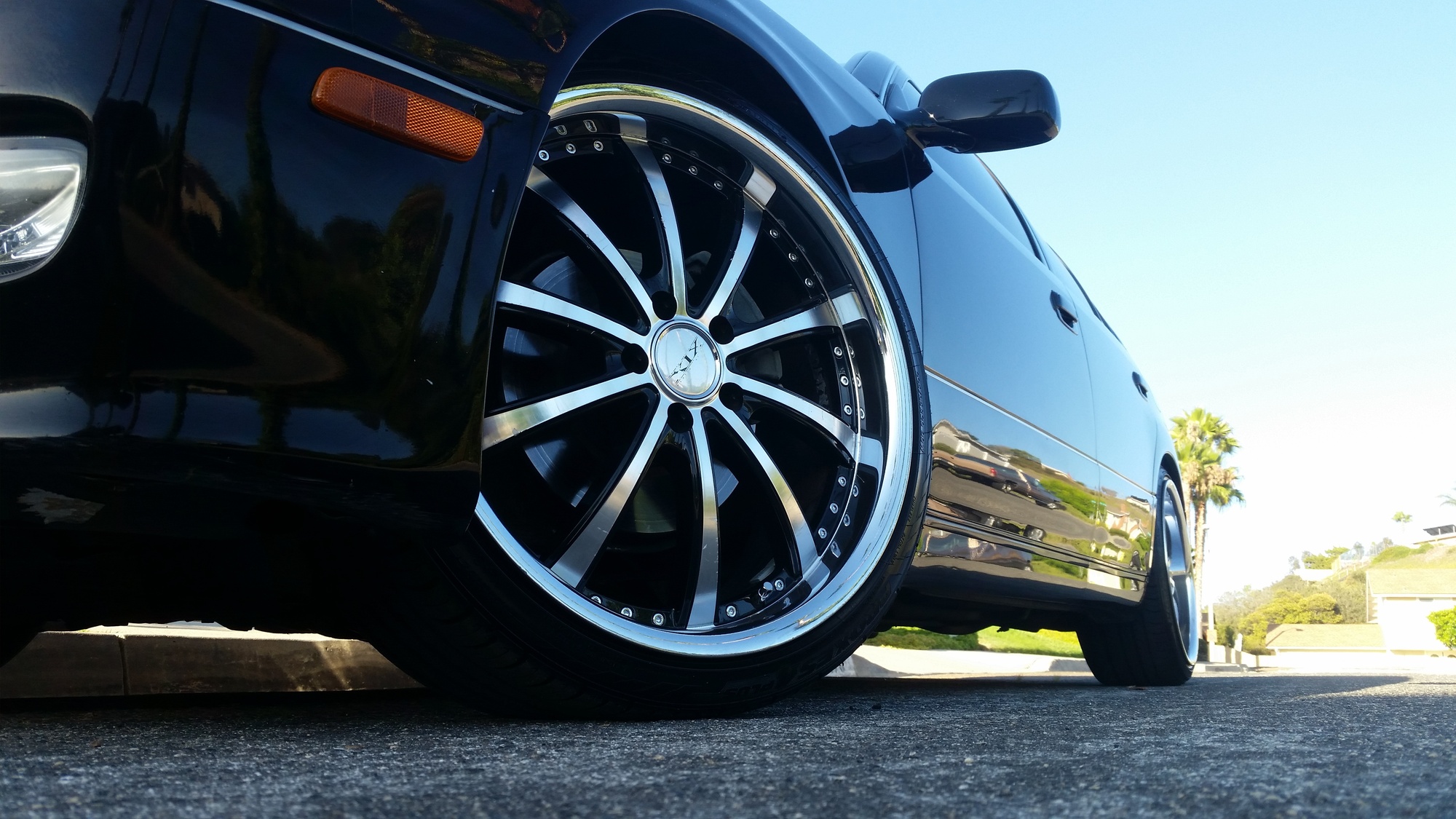 Did you know that 93.3% of households in the U.S. have access to a car? Do you currently have a car but it just looks like your run of the mill vehicle? Do you wish your car had all the bells and whistles to stand out?
In this article, explore just how getting new wheels for your car can give it an upgraded look. Say bye to those old tires, and read on how to increase your speed, efficiency, and style with brand new wheels for cars. 
Determining How Much Rubber You Need
Before picking out your brand new wheels, it's important to consider how much rubber you need on your new tires. For more control of your car, you'll need more contact with the ground. 
If you choose a longer patch of tired tread, this will increase the diameter of the tire overall. This is ideal for certain trucks, but not for many cars. 
What occurs is the tire can rub onto different parts of your car. This will also decrease the acceleration of your vehicle.
The higher the number for a gear ratio, the more your wheels will spin. A larger diameter tire means it'll take longer to do one rotation. 
Safety First
If you're going with custom new wheels, you'll want to make sure they have a proper fit. You'll want to take a look and make sure there's proper mounting, overall diameter, and the offset and backspace are correct. 
For proper mounting, you'll want a hub-centric fit. When your car comes from the factory, the wheels it comes with fit exactly around the hub. When you buy a custom-fit, you'll have to specifically look out for wheels and tires that fit perfectly. 
You want your tire and wheel combinations to clear the braking components, the body of the vehicle, and suspension parts. For proper clearance, you'll want to look at the outside and inside of the tire package and wheel. 
Maximum Load 
When you're shopping for new car wheels, you'll notice they say the maximum weight load. To calculate the weight load, you'll want to multiply the advertised weight load by 4. 
Measure Backspacing
To measure your backspacing, you'll want to measure from the mountain surface in the center, to the back of the wheel. If you measure it and it's 0 offset, that means the wheel's centerline and mountain surface are in line. 
A negative offset means it's too close to the back of the wheel, whereas a positive offset means the surface is too close to the front. 
Checking Bolt-Patterns
The new car wheels you pick out have to match your current car to fit properly. There are plenty of different bolt patterns available. Even if your wheel has 5 lugs like your vehicle, it doesn't mean it'll fit. 
Picking Out Tires
Next, it's time to pick out tires to go with your new wheels. There are various options, such as an eagle tire. You'll want to take into account the comfort and handling, plus the tire's size. 
When you pick out your tires, you'll want to consider not only the look and style but also how it will improve your car's braking and handling. Try to find tires that will give you a comfortable ride and decrease noise. 
Keep in mind that there will only be certain brands of tires that are made for your car. You'll also want to consider your location. Do you experience all seasons, mostly winter, or mostly summer? 
Winter Tires
If you live in a cold area, you'll definitely want to consider winter tires for the cold season. They're not meant for year-round use, so you'll need a regular set of tires. Winter tires make it easier to drive around in the colder temperatures. 
All-Season Tires
All-season tires are popular since they're great year-round. Summer tires are good for performance driving. They're ideal for higher speeds and warmer temperatures. 
Performance
For higher speeds, you can choose performance tires. They're ideal for wet and warm weather traction. Performance tires aren't the best for wintertime. 
Track Tires
Track tires are for when you're looking to drive at high-speeds. They're more likely to wear than other tires but provide more grip. The style is similar to racing slick tires. 
Do You Need to Replace a Damaged Wheel? 
If the damage is superficial, you don't need to worry as much about replacing it. If you have steel wheels, then your wheel cover might be damaged.
Alloy wheels don't have covers. Always check your wheels, and make sure that it won't leak over time.
If you notice your wheel is cracked or bent from a pothole, you might need to replace or repair it. For do-it-yourself rim damage, it might be incredibly difficult to do. 
How Often Should You Replace Your Tires?
Every 6 years you'll want to replace your tires. Pay close attention to the tread, and if it goes before then, you might want to replace your tires. You'll also want to pay attention to speed ratings for your tires as well. 
If your tires have higher speeds, you'll have better grip and handling, but they'll need to be changed more often. When you're in need of new tires, you can shop online for better deals. The deals that you find online make sure to price match in local areas since they might be able to offer you a sale. 
All About New Wheels and Tires
Now that you've explored more about new wheels and tires you should be well on your way to know what to look for. Would you like to learn more about everything cars? Check out our other articles for everything from new technology to shady mechanic tricks.