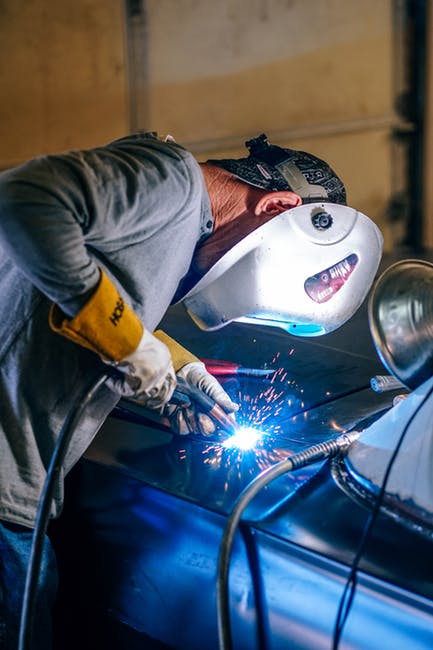 If you've ever had a bad experience at a car repair shop, you know choosing the right shop is essential. 
If you don't do your research, you can end up with your car in worse condition than when you brought it in and an expensive bill you can't afford. In a nutshell, taking your car to the wrong car repair shop can result in inconvenience and a headache that just won't go away. 
Fortunately, you don't have to cross your fingers and hope you are taking your car to a legitimate shop. By considering a few factors, you can choose a shop that is a great fit. 
If you are looking for a mechanic but aren't sure where to start, here are a few factors to consider while making your choice.
1. Reputation
Reputation is essential for car repair shops. A shop with a great reputation is less likely to be unprofessional, incompetent, and do poor quality work. Do your research by reading references and reviews online.
2. Experience
You want to take your car to a shop that has years of experience. While there are many common car problems, there are also problems that are much more complicated to fix. A shop that has a lot of experience is more likely to be able to fix your car and deliver high-quality results. 
3. Specialty
There are different repair services for different types of vehicles, and it's important to choose a shop that specializes in the type of vehicle you use. If you have Monster Cars, choose a shop that works exclusively on monster cars. Doing so will ensure you are getting the service you need.
4. Price
Comparing repair costs is essential, especially if you are a woman. Auto shops overcharge in general, but they charge women even more. Compare prices to ensure you are not being overcharged for the repairs on your car.
5. Friendliness
Friendliness is essential for every service business and a car repair shop is no exception. Getting your car repaired can be a stressful process and it helps to have a friendly employee to work with. Look for a shop with employees who also communicate well.
6. Guarantee 
A guarantee is essential when you are having your car repaired. You want to make sure the money and time you have put into your car repairs are not wasted due to poor quality work. Avoid all car shops that don't offer a guarantee or a warranty. 
Consider These Factors When Choosing a Car Repair Shop
These are the factors you need to consider when you are choosing a car repair shop. 
Experience and reputation are everything. You also want to choose a company that is affordable, offers a guarantee, and has friendly employees. Look for a shop that specializes in your type of vehicle. 
If you keep these considerations in mind, you will be able to choose a car repair shop that is a great fit. 
Don't forget to browse our site for all your automotive needs.