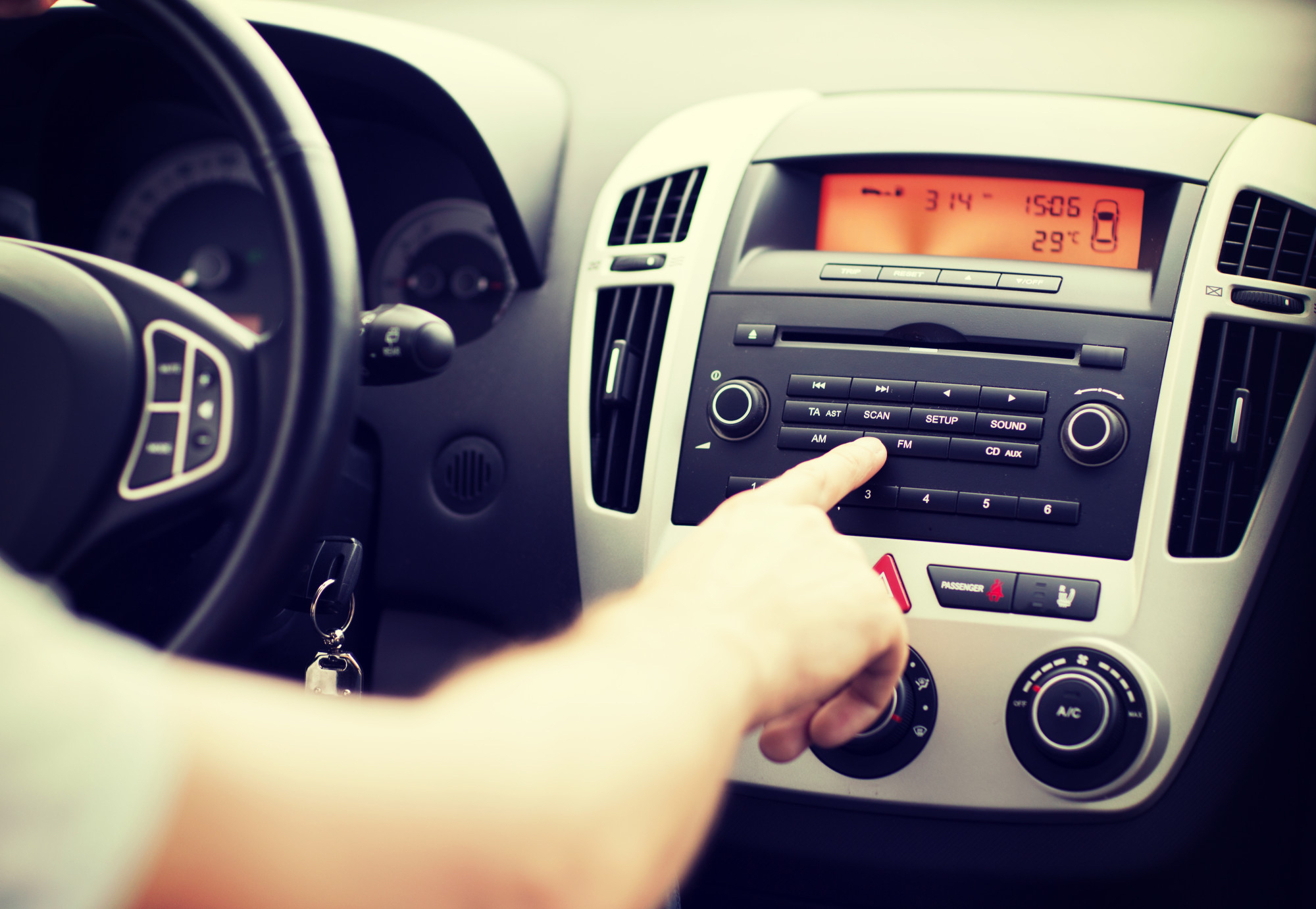 Do you want to change your default car stereo? Are you an audiophile who needs to hear high-quality sound in your car?
In 2018, the average one-way commute time for US workers is 27.1 minutes. That means you spend almost an hour on the road going back and forth between work and home. It's the perfect time to listen to your favorite songs or learn something new from a podcast. 
In this guide, we'll answer the question: What do you need to install a new car stereo? We also included a quick rundown on how to wire a new stereo in a car. Keep reading to learn about the things you need to prepare and have before you change your car stereo. 
1. What Do You Need to Install a New Car Stereo?
As we mentioned earlier, before anything else, you need to have a plan. Research the best way to disconnect your old stereo. Check your new stereo's manual as well so you have an idea of the next steps after you remove the old one.
Next, buy and prepare the following supplies for your new car stereo installation:
Replacement or new car stereo
Installation tool kit 
Dash kit
Car stereo
Wiring harness 
Antenna adapter
Voltmeter
8mm or 10mm wrenches or sockets
Wire strippers
Pliers 
Heat shrink or electrical tape
Solder and soldering iron
Wire crimps (no-solder alternative)
Stereo removal key (if needed)
DIN tools (if needed)
If you don't have a soldering iron, use wire crimps or butt connectors instead. They're an easier and less hassle-free alternative. 
These are some of the recommended tools you have to prepare for your stereo installation. Check the manual of the new stereo for tools you may need that the installation kit doesn't have.
2. Tips Before Installing a Car Stereo
Wiring a stereo to a car isn't as easy as changing a light bulb. Before you do anything to your car, you need to have an idea of what to do. Research is an excellent first step to accomplishing your goals. 
There's another thing you need to do before you do anything else to your default car stereo. Pop the hood and disconnect the car battery. This will keep you safe from unwanted short fuses or a blown fuse.
If you're removing the factory stereo first, make sure you take note of the process. You'll be doing the reverse once you install the new car radio on the dahs. With all that said, let's discuss the solution to the question of what do you need to install a new car stereo.
3. Removing the Factory Stereo From Your Car
Before you can install a new stereo to improve your car audio, you need to remove the old stereo first.  Some stereos use a metal mounting sleeve while others have bolts holding them to the dash. In some cases, the stereo got mounted on a rail system inside the dash.
For stereos mounted via bolts, start by removing the trim around the stereo. This will let you access the mounting screws and unscrew the head unit. To avoid cracking or breaking the trim, take your time to try to pull it in the right direction.
Once you remove the trim, you'll see the screws that are securing the stereo to the dash. Remove the screws and pull the radio out. For spring-clip mounted radios, use a pair of DIN tools to hook and pull out the stereo.
If the stereo is using a rail system, slide it off the rail. Sometimes you also have to remove the rail so you can fit in your new radio. If this happens, you can't reinstall the factory radio.
Some vehicles have a stereo prep package pre-wired in them. You'll find a plug that connects the stereo to your vehicle's speakers.
Don't cut the wires. You want to disconnect the factory stereo from the harnesses and antenna before you take it out. Reconnect these wires to the new radio when you install it later.
4. How to Install a New Car Stereo
With your old car radio out of the way, prepare your new car stereo. Take out the manual or assembly instructions and follow them. The typical instructions will include mounting it, wiring it, and reassembling the dashboard. 
You'll see that the inside of your dash can be more colorful than the outside because of the color variations of the wires within. When you wire your new stereo, make sure you follow and match the color-coded wiring for the factory radio. As a tip, the best way to wire your new stereo is to use a car stereo connector.
It needs to match the wiring to your factory wiring plug. That means it needs to have the same wire color codes. This simplifies the task of wiring your new car stereo. 
Connect the wires via soldering iron or crimping. Soldering is the most secure and permanent method of connecting the new radio to your car. If done well, it also ensures you get the most current transfer.
If you want a fast and easy method, use crimp connectors. Make sure you get a crimp connector with the right size. Take your pick among bullet connectors, crimp caps or butt connectors.
Now, you can feel the music and even get motivated to sing in your car. Singing in the car feels good and is often a great way to pass the time. It also has some immunity and mental health benefits.
5. Installing Stereos for Old Cars
Older cars use a shaft-style stereo. That means their radios have nuts and washers holding them up. If you want to learn how to install a new car stereo in an old car, you need to do it from behind the dash.
Get into a position with a flashlight and your tools. The task itself may be challenging, especially since there are a lot of things in the way. You'll have to get around the wiring, heater controls, and ductwork in the dash.
Upgrade Your Car Stereo
That ends our guide on the preparations and steps on how to change a car stereo. We hope we addressed your question: What do you need to install a new car stereo?
Always check the make and model of your vehicle. Remove the factory stereo and slowly rework the wiring to connect with your new system. The difficulty depends on whether or not you have an old or new car.
If you enjoyed reading his guide, check out our other content. We cover even more auto and motor topics and general lifestyle tips too!