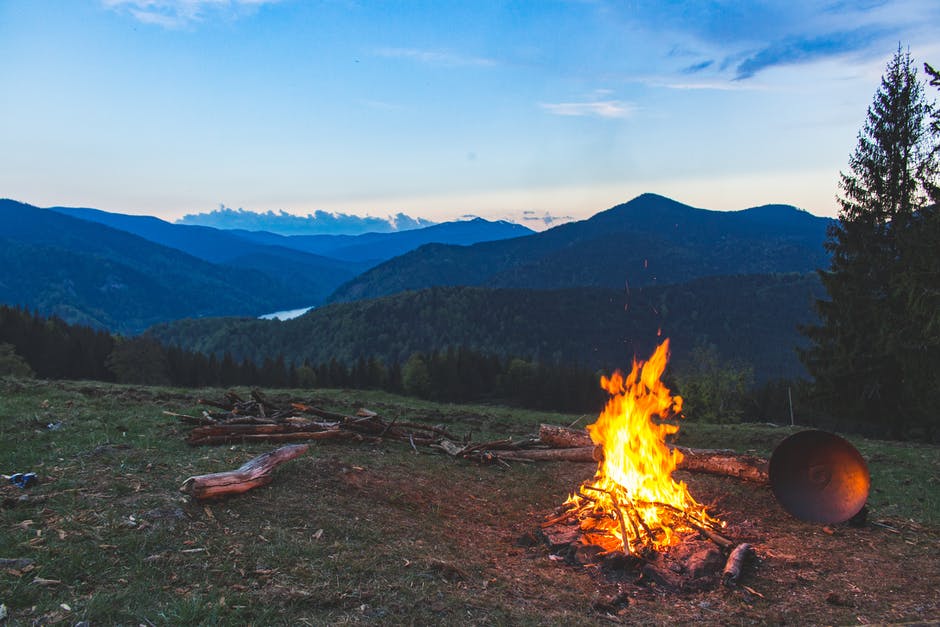 Did you know that being in nature can boost your mood? Plan a camping trip for the upcoming weekend. If you want to go camping in your vehicle, we can help.
In this guide, we'll go over how to go camping in your car and plan for your trip.
Want to learn more? Keep reading.
Don't Forget to Get Gas
Don't start your weekend camping trip without a full tank of gas. You don't want to be traveling on the Forest Service roads and realize you're on empty. 
If you're worried about running out, you could always fill a container with gas as well. 
What Permits Do You Need?
Before you go camping in your vehicle, you'll need to decide what park you'll pick. Are there places you can park and not get bothered? Check out a camping app that will show a variety of paid and free locations.
US Forest Service roads are also open to camping and overnight parking. Make sure you don't block the way for other campers. Display any permits or passes on your dash.
Sleep Toward the Front of the Vehicle
When you consider where you'll sleep, try positioning yourself, so your head is facing the car's front. This way, you'll have more elbow room.
Invest in a comfortable bed like pillows, blankets, and a comfier mat. Go for a full-sized pillow or a camping pillow. Air mattresses can be as comfortable as your bed at your house.
Cars can get as cold as tents at night. Pack a temperature sleeping bad or an insulated blanket.
Charge Your Electronics
Keep your electronics charged when you go camping. You won't have the chance to charge your electronics at night like you did when you were driving.
Use a solar panel on your dashboard or pick up a portable power device. This way, you can keep your camera, tablet, and phone charged for your trip.
Keep Food in a Cooler
When camping, you will get an appetite while going for a hike or swim. Bring plenty of food and cooking utensils. You can keep your food secured in your vehicle.
Pack your cooler with ice packs to keep your milk, eggs, cheese from spoiling. Bring a portable cooking stove.
Don't forget to pick up your favorite snacks for the trip as well. Stock up on granola bars and baggies of nuts and dried fruit. Pack fresh fruit and pick a few treats as well, like chocolate and chips.
Make sure you bring garbage bags so you can throw away any waste. You don't want to leave behind any garbage at your camping spot.
Watch a Movie and Relax
After exploring and driving to your destination, you'll want to watch a movie and relax.
Download the film you want to watch beforehand so you can access the content. This way, if you're in an area that doesn't have excellent service, you can still enjoy a film. Pack your favorite movie snacks and beverages.
Bring Lanterns or a Headlamp
You don't need to go to bed right away when you arrive at your location. To illuminate your car to relax and read a book, get a headlamp or a hanging lantern.
You can also light the way if you need to go to the washroom or go hiking at dawn.
Stay Clean
If you sleep in your car, you won't have access to showers and sinks. You can still maintain your hygiene by bringing a stocked toiletries kit.
Include items that you can use without water like hand sanitizer and dry shampoo.
Open Your Window a Little
Breathing in your vehicle throughout the night will fog up the windows. Ventilate your car by opening a window or your sunroof.
Open it wide enough but not too wide that a critter could sneak into your vehicle.
Get Privacy Curtains
Cars are great for getting to and from destinations, but you might find it hard to sleep in. Your vehicle won't block out sound and light.
If you're near other campers, use bungees to hang curtains around your windows to create privacy. Create a cozy bedroom vibe. Bring earplugs as well to block out any noise from other campers or restless partners.
Make a Dining Table
If you're eating on the go while traveling, make a table by using a slab of wood. Place the slab of wood between your front seats. You can put your beverages and snacks there.
This way, you won't have to spend a lot of money at a fast-food restaurant or gas station.
Consider an RV
If you want more room, consider getting an RV. You can still have a flexible camping trip.
You can still connect with nature but have the comforts of home. You will have running water, air conditioning, and heat. During rainy weather, you'll stay warm and have room to stretch out.
Invite your friends to go on a spontaneous trip. You all can relax and spend quality time together.
If you already own an RV, consider upgrading to a different one. Learn more about a camper trader.
Now You Know How to Go Camping in a Car
We hope this guide on car camping was helpful. Use these tips to make everything comfortable in your vehicle. Now that you know how to go camping in a car, start planning your trip.
Keep browsing our other helpful resources on recreation, travel, and more.