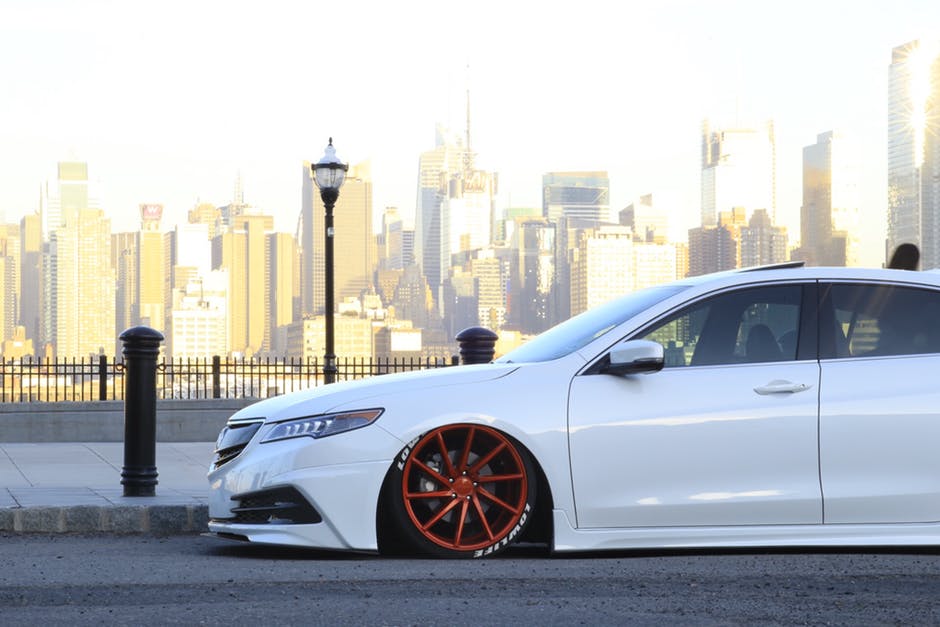 Are you a car aficionado? Are you wondering how you can give your ride a new look without breaking the bank? 
Though the pandemic hit global auto sales, it doesn't mean you cannot spruce up your old vehicle. By putting some add-ons here and there, you can start customizing car models of all kinds. 
But how do you know if you're changing the right elements of your vehicle? What are the key areas that you should tweak?
Continue reading below for 10 awesome changes you should apply in your automobile.
1. Put on Some Decals
If you consider customizing car models of any type, start by putting some decals and overlays. The good thing about custom car decals is that they are quite affordable. Moreover, you can apply them instantly after purchase.
When it comes to the designs, there are plenty to choose from. Decals come in all shapes, sizes, and styles. They also come in different themes that match all sorts of car models. 
As for the overlays, they work perfectly on your headlights and taillights. However, make sure to go for vinyl overlays, as they tend to last long.
2. Those Bright Lights
Speaking of car lights, consider customizing both your headlights and taillights. Enhance your old lights by replacing them with Light Emitting Diode (LED) and High-Intensity Discharge (HID) lights.
Furthermore, take your lighting game to the next level by adding some fog lights. You don't need to spend a lot on these, as you can go for some aftermarket options.
But having new exterior lights is not enough. You should also boost your indoor lighting. Go for some LED lights to make your cabin look more presentable. 
3. Boost the Audio
Transforming your ride is incomplete without boosting your vehicle's audio. Most cars come with a four-speaker audio system. Unfortunately, they cannot give the boost and crispness that you want.
But for $100 or less, you can modify your stock audio layout with some aftermarket audio equipment.  Replace your old speakers with new ones. Invest in an entry-level subwoofer as well. 
4. Dress-Up the Steering Wheel
Do you want to impress your passengers further? Consider dressing up your steering wheel. Start with a good steering wheel cover. 
Thankfully, you can find car accessory stores that can customize steering wheel covers. If not, then you can settle for different options coming in various colors and designs.
Also, if your car is relatively older, you can change its stock steering wheel. You can find a good replacement from an aftermarket source for under $100.
5. Race-Look for the Knobs and Pedals
Having a new steering wheel is good. But you need to complement it with some custom shifter knobs. For $100, you can get your shifter knobs that mimic the look of knobs from a race car.
Also, take the customization down a little bit by changing your pedals. Since branded aluminum pedals cost quite a lot, go for billet aluminum pedals as alternatives.
These pedals are way cheaper yet they mimic the look and feel or race car pedals. Additionally, they also give that high-performance sensation that racing fans want.
6. A Black Matte Finish
One of the most effective ways of giving your old car a new look is by giving it a fresh coat of paint. But don't go for the conventional paint options. Instead, save up for some black matte paint. 
Apart from giving your car that striking look, black matte paint is less prone to wash marks. 
Moreover, a black matte finish works best with some custom wheels. If you don't have enough knowledge about custom wheels, you can have a reputable builder from Savini Wheels to help you out.
Keep in mind that detailing your car is one of the best ways to increase its resale value.
7. Spice-Up the Seat Covers
Since you want to impress your passengers, make sure to leave some budget for your seat covers. Replace your old seat covers with a new set with funky designs.
Thankfully, you can also find shops that customize seat covers. You can choose the shape, patterns, and materials that you want.
8. Tint 'Em Up
If your car windows don't have any tint, then it's time to give them one. Tinting helps protect you from the sun's ultraviolet rays. Moreover, it gives you and your passengers more privacy on the road.
However, be mindful of state laws concerning car tints. Law enforcers will flag you down if your tint is too dark.
9. Install Some Grille Inserts
For people using a truck, consider installing some grille inserts to spruce up your vehicle's grille. Go for billet or mesh inserts that you can seamlessly incorporate with your main grille. 
Alternatively, you can insert these grille add-ons within the front air dams of your vehicle. 
10. A Reliable GPS
Last but not least, invest in a reliable GPS. If you are driving in a busy city, a GPS can be your best friend. It can help you avoid areas with high vehicle volume.
It can also point you to the best routes.
Though you may contest that your smartphone already comes with a GPS, installing a separate one in your car is still a wise move. This is because some states do not allow the use of mobile phones while driving. 
If traffic patrol catches you driving while holding your mobile device, you may end up getting a distracted driving ticket.
Go Beyond Customizing Car Elements
Customizing car models of various kinds is an excellent way of increasing the vehicles' resale value. It makes your car look more attractive and it boosts your confidence on the road. But sprucing up your vehicle is only one of the many things to learn as a vehicle owner.
Check out our other articles on automobiles. We discuss different topics that will help keep your vehicle in excellent shape for a very long time.