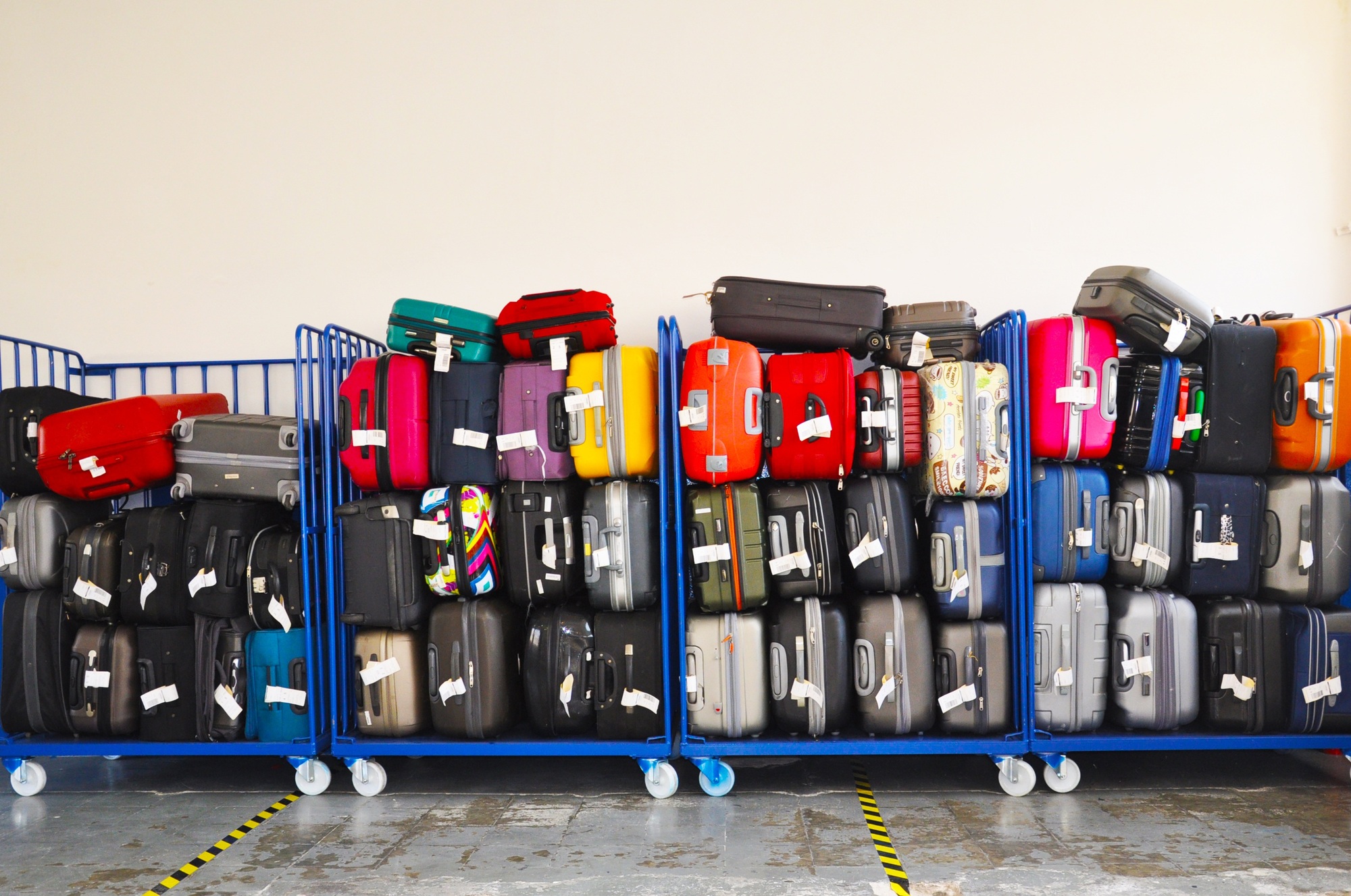 When you imagine your next travel adventure, heavy and cumbersome luggage doesn't often make it into your daydream.
If you're not driving to your destination, and without a car to keep valuables safe, you'll have to deal with the headache of finding a secure place to stash your possessions. You can juggle your luggage as you explore, but it's hardly a romantic option. And having one person guard everyone's luggage while the rest of you wander a new city seems patently unfair.
If you're weighed down by checked or carry-on luggage, it's time to find a safe way to store it so you can enjoy your trip! Fortunately, there are several safe and secure places to do it.
Where to Store Luggage Before Check-In
It happens to all of us: you're way too early to check in. Maybe your flight even gets in before sunrise, leaving you with hours to safeguard heavy luggage before you can enjoy your vacation.
At most big-brand hotel chains and larger hotels, you'll be able to take advantage of complimentary luggage storage services. Talk to the staff to have them keep your away luggage in a safe storage room while you roam your vacation destination. Depending on the hotel, you may even be able to take advantage of this service even if you aren't a guest, as some will only charge you a small fee for the storage.
If you've chosen to stay at a smaller local hotel, a bed and breakfast, or an Airbnb, you may be out of luck. Ask the staff or your host just in case, but you might need to find an alternative.
Fortunately, in most major cities you'll find paid luggage storage solutions that allow you to store your bag in a safe location, allowing you to make the most of your trip. These services may keep your bag in a common storage area, giving you an identification slip like the kind you'd get from a coat check. Alternatively, they may let you store your belongings (even bulky ones and luggage sets) into a large locker, allowing you to take the key with you.
Check sites like Radical Storage to see if this kind of storage solution is available in the city you're headed to.
These storage solutions are also great if you have a long stretch of time between checking out of your lodging and your next flight or transport.
Where to Store Luggage Before a Flight
Getting to the airport in advance is critical, but sometimes your trip leads you there with hours to spare.
If you find yourself in this situation, you'll be happy to know that most airports have luggage storage services. These again vary from coin-operated luggage lockers to in-person check-ins, and you may be able to store your bags from an hour to a week.
Research your airport in advance to learn more about the fees and storage location to see if this is a feasible option for your trip.
Make the Most of Your Next Trip
The last thing you want is to waste half a day of your next trip—or more—weighed down by your luggage. Doing a little extra research to find storage solutions in the area can be a lifesaver, allowing you to make the most of your next vacation. After all your preparation and planning for your trip, you deserve to enjoy your travel instead of juggling heavy bags!
For more of the travel tips you need for flights, road trips, and beyond, check out our other posts.