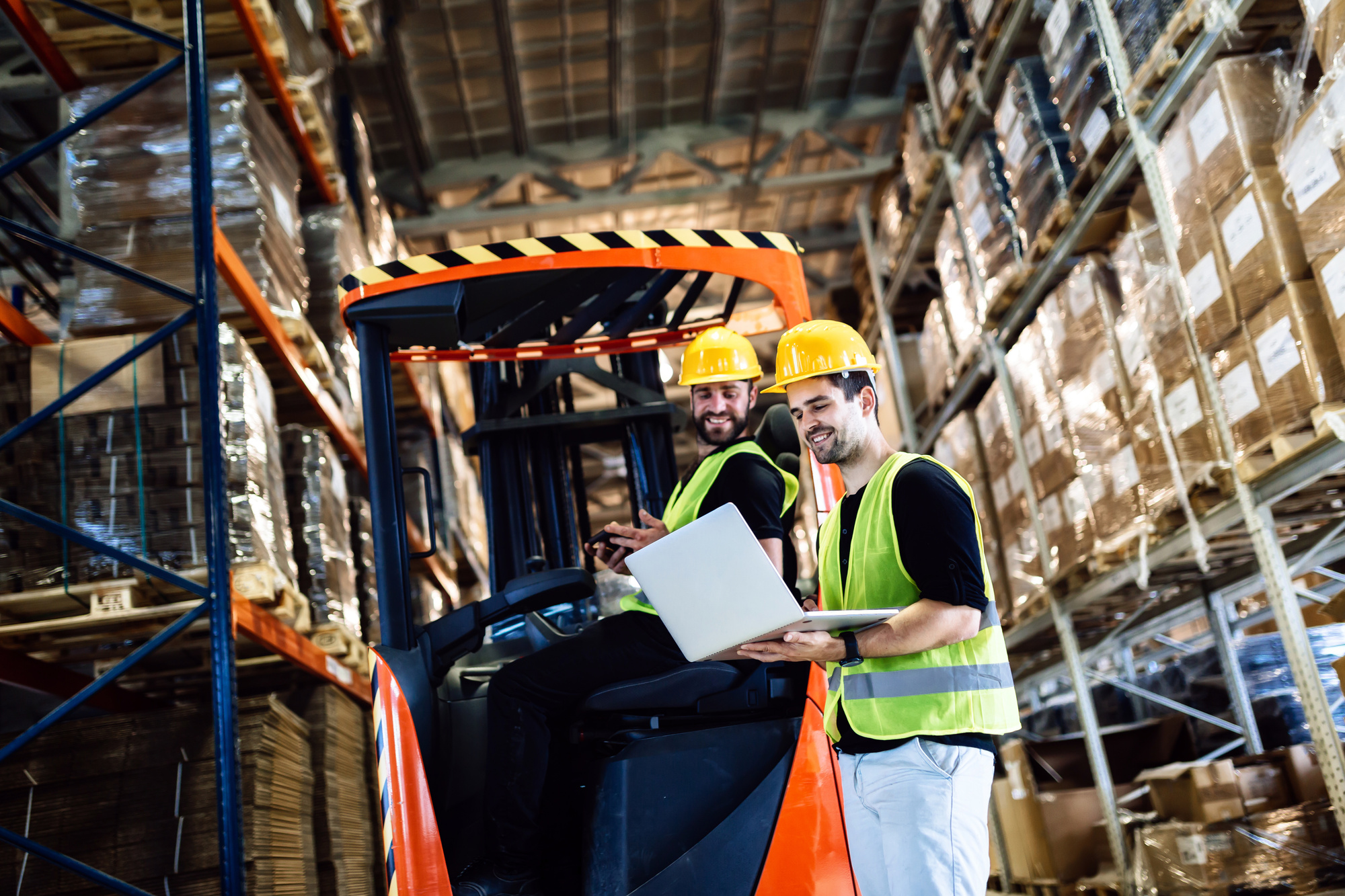 When it comes to deciding on the best forklift to buy for warehouse needs, the decision should be based on more than choosing equipment that runs smoothly. There are many other factors like employee safety.
In the United States, the three most frequent injuries occur when a forklift overturns or an employee is hit by a forklift. It also happens when workers fall off a forklift. According to OSHA, 70 percent of work injuries can be prevented with proper training and safety techniques.
With that said, below are some things to consider when shopping for the best forklift brands. 
Selecting the Best Forklift to Buy for a Warehouse
When you select a new forklift, the most essential factors to think about are what the forklift will be used for and the layout of your warehouse. For instance, if you use a forklift to load and unload boxes, then you'll need a front-wheel-drive model forklift.
Once you decide on a forklift, make sure your workers have the proper training to minimize potential forklift accidents.
Warehouse equipment is pricey. Therefore, it's vital to have a reliable forklift because faulty, unreliable machinery creates delays in production. Even worse, a defective forklift causes injuries.
The best way to spot a reliable forklift manufacturer is by reviewing how well they are performing. A reliable manufacturer generally has repeat customers and consistent growth. Another way is to see how well they measure up according to their customers. 
Manufacturers that create poor quality products usually get lots of complaints and bad online reviews. On the other hand, reliable manufacturers have outstanding reviews.
The Various Types of Forklifts 
Before you begin looking for forklift brands, it's a good idea to understand the different types of forklifts. This information will help you narrow down your selection and help you pick out the best forklift to buy. Here are the various types of forklifts:
Counterbalance Forklift: The most widely used equipment in nearly all material handling systems is counterbalanced forklifts.
They are basic machinery that has a pair of blades for big loads and bulky items.
3 wheel Forklift: Unlike many forklifts, these forklifts have three wheels. They are suitable for narrow aisles because tight areas have increased maneuverability.
Forkliftstacker:These forklifts are known for their ability to lift loads at a high altitude, as their name suggests. In any situation that requires storage at a high height and storage in shelving systems, they are perfect.
Hydraulic skates: This type of forklift doesn't use electric currents to lift objects. Rather, it utilizes manual operation, since the worker pumps the skate to raise the load using its own momentum.
Electric forklift: Electric skids are a new and improved version of hydraulics. They do all of the heavy lifting for the machine operator. They duplicate the operation of hydraulic skids and are best for transferring and storing small boxes.
Telescopic forklift: This machinery is another option for operators who need to perform duties like lifting loads at extensive heights. Telescopic forklifts are often mistaken for cranes, but they're able to reach heights that standard equipment can't get to.
Forklift Side Loader: The primary purpose of side loaders are for narrow aisles. They have blades positioned on the side of the forklift and are designed to lift loads along the side, which isn't something that a standard forklift can do. 
The Best Forklift Brands to Purchase
Now that you know more about forklifts, it should be easier to pick from the best forklift brands. Below are some of the most popular forklift brands on the market:
1. Mariotti
If there's one thing Mariotti is superior at, it's lightweight forklifts! In small and odd-shaped spaces, Mariotti forklifts work like a charm. Plus, Mariotti forklift brands have a lifting power ranging from 750 lbs to 3000 lbs.
2. Tailift
This business provides a wide variety of forklifts, including LPGs and pneumatic tire trucks. AC electric-powered trucks that have a size of 3,000lb to 6,000lb are also available from Tailift and come in both three and four-wheel versions.
3. Genie
Genie is one of the leading aerial lift equipment manufacturers. This company makes lifts that all come in the unmistakable color of Genie blue. Their boom and scissor style lifts hit heights that most forklifts aren't nearly capable of, and Genie is one of the most popular forklift brands to date.
4. Lift King
The Lift King is known for their in all-terrain forklifts and rugged terrain forklifts. They have more than 10,000 units running around the world.  These forklifts are not only prominent in private business sectors, but many Lift King devices are also used in the military.
5. Noblelift
This new forklift manufacturer has only been around since 2015, but in that short period, they've exploded in the forklift manufacturing industry! They are now China's leading producer of Class 1,2 and 3 forklifts.
What's the Life Expectancy of a Forklift?
The age of the forklift is estimated in hours. The typical forklift operates 2,000 hours per year for a single-shift operation with a workday of 8 hours. A forklift's average lifetime is 10,000 hours, but this differs depending on the company that made it. Good machines typically last more than 20,000 hours.
If you're on the hunt for the best forklift to buy, follow the highlighted link.
The Best Forklift Brands on the Market
As you can see, there are plenty of forklift brands to choose from. Now that you know what to look for, you can start searching for a forklift for sale.
If this information was helpful, feel free to read more of our blog. We have tons of content for you to enjoy. Happy Reading!