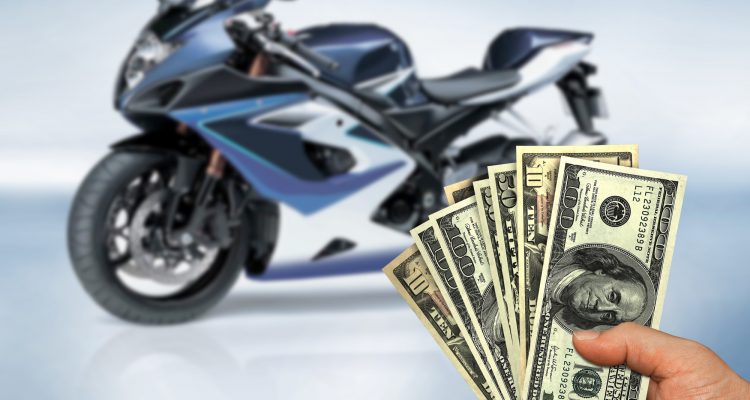 There's something special about getting a new motorcycle. It's as if all of a sudden a new world opens up to you. The road is wide open and you're ready to go on a few adventures.
Before you get too excited, you need to make sure that you're getting a new bike that doesn't break your bank accounts. Otherwise, you'll be going nowhere fast.
How can you buy a great bike that you can afford? Read on to learn the top motorcycle financing tips.
1. Know How Much You Can Spend
You'll need to get the reality check out of the way right away. You need to start the process by knowing your financial outlay.
Go through your finances and figure out your income, financial obligations, and the total cost of owning a bike. You'll need to add your monthly payments, insurance, maintenance, and fuel costs to your budget.
You don't want to find yourself in a position where you're losing money every month because you own a motorcycle.
2. Do Your Homework
You need to take the time to do a lot of research to find the bike you want. You want to know in advance the style, features, and type of ride you want. A touring bike is going to be a totally different experience than a crotch rocket or a Harley.
Take into account how much riding you plan to do and the type of roads you plan to travel. You'll then want to research various models and brands. Read the reviews of the bikes and narrow your search down to a few models to test drive later on.
3. Check Your Credit Score
Take a look at your credit score before you start looking at motorcycle financing options. That will help you figure out how much you're going to pay in interest over the life of the loan.
If you can, take steps to improve your credit score before you start shopping. Make your credit card payments on time and have low balances across the board.
4. Dealer Financing
When you buy a bike from a dealer, they're likely to offer financing options. It's important to remember that dealers have a lot of ways to make money from your bike purchase.
They will make some money on the purchase price. They'll sell you warranties and service packages and accessories for your bike.
They'll also make money on financing. When you finance through a dealership, they just collect your data, send it to their preferred lender, and get an approval. They'll also tack on a little bit to the interest rate to make their efforts worth their while.
5. Personal Loans
You could resort to a personal loan to finance your motorcycle purchase. They're usually easy to obtain because so many websites offer them.
The great thing about a personal loan is that you can use it for any purpose. You can take out a loan to apply towards your motorcycle purchase and buy some cool upgrades for it. You can also take out a little more than you need to finance that first road trip.
6. Manufacturer Financing
Manufacturers also offer motorcycle financing. Some manufacturers are making some of their bikes more affordable for everyone. Ducati announced a new financing program for its bikes that are $10,000 or less.
You just have to make sure that your credit score is high enough to score one of these deals.
7. Your Local Bank
If you already have established accounts at your local bank, it would be worth seeing what they can do for you. Some banks already offer motorcycle loans at lower interest rates and longer terms.
If you've been a good customer for a long period of time, your bank may be able to offer you a special rate or an incentive to take out the loan.
8. Think Outside the Box
You may already feel like a new bike is out of your reach because you don't have a good credit score. You may have already been turned down for other forms of motorcycle financing.
Fortunately, you have a lot of options. There are lenders like Buy Here Pay Here that offer financing options for you in your local area.
9. Save Up Until You Can Pay Cash
This is probably the least attractive option if you want to buy a motorcycle sooner rather than later. However, from a financial perspective, this one makes the most sense.
You can save a ton of money in interest and fees if you can put enough money aside to pay for the motorcycle yourself.
If you just can't swing saving up for the full payment, go into a dealership with a big down payment. That will cut down on the amount of interest you'll pay and lower your monthly payment.
10. Buy a Used Motorcycle
You may have your heart set on a shiny new motorcycle, but you could be overlooking the benefits of a used motorcycle. For starters, they're less expensive.
That will make it easier to find your dream bike on a budget. People sell their bikes for different reasons. They may be moving, or they decided that their riding days are over.
You want to make sure that the bike you buy had been maintained over time and hasn't been in any accidents.
You Have a Range of Motorcycle Financing Options
You want to have a motorcycle that you will love to take out on long rides and adventures. One of the hardest things about buying a bike is figuring out how to pay for it.
It's not that difficult if you follow these motorcycle financing tips. You'll want to make sure that you know your basic information like your budget and your credit score. Then you can look at various lending options, from dealer financing to personal loans.
Even if you have bad credit, you can still find a way to finance your bike. It's a relief to know that you have plenty of options available to you.
Do you want more motorcycle tips? Check out the blog to learn how to paint a motorcycle to make your new bike look even better.