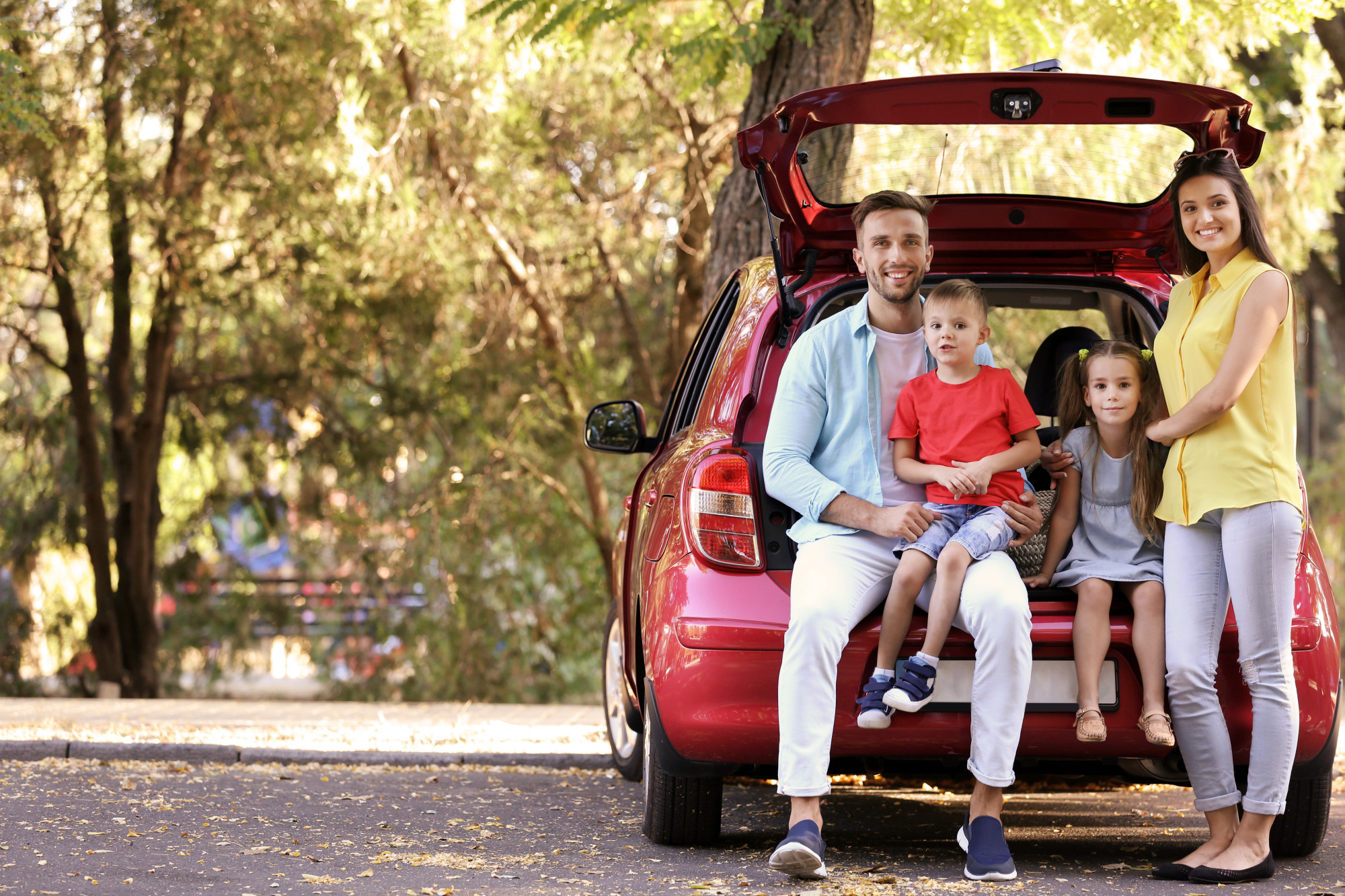 You and your compact car have spent several great years together but you've realized your small car is no longer fitting your needs. Whether you're planning epic road trips, hauling gear, or have a growing family, you need a vehicle with more space.
Sports utility vehicles (SUVs) have expansive cargo and trunk space. Many compact SUVs have more cargo space than most sedans. Besides their safety and reliability, this is one of the leading reasons why so many people are upgrading to an SUV.
You know you need an SUV but how do decide which one will fit your needs best? There are hundreds of different SUV models on the market to fit every need, want, and price point.
It can become a time-consuming and overwhelming process to find the right SUV. To make your life easier, here are the 9 best 2020 SUVs with the most trunk space you must check out!
1 Acura MDX
The Acura MDX combines luxury and comfort with space and utilitarian needs. This midsize SUV has a maximum of 90.9 cubic feet of cargo space and can sit up to 6 or 7 passengers.
With all of the seats upright, the trunk offers 15.8 cubic feet of cargo space. By folding down the last row of seats, you can boost the cargo space to 43 cubic feet. Fold both the second and third rows to reach the full 90.0 cubic feet.
Beyond the spacious cargo area, the MDX offers incredible handling and acceleration. While the classic version reasonable gas mileage, the hybrid version offers 26 mpg in the city and 27 mpg on the highway.
2 GMC Yukon
The GMC Yukon is a large SUV boasting a maximum trunk space of 94.7 cubic feet. Mechanically speaking, it's similar to the Cadillac Escalade and Chevrolet Tahoe.
The Yukon can seat up to 9 passengers with 15.3 cubic feet of trunk space behind the third row. With the third row folded, the cargo space expands to 51.7 cubic feet. With both second and third rows folded, you'll have a spacious 94.7 cubic feet of cargo space.
Need something a little bigger? The Yukon XL offers a whopping 121.7 cubic feet of space with both the second and third-row seats folded. With all seats upright, you still get an impressive 39.3 cubic feet of trunk space.
3 Ford Escape
The fresh-looking Ford Escape provides a roomy interior, driver-assist features, and an engaging chassis. With the rear seats upright, the trunk space has a roomy 33.5 cubic feet. When folded, the Escape expands to 65.4 cubic feet.
Comfortably fit both your family and your four-legged friend in the Escape. Check out Kleinmetall to learn how you can transport your furry friends and keep your SUV clean, too!
4 Chevrolet Tahoe
The Tahoe is one of the top-ranked SUVs on the market with its expansive interior powerful engine. The Tahoe has 3 rows of seats which give you 15.3 cubic feet of trunk space when all rows are upright.
Lower the third row and you can move that space up to 51.7 cubic feet. With all three rows down you can reach a maximum cargo area of 94.7 cubic feet. That's a huge area perfect for any gear, boxes, and more.
The Tahoe also features 2 V8 engine options with the capability to tow up to 8,600 lbs. If you like the look of the Tahoe but need more space, the Chevy Suburban is its slightly larger sibling.
5 Toyota RAV4
The Toyota RAV4 doesn't offer the most cargo space for a compact SUV but it still offers a good amount along with several other great features.
This SUV has 37.6 cubic feet of trunk space with the second row of seats up. When folded, that space expands to 69.8 cubic feet, more space than the average compact SUV.
Besides its spacious interior, the RAV4 has a very impressive fuel economy for those looking to save on gas. Other advantages include a high-end standard cabin and a long list of standard features.
6 Jeep Wrangler Unlimited
Are you looking for an SUV that offers a fun off-roading side complete with a spacious interior? The Jeep Wrangler Unlimited is the perfect adventure SUV with its unparalleled off-road capabilities. With all seats upright, the Wrangler offers 32 cubic feet of trunk space and up to 72.4 cubic feet with the last row folded.
Other advantages of the Jeep Wrangler include its powerful engine options, heavy-duty suspension, strong axles, and ability to go where other SUVs can't. The drawback is the Wrangler Unlimited isn't as luxurious as other SUVs.
7 Honda CR-V
As one of the top-rated compact SUVs, the Honda CR-V sports an attractive interior, a smooth ride, and impressive fuel economy. To make things better, it offers a generous trunk space of 39.2 cubic feet with the second row of seats upright. You can increase the cargo space to a maximum of 75.8 cubic feet by folding the second row.
The Honda CR-V features a power liftgate and hands-free liftgate options to make loading gear and more into your CR-V quick and easy.
8 Subaru Forester
The Subaru Forester is a compact SUV complete with spacious seating, user-friendly tech features, standard all-wheel drive, and great fuel economy.
The trunk space is 35.4 cubic feet with all seats upright. Fold the second row and you can expand that cargo space to a maximum of 76.1 cubic feet. This is more than any other compact SUV in its class.
9 Nissan Armada
This Nissan lives up to its name as it can hold up a lot of people and their belongings. The Armada ranks at the top of this list for maximum cargo space with 95.4 cubic feet of cargo space with the second and third rows folded down. You'll enjoy 16.5 cubic feet of trunk space with all three rows upright and 49.9 cubic feet with the third row down.
Get the Most Trunk Space with an SUV
Having plenty of trunk space isn't only handy, it's necessary for anyone traveling, moving, or growing a family. There is a range of SUVs from compact to full-size that offer plenty more cargo space than your old sedan. Whatever your needs may be, there's an SUV for you.
Check out our latest Car Specs articles to learn about more great vehicles designed to make your life easier.