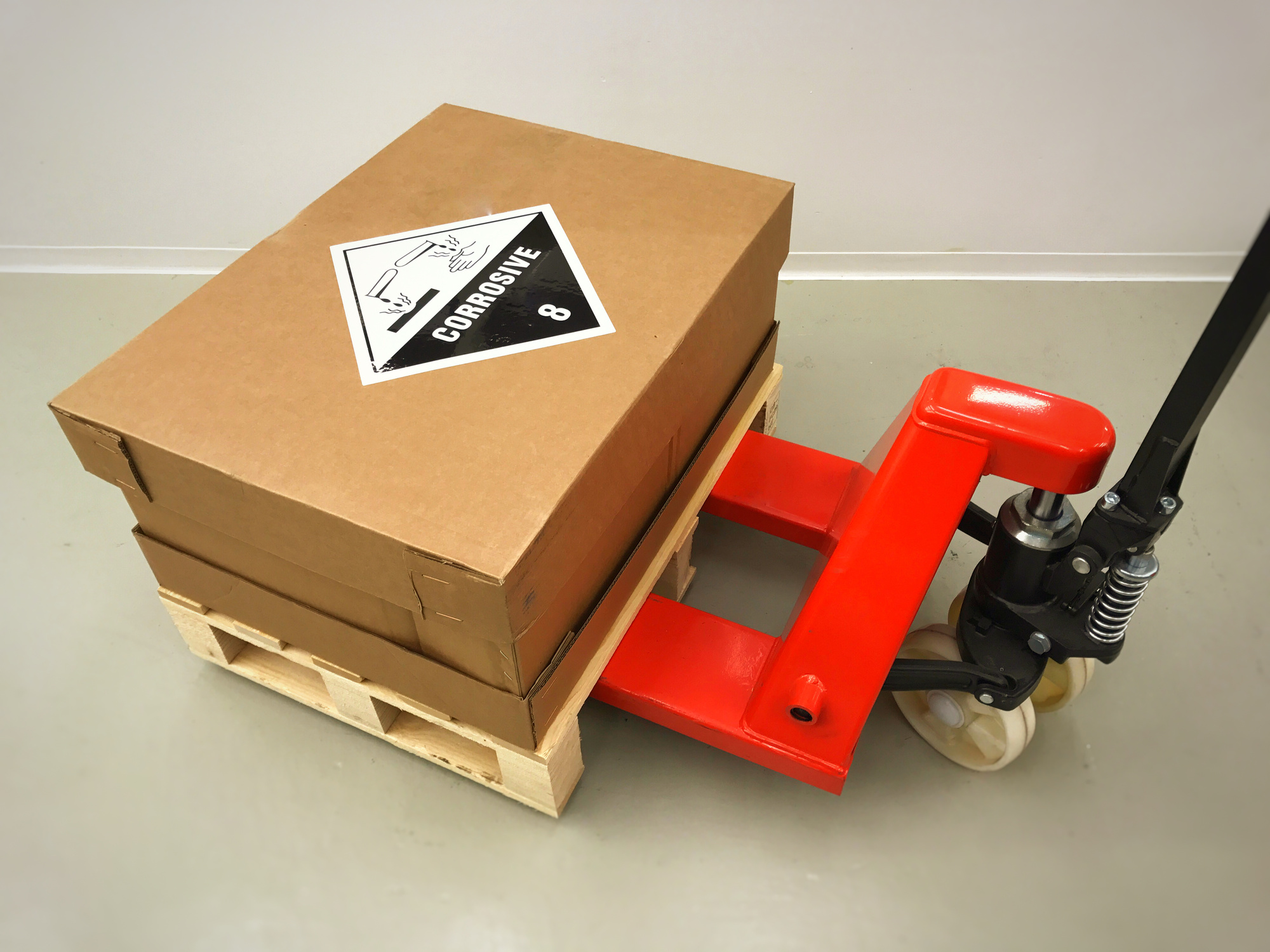 E-cigarettes, batteries, perfume, hair spray, dry shampoo, nail polish, paint – do you know what all these things have in common? They are considered dangerous goods.
If you sell any of the above items online, you will face some challenges when it comes time to ship them.
Many people believe that the terms "dangerous" and "hazardous" only apply to nuclear waste or other toxic chemicals; however, this isn't the case. This is because people who store or handle these products (i.e., in a warehouse, plane, ship, or truck) may suffer an injury if the item spills, drops, breaks, or comes in contact with something else.
Hazardous materials are considered the most regulation-heavy, expensive, and complicated products to ship. This is because they pose a danger to other people, property, and the environment. Knowing the rules and regulations in place when shipping them is essential.
Keep reading to learn everything you need to know about shipping hazardous materials.  
Responsibilities of All Involved Parties when Shipping HAZMAT Items
It is important to note that both shippers and carriers have certain responsibilities when handling hazardous materials.
Shipper Responsibilities
If you are shipping hazardous materials, there are a few things you must do. These things include:
Determining if the item is HAZMAT
Providing the proper shipping name
Class and division
ID number
Proper Packaging
Hazard warning labels
Correct marking
Emergency response information
Shipping papers
Incident reporting
Carrier Responsibilities
Sometimes, the responsibilities of the carriers and shippers overlap. When carriers perform the shipper requirements, they must complete this based on the set regulations.
Carriers must make sure the cargo space in the vehicle being used is adequate for the item being shipped. The vehicle must also be in overall good mechanical condition and that the shipper has properly described everything.
Tips for Shipping Hazardous Materials
Shipping hazardous materials is a complex process. There are serious implications if you don't do it correctly.
There are a few things you must do to ship hazardous materials safely.
Classify the Item Being Shipped
When you are ready to ship HAZMAT, you must have a product safety data sheet or SDS. This is required by law to be given to anyone handling this dangerous material.
The SDS offers guidance to help workers handling these products become familiar with the materials and also helps to prevent issues related to mishandling.
Use a Top Carrier Service
When it is time to hire Hazmat trucking companies, it is essential to find one to handle the job. Some of the top carriers in the U.S. all provide shipping options for any type of hazardous material.
Keep in mind, though, that each carrier will have set rules regarding how they work with you to handle these potentially dangerous items.
Choose the Right Packaging
Depending on the type of product you have, there are set laws regarding how you package certain HAZMAT products.
For example, if you have a dangerous liquid, using a drum is best. However, they can be stored in plastic, aluminum, or steel drums based on the type of liquid it is.
Properly Label the Package
There are set rules regarding how you must mark the hazardous materials. The marking is based on the material's class, weight, ID number, and other factors.
It is essential that you follow the proper regulations for placarding, labeling, and marking your item. Even the orientation of the arrows on the packaging may prevent your item from being shipped.
Prepare Your Shipping Paperwork
Depending on the carrier used, additional paperwork may be required for shipping HAZMAT items. This depends on the material being transported.
You must prepare all the required documents to ensure your shipment is sent out on time and there are no delays.
Ask About Any Additional Carrier Requirements
Usually, carriers will have rules that are similar to one another when taking HAZMAT materials. However, some may have additional requirements, too.
It is always best to ask about the HAZMAT shipping requirements before shipping any type of potentially dangerous item.
Important Regulations to Know When Shipping HAZMAT Goods
You must know specific regulations if you plan to sell a product that contains any type of hazardous material.
49 CFR – Code of Federal Regulations, Title 49
Title 49 of the Code of Federal Regulations is used to address the essential protocols used for packaging, shipping, and handling any type of potentially dangerous item. It has been created by the Departments of Homeland Security and Transportation.
IMDG Code
Another important regulation is the IMDG – International Maritime Dangerous Goods Code. This provides you with guidelines for shipping items in a vessel or on the water. If you have items shipped internationally, you must meet these standards.
ICAO and IATA
These regulations are used to standardize the safety procedures for shipping dangerous items by air (ICAO) and preparing, handling, or accepting dangerous goods shipments by air (IATA).
Potential Penalties for Noncompliance When Shipping Any Hazardous Materials
As with any type of shipping regulations, if you are non-compliant with the set regulations for shipping hazardous materials, it can cost you significantly.
The U.S. Dot has set specific rules and fines for any company that does not follow the laws. Regular shipments, even with small errors, can cause six-figure fines. It may also result in you being banned from ever shipping HAZMAT products again.
Tips for Safely Shipping Hazardous Materials  
If you ship any type of hazardous materials, there is no question the process to do this legally can be complex and expensive. This is mainly because of the regulations and rules in place.
To ensure you do not face penalties, you need to make sure you have the research completed, and paperwork finished before trying to ship anything.
When it comes to anything car or vehicle related, be sure to check out some of our other blogs. We are focused on providing information on everything that rolls.