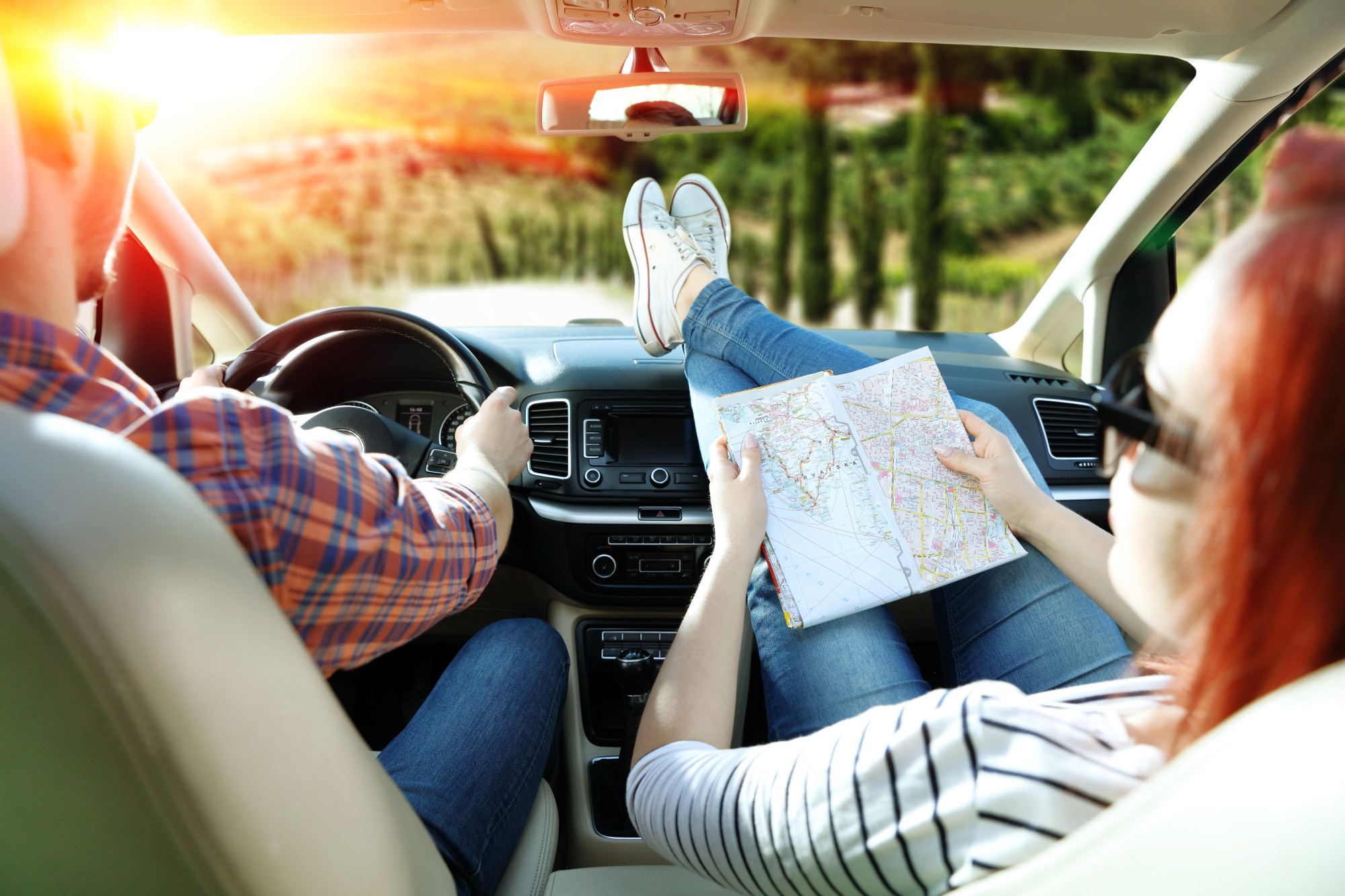 According to research, over 81% of Americans have claimed that they feel safer going on road trips this year due to the pandemic. Many people are fearful of boarding a plane during this time and have decided to look for the best vehicle for their family road trip instead.
There are many incredible sights to see in the USA, especially if you drive coast to coast. However, you must have the best car for both comfort and versatility, or else your road trip could become a disaster.
The problem is, how can you find the best vehicle for your type of road tripping? It all comes down to your preferences and level of comfort, so you must find the best car for you and your family to enjoy.
Thankfully, we've created this article to teach you all about how to find the best vehicle for your summer road trip. Keep on reading to learn more.
Invest In An RV
What does RV stand for, you ask? It means "recreational vehicle", and it is perhaps the best vehicle for any road trip, especially in North America. Not only can you save costs from a hotel, but you can also have all your items in one place without needing to keep re-packing a car. 
The only added expenses with owning an RV are gas and camping fees, yet numerous RVs are quite economical with gas mileage, and all it takes is a little research to find the best RV that works for you and your family.
Tesla Model 3
If you are more of a luxury vehicle person, then the Tesla Modle 3 may be the best choice for you. Thinking about going all battery when driving across the country can be an uncertain feeling for many, but rest assured, there are thousands of charging stations in every State now. 
The Tesla Model 3 has up to 322 miles of driving range in it, thanks to its configuration with dual motors. In addition to this, the car has all the bells and whistles, including full streaming of Netflix, car games, and large sunroofs to enjoy the views.
Subaru CrossTrek
This sporty vehicle has what it takes to take you and your family across the country for a road trip. Not only does it have incredible fuel economy ratings of 27 mpg city and 33 mpg highway, but it is also the perfect size to make long trips more comfortable.
The last thing you want to experience is your children crammed in the backseat amongst all your luggage, so thankfully the Subaru Crosstrek has enough of a trunk to hold all your gear and more!
Honda Element
If you can get past the delivery-van design of the Honda Element, you would be quite surprised with its incredible usability. There are numerous reasons why it is on the best vehicle list for road trips. This vehicle can be taken out on dirt roads and be loaded up with smelly dogs, then easily cleaned afterward thanks to its floor liners that are designed to be washed out.
The rear seats can also be removed, which adds extra space for sports equipment, or the family pets. If it is just the two of you, the seats can be arranged to make a bed for a romantic camping experience while you stargaze out the large sunroof at night.
Land Rover Defender
Some people prefer to go with a brand name they trust, and there is nothing more trustworthy than a vehicle that has been around for over a century! The Land Rover Defender not only looks badass, but it is also super economical and versatile as well. 
If you prefer to do more back-country driving, then this is the best vehicle for you. This truck is designed to go wherever you want to take it, which helps you have an open mind for your next road trip.
If you want to drive on the muddiest off-roads and trek through small rapids, you can easily drive over any uneven terrain with this beast. 
Westfalia Sven Hedin CUV (Caravaning Utility Vehicle)
Many people desire to go for the iconic road-tripping VW van, mostly for the look. Yet, most of them get stuck with insanely-expensive maintenance bills that go along with it. If you want the experience without that headache, opt for the Westfalia version instead.
This camper van has all the perks of the VW van, yet it is updated and much cheaper to repair. This vehicle has all the features of a full-sized RV stuffed into a more compact and easier version.
The upper level contains a comfortable bed, while the lower level has a half bathroom with a toilet, multiple counter spaces, a kitchen area, a double-doored fridge, and a hangout area. 
Underneath and behind the vehicle is an incredibly large space for you to store your luggage and equipment. Plus, it has a great fuel rating to help you save extra costs while out on long road trips.
This vehicle is so usable, that many people have decided to rent out their homes and live in their Westfalia instead while enjoying a road trip at the same time!
Learn More About the Best Vehicle For Road Trips
When searching for the best vehicle for road trips, it is essential that you first make a list of all the perks you want to have in your vehicle. For some people, this could look like extra storage space, and for others, it is the gas mileage or the comfort of the seats. 
Take your time and do your research before committing to a vehicle, as you want to enjoy it as much as you can.
Did you find this article helpful? Check out more like this under the vehicle section of our blog!