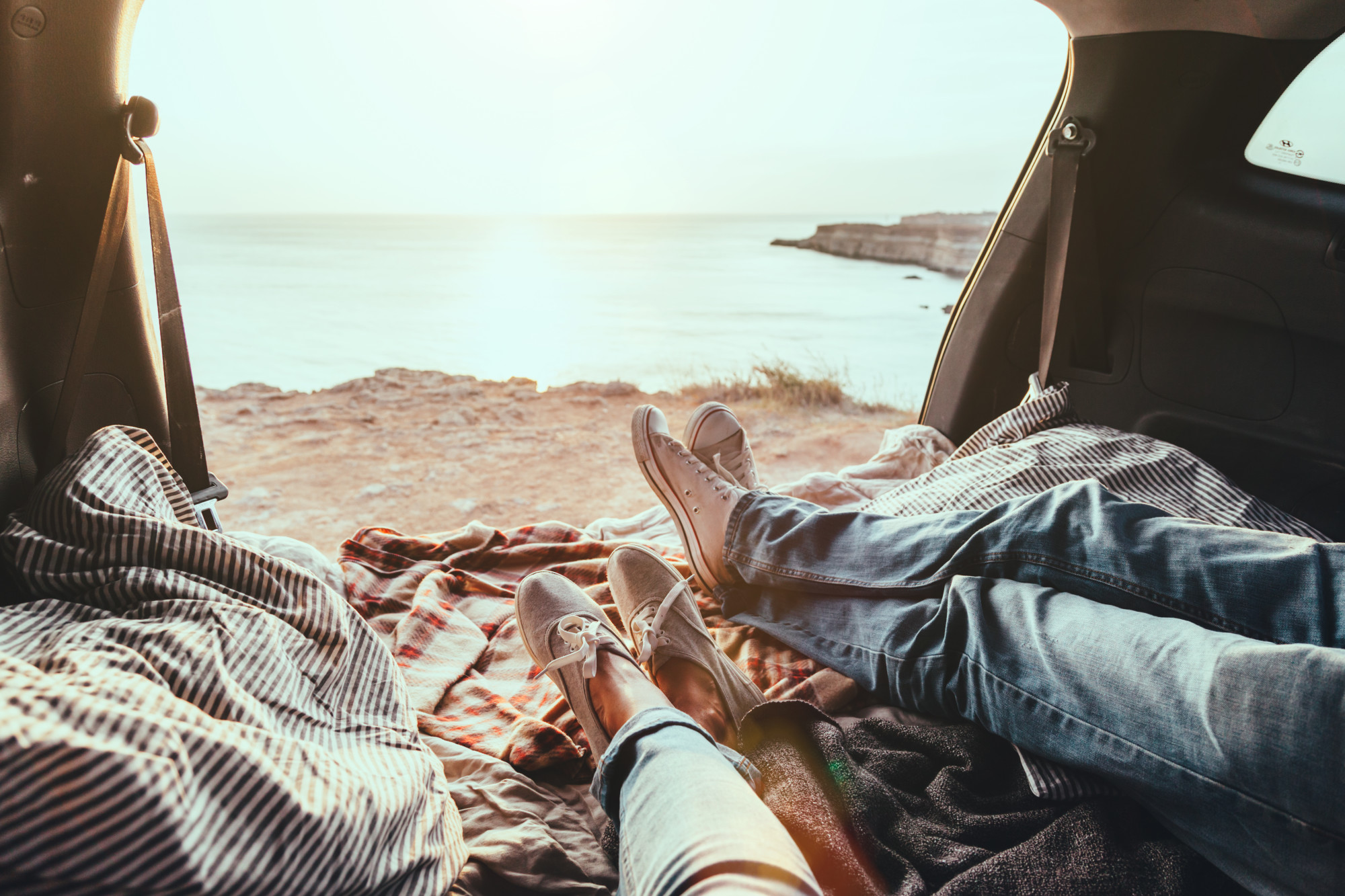 Are you thinking about going camping in your SUV?
SUV camping can be a wonderful experience. Instead of sleeping on the hard, uneven ground and worrying about bugs crawling all over you, you get to sleep from the comfort of your vehicle. But you need to make sure you properly prepare for your trip before you take off. 
Check out this guide to learn how to have a wonderful SUV camping experience. 
1. Tune-Up Your SUV Before You Leave 
Before you hit the road, you need to give your SUV a tune-up. Here's what you need to check before you leave:
Tires 
A blowout tire is a huge hassle in any situation, but it's an especially huge hassle when you're on a long stretch of highway or in the wilderness. 
Look for tears and punctures in your tire before you leave. You also want to make sure your tires have enough pressure in them. To check the pressure, you can use a pressure gauge (this can be purchased from a hardware store. If you haven't had your tires rotated in a while, it may be time to do that as well. 
Generally speaking, you should rotate your car's tires every 3,000 to 5,000 miles. 
Brakes 
In addition to checking your tires before leaving for your trip, you should also check your brakes. Worn brake pads can be a huge issue, especially on rough terrain. 
You'll need to replace your brake pads once your car hits a certain mileage- typically between 25,000 and 75,000 miles. Check your owner's manual to know when you should change the. In addition to checking the brake pads, you should also check the brake fluid. Here are some of the signs you need to change your brake fluid:
You hear strange noises when braking
You're experiencing pedal problems
There's a burning smell coming from your vehicle
Your ABS light came on
Your brake pads aren't functioning well
If you've had any issues with your brakes, let your mechanic know. You may just need a tune-up, or you may need to replace the entire brake system.
Fluid Levels 
In addition to checking your brake fluid levels, there are other fluid levels you need to check. These include:
Oil (your oil should be changed every 3,000 miles or so)
Power steering fluid
Engine coolant
Windshield washer fluid
Transmission fluid
Radiator coolant
Having the proper coolant levels will help you avoid mechanical problems when SUV camping. If you're looking to purchase a new SUV before your camping trip, check out The New 2021 Mitsubishi Outlander. 
2. Pack the Right Gear
Even though sleeping in an SUV is slightly more luxurious than sleeping in a tent, you still need to make sure you pack the right items. Here's what you need to pack:
Clothing: No matter how nice the weather forecast looks, you should still pack clothes that will keep you warm. Remember, temperatures can drop drastically during the nighttime, especially in mountain areas, so you should still pack long pants, gloves, hats, wool socks, and boots. 
Sleeping Gear: While you'll be a bit more comfortable sleeping in your car than you would be on the ground, sleeping in an SUV is still nothing like sleeping in a bed. For this reason, you need to make sure you pack the right sleeping gear to keep you warm and comfy. Each camper should pack a sleeping bag, sleeping pillow, and sleeping pad. 
Electronics: Part of the fun of spending time in nature is the opportunity to take a break from electronics. However, if you plan to take pictures from your phone or use your phone for navigation, you'll need to be able to charge it. We recommend packing a solar portable charger so you don't have to rely on your turning on your vehicle and draining your car's battery to charge your devices. 
Kitchen Equipment and Food: Unless you plan on surviving on baked beans and granola bars, you need to pack some kitchen equipment with you so you can prep some food. At the very least, you'll want to pack a heavy cast iron pan and a cooler. You'll also need to pack a lighter, a fire striker, or waterproof matches so you can light a fire for cooking.
Toiletries: While there's no reason to get all dolled up when camping, you want to pack some toiletries so you can practice good hygiene. Depending on where you're camping, you may even have access to showers. We recommend packing toothbrushes, toothpaste, shampoo and conditioner, bodywash, and washcloths. 
3. Choose the Right Location 
While you can pretty much go SUV camping anywhere in the US, some spots are undoubtedly better than others. Here are some of the best places to go SUV camping in the US:
Blanchard Springs 
Located in the Ozark National Forest in Arkansas, Blanchard Springs is one of the best places to go car camping. The springs offer swimming holes, rolling hills, and caverns. Campers also have access to showers, restrooms, grills, and even tent pads. 
Grand Canyon National Park 
Many car campers don't even consider Grand Canyon National Park, as they think the whole place is overrun with tourists. However, Crazy Jug Point is a great place for car camping. 
Managed by Kaibab National Forest, offers over 27 miles of smooth dirt roads for car camping. 
Trillium Lake Campground 
If you want to wake up to lake views every morning, then you need to check out Trillium Lake Campground. Nested amongst the evergreens of Mount Hood, this campground offers clean and well-maintained facilities. The lake is also just a 20-minute drive from the quaint town of Government Camp. 
Are You Ready to Go SUV Camping? 
Now that you have these SUV camping tips, it's time for you to pack your bags. Before you know it, you'll be deep in the wilderness with just your vehicle. 
Be sure to check back in with our blog for more camping-related tips and tricks.