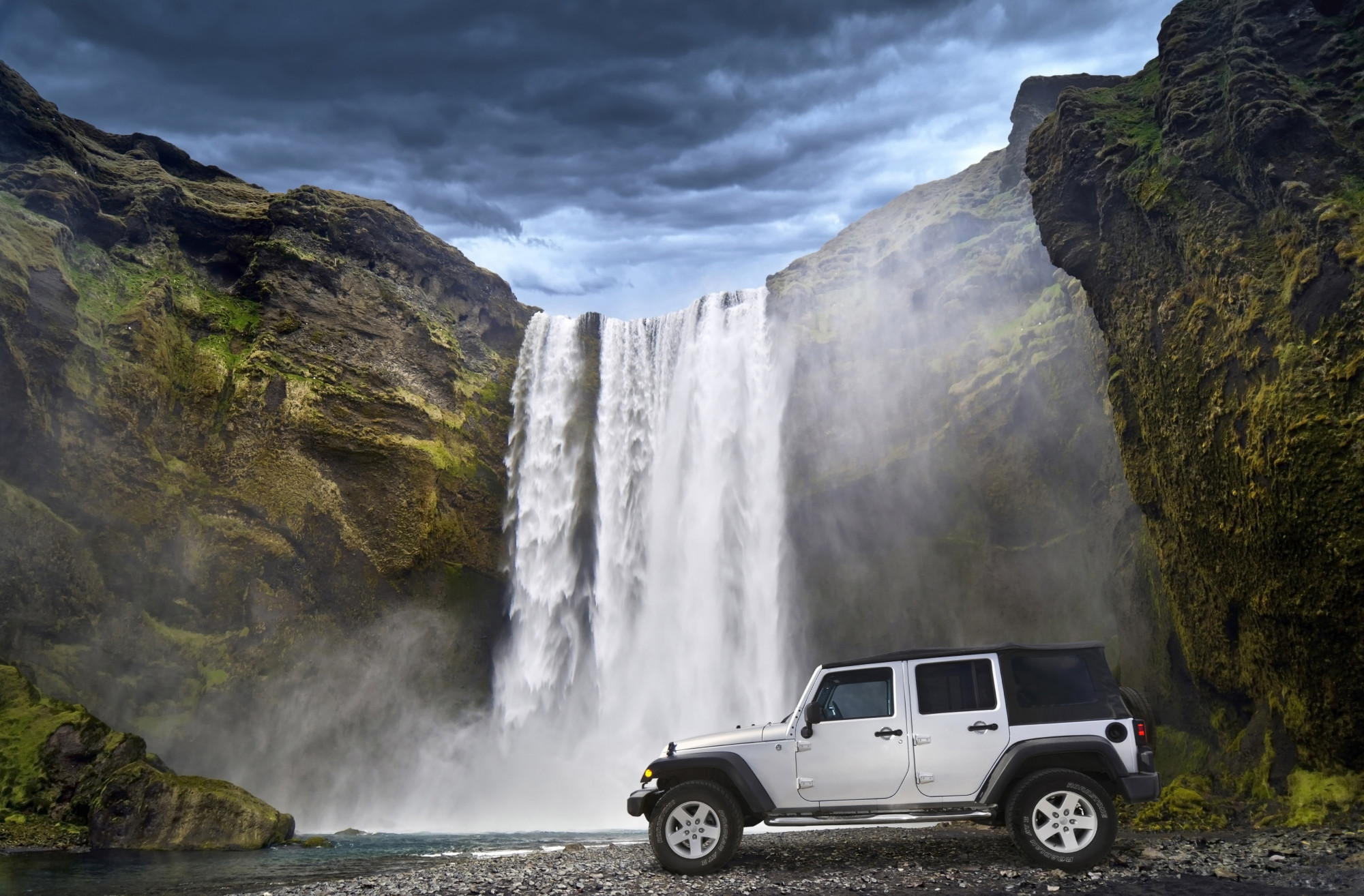 Are you tired of cruising around town in your bland hatchback or sedan? We need a car to get around, but that doesn't mean it needs to be boring!
If you're ready for a change, it might be time to trade in your car for something more exciting—a Jeep. Originally created for army use, these versatile and cool cars have now become one of the most well-known car brands in the world.
Ready to learn more? If so, start your engines—here are some of the best reasons to trade in your current car for a Jeep!
A Jeep Is Iconic
Let's face it—there's no other car, truck, or SUV quite like a Jeep! This stylish, exciting, and head-turning car has an iconic look, noticeable from miles away.
It's really an all-in-one package, offering power, compact size, style, and tons of color and customization options. If your heart is set on a Jeep, there are really no other cars that will even come close!
Once you take one for a test drive at the Jeep dealership, you'll see what we mean.
They're Packed With Safety Features
When it comes to the Wrangler and other models, safety might not be the first thing you think about—however, these cars are incredibly safe, built with the safety and comfort of their passengers in mind.
You'll enjoy the benefit of dual frontal airbags, blind-spot monitoring, safety cameras, and Rear Park Assist. All Jeeps also go through rigorous safety testing before coming onto the market, ensuring that they will protect passengers in the event of a crash, whether you're hit from head-on, behind, or the side.
If you're planning to do a lot of towing, know that Jeeps have Trailer Sway Control, which makes it easier to stay aligned and on the road when towing large items like kayaks or boats.
This makes the Jeep an amazing car for families, as it's safe for kids.
Strong Towing Capacity
Jeeps are perfect for those who love the outdoors, so you might be wondering about the best Jeep models for towing things like boats, trailers, or JetSkis.
The good news is that all Jeeps are built with the power to tow much more than you might think! The Jeep Wrangler can tow up to 2,000 pounds, while the Unlimited Wrangler can tow up to 3,500 pounds.
This makes a Jeep the perfect car for adventuring, perfect for camping trips or weekends at the lake.
When shopping for a Jeep, make sure you know the weight of the items you'll want to tow so you can purchase a vehicle with enough power to carry your loads without putting strain on the car.
Awesome Off-Roading
Want to see what a Jeep can do out in the elements? If so, you're definitely going to want to trade in your car for something that can get down and dirty.
One awesome reason to trade in for a Jeep is so that you can do more off-roading. Jeeps love getting muddy and tackling challenging terrain, so it's plenty of fun!
Even better, Jeeps are built for comfort, so even on bumpy, dirt tracks, you'll enjoy a smooth and comfortable ride. 
You'll find great areas for off-roading just about anywhere, but a few of the best in the US include Moab, Utah, Shiloh Ridge in Texas, and Azusa Canyon in California.
However, if you're new to off-roading, it's a good idea to start small and learn the basics of safety and driving techniques before tackling any of the big recreation parks. It'll keep both you and your Jeep safe from harm.
The Fun of Driving an Open-Air Car
Always wanted a convertible, but love the convenience of an SUV? With a Jeep, you get the best of both worlds!
On some Jeep models, you can drive open-air, taking off the roof and sides for a thrilling feeling unlike anything else. It's something your current car surely can't do, so make driving more fun on sunny days by switching to a Wrangler.
You'll Join the Jeep Community
Many people love Jeeps because of the active Jeep community. Once you have one of your own, you're part of the club!
From online forums, social events, to Jeep meet-ups off-road, you're sure to find a fun Jeep community in your area, great for meeting new people and learning more about the cars.
Look online to find out more or ask your local Jeep dealer if they know of any local clubs.
High Resale Value
We doubt you'll ever get tired of your new Jeep, but if you do, it's helpful to know that they have high resale value. Due to the popularity of the brand, the cars hold onto their value even as they age.
As long as you look after your Jeep with regular care and servicing, it'll be an easy sale if you ever want to put it on the market.
Trade in Your Car for a Jeep Today
With so many Jeep benefits out there, it might just be the year to trade in your car for something more exciting!
To get started, spend some time researching the types of Jeeps to learn more about the various models, features, and price ranges. Then, visit your local dealership to see the cars in action and take on for a test drive.
Once you go Jeep, you'll never go back! We'll look for you out on the road.
Did you enjoy this article? If so, please keep reading to learn more.