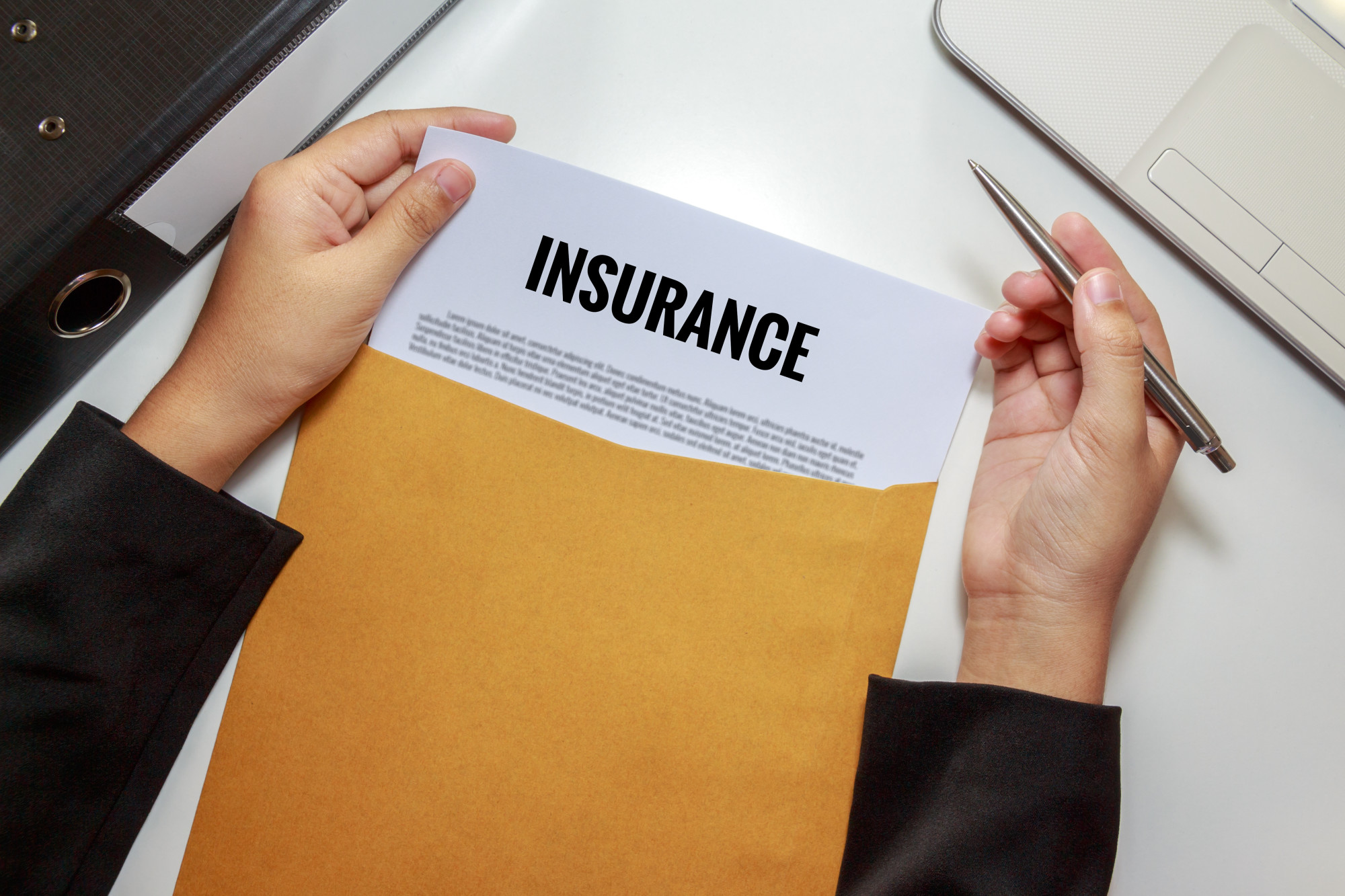 Car insurance rates in the US fell in 2021, a welcome change after being on the rise for the last decade. While it was a small decrease, it still represented a drop of 1.7% from the previous year's rates. However, even with the reduction, the cost of auto insurance still averages a whopping $1,636 this 2021.
So, it's no wonder that many drivers say they still can't afford car insurance payments.
However, most people who wish to operate a motor vehicle in the US need to carry auto insurance. Despite this, previous studies found that up to 13% of drivers don't have proper coverage. Those who get caught without mandatory car insurance can lose their driving privileges.
Fortunately, you don't have to break the bank just to make sure you don't break any driving laws.
On that note, we compiled this list of tips on what to do when you can't afford auto insurance. Read on to discover how you can make your auto insurance policy easier on the pockets.
Tips for Dealing With Pending Auto Insurance Payments
If you can't meet your insurance payment deadline, call your agent to ask about a grace period. Most auto insurance companies have a non-payment leeway of at least seven days. Meaning, you may have at least one more week from your actual due date to make a payment.
Make sure that you confirm this with your carrier, as not all insurers offer such programs. Some may terminate policies if they don't receive the payment a day after the due date.
Do note that some insurance carriers extended their COVID-19 "relief plans" to 2021. In some cases, these extensions are part of various state government mandates.
For example, California ordered insurers to extend their grace period to 60 days. Other states, like Mississippi, also ordered a 60-day moratorium on policy cancellations. Many others encouraged companies to offer relief programs like flexible payment plans.
In any case, the best thing to do when you can't afford auto insurance payments is to ring up your provider. Let them know about your financial situation and that you don't want to cancel your policy. They may be able to offer you a plan to keep your coverage while making it easier for you to pay your dues.
What to Do if You Can't Afford Car Insurance in the Next Few Months
A study found that as of November 2020, more than 40% of US employees still worked from home. The study's authors further noted that this would drop to about 25% this 2021.
If you're one of these folks, and you can't meet your auto insurance dues, consider a policy suspension. This way, you won't have to cancel your coverage just to avoid paying for it.
However, a suspension is only a good idea if you have another vehicle or mode of transportation. It can also work if you don't need to use your car a lot in the next few months. Moreover, you may only "pause" your coverage if you don't have a lease or a loan on the vehicle.
Not all insurers allow coverage suspension, though, and those that do only permit it in some cases. An example is if you've received a significant pay cut or if you've only been recently back to work. In any case, it won't hurt to call your carrier to ask about their suspension procedure.
If you do qualify for a coverage suspension, be sure to contact your local DMV, too. You may have to file an "affidavit of non-use" to pause mandatory car insurance coverage. This document serves as proof that you won't use your ride for a short period.
If you decide to push through with the suspension, know that this will leave your car uninsured. Meaning, it won't have coverage against perils like fire, theft, or vandalism. No one else can drive it, either, as the suspension temporarily stops its coverage.
How to Save Money on Car Insurance (at Any Given Time)
Car insurance carriers offer discounts for vehicles with extra security features. You might also qualify for bundled-policy discounts, as well as good student discounts. The more of these deals you qualify for, the more affordable your car insurance premiums can get.
Aside from these incentives, here are other ways to save money on auto insurance.
Factor in Safety
Did you know that a vehicle's safety features play a role in how much it will cost to insure? Moreover, insurers look at how much damage that car can inflict on another vehicle. The less potential it has of damaging other vehicles, the lower it may cost to insure.
So, if you're in the market for a new pick-up truck, consider heading to a Ram dealer to look at the Ram 1500. It recently received a special Insurance Institute for Highway Safety award. This is none other than the Top Safety Pick+ rating.
The 2020 Ram 1500 is the first-ever full-size truck to have received this prestigious award. It got a mix of good, acceptable, advanced, and superior safety ratings.
Even if you're not buying a truck, go with a model known for its impeccable safety. Not only can this save you money on auto insurance, but it can also save your life.
Increase Your XP
Young drivers can be five to 10 times more at risk of getting injured in vehicle collisions. However, experts say these risks decrease within the first few months of driving. Their likelihood of becoming involved in a crash drops further within the next 18 to 24 months.
Other studies found newly-licensed drivers to be eight times more at risk of a deadly crash. The odds are higher within the new drivers' first six months of solo driving. However, the researchers noted how the risks dropped as the drivers gained more experience.
All that proves how experience indicates the likelihood of getting into an accident. This is why new drivers, with their high crash risk, pay some of the highest auto insurance premiums.
If you're a new driver, getting more experience can help you get cheaper auto insurance. You can acquire more XP by completing additional driving education courses.
Insurers particularly favor new drivers who underwent defensive driving courses. Companies offer car insurance discounts for taking and completing these programs.
Boost Your Credit Score
Studies established a link between lower claim risks and better financial management. People with higher credit scores appear to make fewer insurance claims, if any, at all.
This is why insurers also consider credit scores a factor in gauging premiums. Drivers with excellent or prime credit scores usually enjoy the lowest insurance rates. A good FICO score starts at 670, while exceptional scores are 800 or higher.
If you're not sure what your score is, you can ask one of your credit card issuers. They usually share this information for free.
As for your credit report, you can request a free copy from each of the three major crediting bureaus. You get one free each year, so take advantage of that.
Once you get your credit report copy, check it for any irregularities or errors. Credit reporting errors are so common that they affect 20% of US consumers. Not only can these mistakes hike up car insurance rates; they can also raise auto loan interest rates. 
If you do find errors, dispute them right away.
Always Obtain Quotes and Compare Policy Offers
The US is home to almost 6,000 insurance companies, 40% of which (almost 2,500) are property/casualty (P/C) insurers. Car insurance carriers belong to the P/C insurance sector.
With that many carriers, it would be time-consuming, if not impossible, to ask each one of them for quotes. Conversely, the thought of going through numerous quotes might make you lax. However, failure to collect and compare quotes will surely make you miss out on a great deal.
Fortunately, many websites offer free insurance comparison services. You only have to input a few details about yourself and the car you wish to insure. The website then retrieves auto insurance offers based on the information you gave.
You can then browse and compare each package to see which one fits your needs the most.
Car Insurance Doesn't Have to Be a Painful Legal Requirement
As you can see, there are many things you can do if you can't afford car insurance payments. The first thing is to always reach out to your insurer to talk to them about your situation. It's way better for them to accommodate your request than to forever lose your patronage.
If you're shopping for a new policy, though, always set aside time to compare quotes and offers. And don't forget to ask about all the discounts you may qualify for.
Ready for more grease and wheels-related guides like this? Be sure to check out the rest of our automotive resources then!