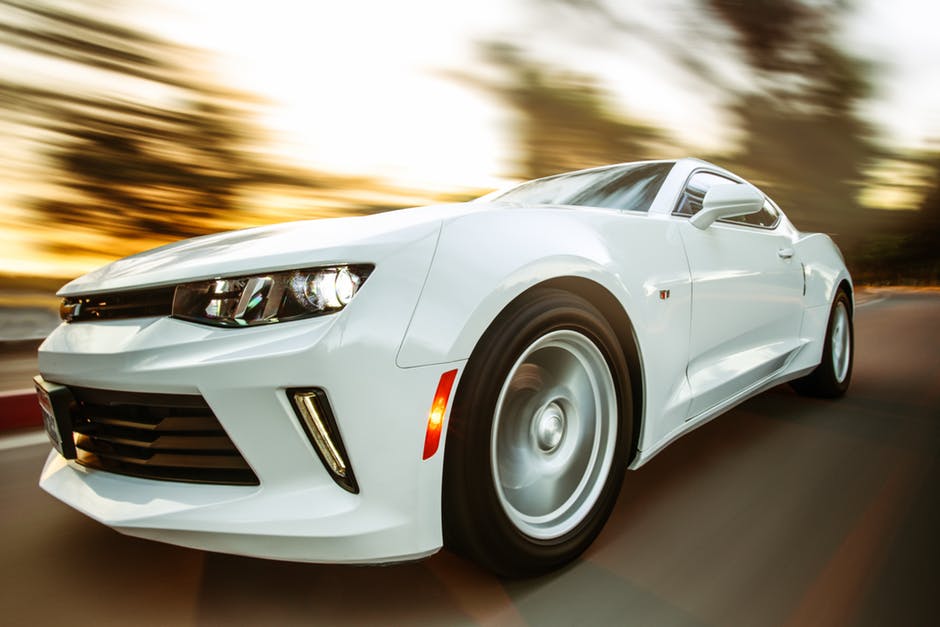 When someone tells you to think of an all-American muscle car, what do you think of? Probably the Ford Mustang.
However, there's another muscle car that's strongly rivaled the Ford Mustang: the Chevrolet Camaro.
The Chevy Camaro has an extensive history, starting back in 1967, when it was created to compete with the Mustang. Today, it's still a highly popular vehicle, with the 2021 model being the most modern and sleek one.
Does the 2021 Chevy Camaro sound like the perfect car for you? Then you'll want to read on, as we'll give you a complete vehicle overview!
Lots of Trim Choices
First off, you should know that the 2021 Chevrolet Camaro comes as either a coupe or convertible. So if you feel like treating yourself, go for the latter option!
This car also has several trim options. They are the 1LS, 1LT, 2LT, 3LT, LT1, 1SS, 2SS, and ZL1. Find out below what each one includes!
1LS Trim
This is the only trim that's available just as the coupe. It comes standard with a turbocharged 4-cylinder engine, which is plenty powerful!
Other standard features include proximity keyless entry, cloth upholstery, 8-way power-adjustable driver's seat, automatic climate control, and the Teen Driver safety system.
As for the infotainment system, it has a 7-inch touchscreen, as well as a 6-speaker stereo, Bluetooth, wifi hotspot, and voice recognition. It's compatible with Android Auto and Apple CarPlay.
As you can see, this base trim comes with plenty of amazing features!
1LT, 2LT, and 3LT Trims
For all of these trims, they come standard with the turbo-4 engine. However, you can always upgrade to a V6 by paying extra.
The 1LT trim comes with a 6-way power-adjustable passenger seat and satellite radio. If you opt for the 2LT trim, this gives you heated and ventilated front seats, leather upholstery, and dual-zone automatic climate control.
Lastly, you have the 3LT trim, which upgrades you to a heated steering wheel, 8-inch digital gauge cluster, a head-up display, and customizable interior lighting. The infotainment system is upgraded to an 8-inch touchscreen and a Bose stereo.
The 3LT also gives you additional safety features. They are blindspot monitoring, rear parking sensors, rear cross-traffic alert, and a rearview camera.
You can also add the Technology package, sunroof, and/or Recaro performance front seats.
LT1 Trim
For more power, consider the LT1 trim. Here, you'll get a V8 engine, as well as Brembo brakes and a performance suspension.
The LT1 trim is very similar to the 1LT trim from above in terms of features.
1SS and 2SS Trims
The 1SS trim also benefits from the same V8 engine found in the LT1 trim. 
This trim comes standard with an 8-inch digital gauge cluster, 8-inch touchscreen, summer-only tires, and dark tint taillights.
If you want to get something a step higher than the 1SS trim, get the 2SS. It comes with leather upholstery, heated and ventilated front seats, a heated steering wheel, and a Bose stereo.
Standard safety features that come with the 1SS trim are forward collision warning, rear cross-traffic alert, rear parking sensors, blindspot monitoring, and a rearview mirror camera.
You can also customize the interior lighting with this trim.
ZL1 Trim
For the very best your money can buy, go for the ZL1 trim for the 2021 Chevy Camaro. This trim comes with a supercharged V8 engine, so you'll definitely be tearing up the roads!
Other things that come standard here are an electronic limited-slip differential, red brake calipers, a performance suspension, launch control, Magnetic Ride Control, Recaro front seats, sport pedals, and an upgraded exhaust.
Other features you'll get to enjoy include a suede-wrapped steering wheel and shift knob, as well as wireless device charging.
More About Your Engine Choices
We mentioned your engine choices above, but not much in detail. So here's your chance to explore further on this car's powertrains.
The base engine is a 2.0L turbocharged 4-cylinder engine. It's capable of 275 HP and 295 lb-ft of torque and standard on the 1LS and LT trims. Of course, if you want something more powerful, you can always upgrade.
The next step up is the 3.6L V6 engine. It's capable of 335 HP and 284 lb-ft of torque. This is available as upgrades with the LT trims.
Next up is the 6.2L V8 engine. This one's capable of 455 HP and 455 lb-ft of torque. The trims that have this engine as standard are the LT1, and the SS trims.
Lastly, we have the 6.2L supercharged V8 that's capable of 650 HP and 650 lb-ft of torque. This only comes standard in the ZL1 trim.
All of these are with rear-wheel drive. As far as the transmission goes, you have several choices. They are the standard 6-speed manual, 8-speed automatic, and 10-speed automatic (only available on the V6 and V8 engines).
Fuel Efficiency
You're probably wondering about the fuel efficiency of the 2021 Chevrolet Camaro.
As with all muscle cars, you won't get fantastic gas mileage. But that's not what you're buying this type of vehicle for, after all!
You'll get around 22 MPG in the city and 31 MPG on the highway with the base engine. With the V6 engine, this is 19 MPG and 29 MPG. And with the V8 engine, this drops to 13 MPG and 21 MPG.
Overall, it's not too bad, especially if you're after a beast on the road!
Liked This Vehicle Overview of the 2021 Chevy Camaro?
After reading this vehicle overview of the 2021 Chevrolet Camaro, you're probably loving what the car has to offer. It's definitely a muscle car that'll turn people's heads on the road.
So if you want a beautiful car with a powerful engine, you can't go wrong with the 2021 Chevy Camaro, no matter which trim you choose. The next reasonable step is to get yourself to a dealership for a test drive to feel the power of the car yourself!
If you found this car review helpful, then make sure you read more of our blog posts now!