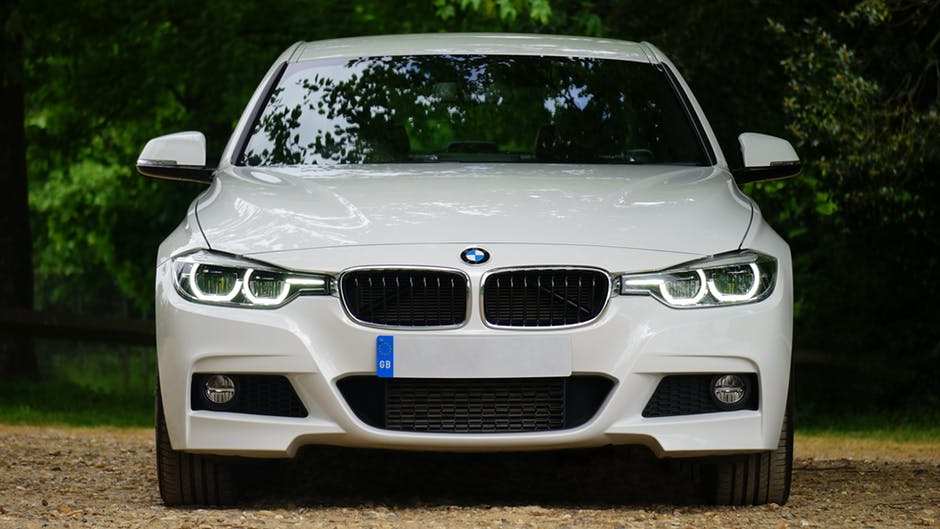 So, you're in the market for a vehicle with high-end features. You're looking for top-of-the-line comfort and convenience in a car that will make you stand out from the crowd. What you need is a luxury car.
A lot goes into buying a vehicle, regardless of price point and features, but there are even more factors to consider when buying luxury cars.
If you're looking for a little help with your luxury car search, you've come to the right place. Listed below are 7 of the most important factors to consider when you're looking for your next luxury car. Read on to learn everything you need to know.
1. Confirm the Warranty Terms
One of the first steps to take when purchasing any car, but especially a luxury vehicle, is to confirm your warranty terms. Ideally, your vehicle will come with extended coverage on things like rust protection and the car's powertrain.
Whether the warranty terms specific to your vehicle are due to past issues with the manufacturer or not, you'll be covered. The costs that come with maintenance insurance and extended repair will be taken care of by the manufacturer, giving you peace of mind knowing that you won't be facing any major costs associated with your car in the near future.
2. Maintenance Packages
In addition to an extended warranty, ask if the manufacturer offers a free maintenance package with the purchase of the car. This is particularly important when you're shopping luxury car brands, as high-end cars are more expensive to maintain.
And ultimately, the manufacturer should feel confident standing behind their product. Offering a free maintenance package demonstrates this confidence. If they're unwilling to give you such a package, it could be a sign that they have doubts about the reliability of the vehicle.
3. Check the Car's Residual Value
In the same vein as maintenance packages, it's important to know a car's residual value before you purchase it, even if you plan to purchase your car outright rather than lease it. This is because the components that make up a car's residual value give you its resale value.
And even if you have no plans of selling, residual value is an essential for any car owner, as it will give you insight into how durable you can expect your new car to be. 
4. Do Research in Person
Shopping for a typical car can be done online, but when you're looking at luxury car brands, at least a portion of your research needs to be done in portion. You need to get a feel for driving luxury cars, as well as how each manufacturer makes you feel in the showroom.
You're investing a lot into this car, the manufacturer you choose should take customer loyalty seriously. And there's no better way to test this than through interacting with the sales staff. If the staff treats you well and makes you feel confident in the vehicles they have to offer, you're headed in the right direction.
5. Price is Important
You know before you ever start shopping that your luxury car budget isn't going to be small. Because the high-end features and benefits that come along with owning a luxury vehicle inevitably come with a higher price tag as well.
However, knowing that it's going to be expensive isn't enough. You need to go into the process with the exact amount in mind that you're willing to pay.
You should also make a list of the features you're looking for to go along with your budget. This way, you can decrease the chances that you'll get carried away and purchase the more expensive option that comes with features you won't need or use.
6. Know Your Why
Before you make any decisions, you need to ask yourself why you want a luxury vehicle. There's no wrong answer, you simply need to know how you'll be using your new car.
If you live an outdoorsy lifestyle, for example, you might do better with a luxury SUV with off-road tires than a sports car. On the other hand, if you're looking for a car fit for a high-performance driver, something a bit more compact might be preferable.
If you're unsure, Audio City USA can help guide you through the different types of wheels – check it out! 
Be sure that you also take your time test driving cars beforehand. Doing so will allow you to get a feel of each one and decide which option suits you best.
7. Sustainability
With sustainability increasing in importance as the years progress, long gone are the days when fuel economy wasn't something you could hope for in a luxury car.
On the contrary, luxury vehicles come in all shapes and sizes nowadays. The average car sold in the United States gets about 25 miles per gallon. You can even find luxury hybrid cars that run on a combination of traditional fuel and electricity.
Going this route, you can feel good about cruising in your new luxury car knowing that you avoided purchasing a gas guzzler. You'll be doing your part to reduce your carbon footprint.
Use These Tips When Buying Luxury Cars
When you're interested in buying luxury cars, there are a number of things to consider. You have to think about value, quality, and durability. But more importantly, you need to think about how a potential car will fit into your lifestyle.
Keep in mind that the most popular types of cars might not mesh well with your wants and needs. Be sure that the car you purchase not only checks all the boxes in terms of features but suits you as an individual as well.
Looking for more tips and tricks for finding your dream car? Check out our blog!