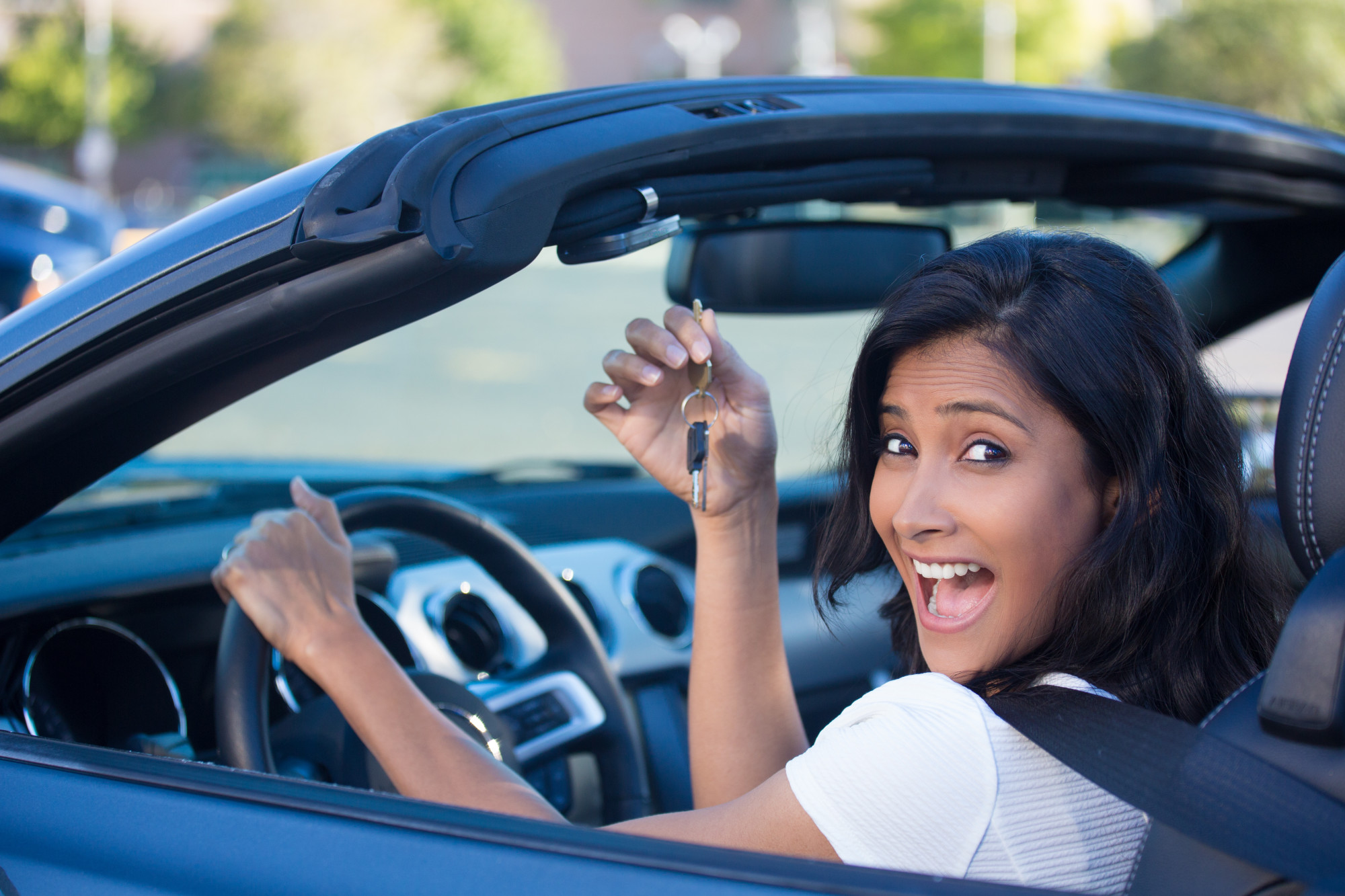 From the Mustang to the Ranger, new Fords have always been popular. However, you might not be in the market for yourself.
Instead, you might be at an exciting point in your life: it's time to put your teen behind the wheel! There's a lot to consider.
High insurance ratings, teen texting, safety features, curfew … there's a lot to think about. Luckily, new Fords have the safety features you're looking for to keep your teen safe on the road. 
Ford Broncos
Worried about your teen forgetting to wear their seatbelt once they get out on the road? With the new Ford Bronco, a seatbelt alert goes off if anyone in the front row is unbuckled.
There are also new features that lower the risk of airbag-related injuries, which include a dual-stage front system for both driver and the person riding shotgun.
The Bronco also comes with an emergency braking system and pre-collision alerts. Cross-traffic alarms, lane alerts, and traction control also make this car one of the safest options for your teen.
Ford F150
As one of the safest pickups on the market, a new Ford F150 might be just what you're looking for.
On this model, the safety structure is really what makes it one of the best Fords for teens. With a military-grade steel frame and body, this provides a lot of protection with high-impact crashes and rollover accidents.
The curve control feature on the new Ford truck also helps if your young driver tends to hit those bends in the road too fast. It assists in turning if you hit a corner at a speed that's too high and helps prevent crashes. 
Ford Mustang
Who doesn't want a hotrod Mustang? Beware that your insurance might go up a little more than anticipated if your teen starts driving this car.
Luckily, there are plenty of safety controls to temper the lure of a hotrod. The new Ford Mustang provides blind-spot monitors and rear cross-traffic alerts, which allows young drivers to be conscious of their surroundings before they make a move.
Like other Ford models, it also comes with collision alerts and emergency braking that overtakes the car if the driver doesn't hit the brakes in time.
Ford Ranger
The frame of the new Ford Ranger, much like the Ford F150, is what sets it apart. It's constructed of high-strength steel, which is meant to provide more protection for both passengers and drivers in the event of a crash.
Like other Ford models, the Ranger is equipped with the Ford Co-Pilot 360 suite, with those emergency braking and lane assist features that parents love.
Researching New Fords
If you're in the market for new Fords, be sure to take your time and find the right dealership. It's important to make sure you partner with someone who wants to keep your new teen driver safe, just like you do.
If you enjoyed this post, check out the rest of the articles on our site!