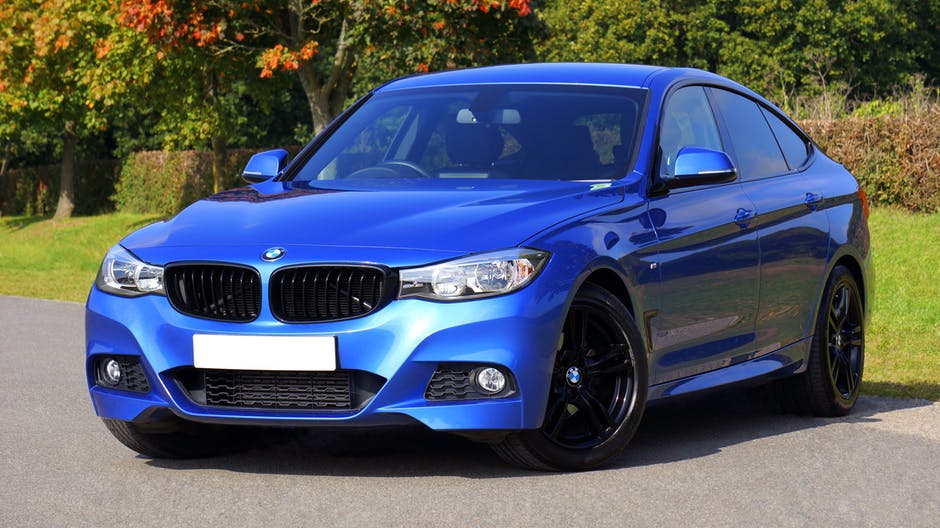 BMW is short for Bavarian Motor Works. Formally known as BMW AG, the company was started in 1916 in Munich, Germany.
BMW originally manufactured airplane engines in World War One. They only started making automobiles in the late 1920s. However, it wasn't until after the Second World War that building cars became the main business for BMW.
BMW has since become one of the most recognizable and respected car brands in the world. 
If you're looking to buy a new BMW, you're going to have a wide variety of options available to you. But which type of BMW might be right for you?
We're glad you asked. So keep on reading and we will walk you through everything that you need to know!
BMW Sport Utilities
BMW sport utility and sport activity cars mix the passenger and cargo space of an SUV with the massive strength and easy handling of a sports car. These vehicles are designed with beautiful interiors that make road trips a lot of fun. 
They drive past inclement weather, old roads, and uneven terrain with ease. 
The BMW X series of crossovers focuses on the personal, the futuristic, and the traditional. This company has a history of providing strong engines that deliver a burst to speed up and allow fast mergers at speed. 
Bold safety features heads-up displays, and assisted driver help to keep your eyes on the road and keep you safe. 
When it comes to personal, you want to have a car that you can reconfigure in a breeze. Whether you have five passengers or you need a lot of storage space, it's easy to change the interior to fit every need that you have. 
Every model in the X Series is like nothing else. Some models lean toward a performance car's good handling and super-fast response. Other ones lean toward the SUV's power and size.
You also might be interested in the entry-level X1 if it catches your eye. It is a car that is easy to take control of and is awesome for every need. 
Do you want the X4's great acceleration, strong handling, and coupe-like design? Or do you want the X5's space and power?
BMW Coupes
BMW coupes are built for style, handling, and performance. Their road-feel is unparalleled at speed. A ton of power is kept in a strong yet light body that is built for running down country roads and making tight turns.  
These cars are inviting, beautiful, and elegant. At home on the highway or racetrack, coupes like BMW 4 and 2 Series are an exciting escape from the everyday world. 
For handling and acceleration, you should consider giving the M4 a try. The BMW M4 is a beloved BMW car and can be found on country roads and congested highways all over the road.
Sharp in response and light in feel, this car turns boring commutes into exciting adventures. You can also go with the powerful M6, with its beautiful design and straight-line fury.  
BMW iPerformance
The BMW iPerformance cars are hybrid electric cars that you plugin. BMW has come out with some really great hybrid cars in the recent past.
They place a lot of emphasis on the engineering process to make sure that these cars are just as powerful as regular cars. With BMW, you can get a plug-in hybrid that has beautiful handling and powerful acceleration.
The most fun part is that when it comes to local driving, you can save on fuel and stay green. You can drive locally on the electric engine. But you can access the gas-powered components for more horsepower when you're flying down the highway.
It is a responsible and fun way to save on fuel costs and help the environment at the same time. 
You should also definitely think about getting the BMW i8. First off, this car comes with scissor doors. So you already have an electric car that is also incredibly stylish. 
It's also extremely dynamic and lightweight.  
BMW Sedans
A car that can seat five people also has room for some extra power as well. That's what you can expect from a sedan like the BMW M5, a car that packs 600 hp. It can reach sixty mph from a standstill in just three seconds. 
In less than eleven seconds, it can get to 130 mph. That makes it one of the fastest sedans on the planet. 
If you're just getting used to BMW cars, then you should take a look at the 3Series. Spacious, comfortable, and beautiful. They are also designed with a lot of agility.
The BMW 5 Series is one of the best midsize cars on the market today. It is quiet and powerful and comes with all kinds of cool tech features and a lot of storage space.
It's the perfect vehicle for someone who is trying to make a good impression. It's a very balanced BMW Series, full of cars that feel futuristic and classic at the same time. 
It is complemented by smooth handling and a sporty road feel. This Series of cars is the top of the line when it comes to sedan luxury. 
The Importance of Knowing About the Different Types of BMWs
Hopefully, after reading the above article, you now have a better sense of which type of BMW is right for you. As we can see, they vary greatly, so make sure to put a lot of thought and consideration into your options.
Make sure to check out the rest of our site for more helpful articles!