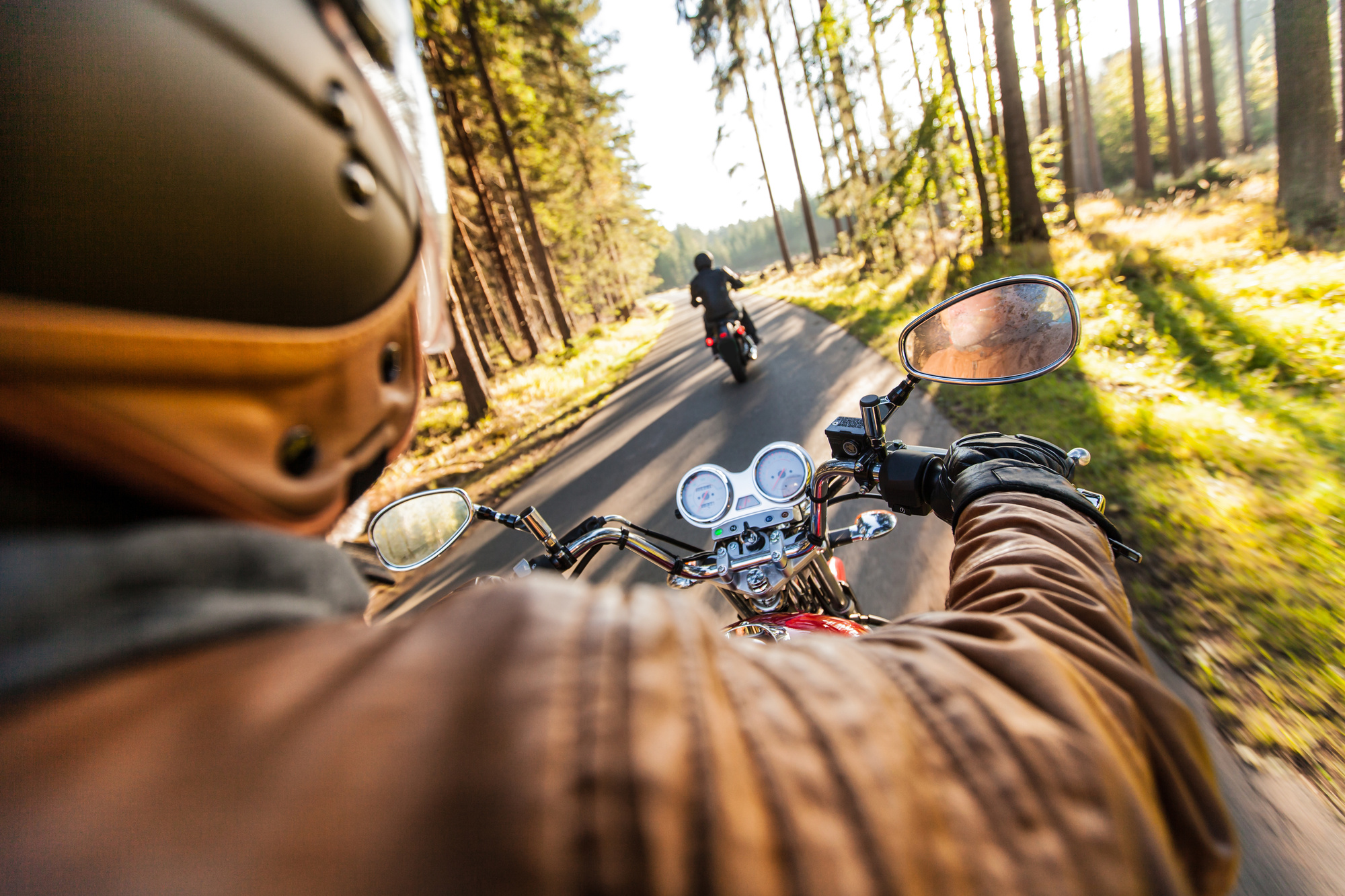 Have you considered getting a motorcycle? It can be a great way of getting around, but it can also provide a lot of fun. Off-road driving and on-road driving are both great pursuits. 
But if you want to ditch your car and get a motorcycle, or you want an extra motorcycle to ride as a hobby, the obvious first question to answer is what model you should get.
There are many different types of motorcycles on the road and many different manufactures. Many of the manufacturers go back years and have great reputations. 
One type of motorcycle you could consider is the Can-Am motorcycle.
Here's everything you need to know about buying a new or used Can-Am Spyder motorcycle.
1. Diverse Riders 
BRP and its offroad brand Can-Am have achieved what traditional motorcycle manufacturers have been trying to do for years: attract new, young, and diverse riders to the industry.
With an updated range of vehicles for 2021 that is fun and easy to drive, Can-AM continues its efforts to democratize the open road. That success has made the brand the No 1.
Everyone should be able to experience the incredible fun of freeriding. It doesn't matter if you're an experienced driver or a rookie, what ethnic background you have, whether you're a man or a woman.
Our cars and approach are at the heart of this pleasure, and we continue to surpass other well-known and iconic brands. There's no better word than that.
More than half of Ryker Can-Am vehicle owners come from different communities.
Our on-road and off-road approach consists of two parts: building innovative vehicles tailored to different types of drivers and lifestyles and developing programs that reduce entry barriers into the sport. Our offroad vehicle range includes two core models: the Ryker and the Spyder.
2. Personalization and Accesibility 
Can-Am and Ryker are designed for personalization and accessibility, both in terms of cost and ease of use.
If you are looking for some spare can am parts or want to upgrade part of the bike be sure to see what's available in your area. 
They are for adventurous people looking for short city rides. On the other hand, the Can-AM Spyder is aimed at people looking for long adventure rides of thousands of miles (km) per year. The Spyder is the pinnacle of comfort for long-haul travel.
New for 2021 is the exclusive Sea-to-Sky version, reminiscent of the legendary Sea-to-Sky Highway in British Columbia.
It brings more luxury, comfort, and comfort in the form of new wheel trims and badges, a unique premium look, and adaptive foam seats that reduce pressure points for longer journeys.
Since Ryker's launch in 2018, Can-Am and Ryker have been key catalysts for the industry's growth, helping to unlock the full potential of the three-wheeled vehicle industry and attract and reach riders worldwide.
The Can-AM and Ryker line-up will be further refined for 2021, with an emphasis on accessories and personalization.
3. Great for Women
One of the core elements that has led to this increase is the Women's Mentorship Program (WMP). The company is on its own mission to improve female horsemanship. 
The focus is on combining experienced riders with newcomers in a safe, non-intimidating environment. It takes away the first contact point for women who want to start riding without judgment or fear of questions.
There are more than 6,000 confident women who have dedicated themselves to the common premise of love of riding.
AM driver training programs and traditional training environments can be intimidating for new drivers.
To combat this, AM has created its own three-wheeled specific experience. Remember, a Can-Am, 3 wheel motorcycle, can be even more satisfying than a standard two-wheel model. 
It is designed from the ground up to teach people how to drive a three-wheeled vehicle in an unintimidating environment with other people and instructors who focus on the three-wheeled vehicle experience.
Purchasing That Vehicle
If you're now persuaded to purchase a new Can-Am motorcycle or a used Can-Am motorcycle, what should you do next? 
First of all, be sure to purchase one from a reputable salesperson. You want a real motorcycle, not a fake version or one that's had a lot of its parts replaced.
The easiest way to do this is to contact the company and ask for a list of verified salespeople. If this fails, you can also go online. Ask your friends and your wider network if they have ever purchased one. 
If this fails, then look for some specialist Facebook groups. They will be able to provide help and guidance from experts who love the new Can-Am motorcycle. They can help you make sure you don't get ripped off. 
If you do see anyone trying to scam you, then it is possible to report this to the appropriate authorities quickly and easily. You can also put the word out yourself on Facebook groups if you are the victim of a scam.
Buying a Can-Am Motorcycle Can Be a Great Experience 
Buying a Can-Am motorcycle can be a great idea. They are one of the leading motorcycle companies for diversity at the moment, enabling people from all kinds of different backgrounds to become first-class drivers. 
There are also lots of personalization options to ensure that you are able to create a unique vehicle that speaks to your personality when you are on the road for hundreds or even thousands of kilometers.
There's also a great Women's mentorship program if you are a woman and are considering buying a motorcycle.
If you are interested in learning more about buying a Can-Am motorcycle, be sure to check out the rest of our site.