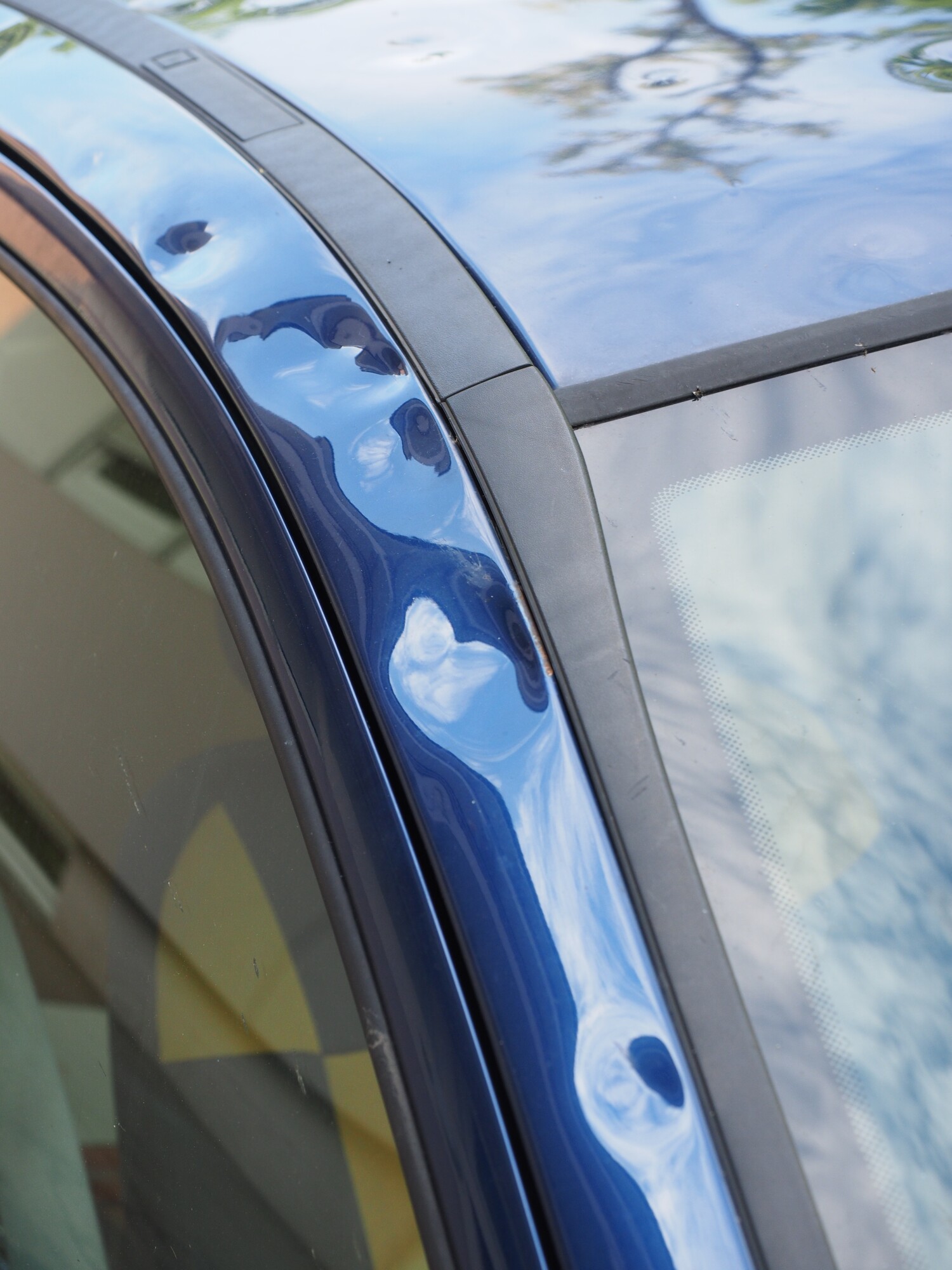 Are you dealing with vehicle hail damage? If so, you're probably wondering how much you'll have to gouge your bank account to fix the problem. The cost may vary depending on damage severity, but it's critical to take care of things and keep your car safe.
Hail damage can lower your car's value, too, so it's worth investing in a solution. Read on to learn about the hail damage repair cost!
Benefits of Taking Care of Auto Hail Damage
It's wise to take care of auto hail damage to keep your car's value up and maintain safe driving conditions. Do a visual assessment so you know the extent of the impact. You'll want to check your windshield, roof, hood, and fenders since they are common sites of damage.
Driving with a cracked windshield is dangerous since it could shatter while you're speeding down the highway. Even small cracks can spread if they are reaggravated. And if you're in a crash, a weakened windshield won't provide the needed support to keep your roof in place.
If you live in a location prone to hail storms, make sure that you have a comprehensive auto insurance plan. Liability plans may not provide any financial assistance in the event of hail damage. And be sure to file a claim right away.
Depending on your insurance coverage, you may have a $500 deductible. This means that you'll need to cover the first $500 of repairs — but the insurance company will cover anything above that.
Once you've taken your car to an autobody shop, you can expect the repair to take as little as a day or as long as two weeks. Again, this will depend on whether parts like the hood need to be replaced.
If you don't have a covered parking space waiting for your repaired vehicle, take the time to figure out a solution. After all, you don't want to experience the same problem again.
Invest in a durable tarp to protect your car from future hailstorms. Or if you don't have a garage, find a covered parking spot. You can take your car there during inclement weather to keep it safe.
The Hail Damage Repair Cost Depends on the Damage Severity
For simple dents, the cost to repair hail damage may be under $50. For larger dents, each one could cost closer to $100. Keep in mind that neglecting to make even simple repairs could hurt the resale value of your car.
For a car that experiences an intense hail storm, the cost of hail damage repair may be several thousand dollars. In some cases, the repair cost could exceed the value of the car. This will be determined by an insurance claims adjuster who evaluates the state of your car.
For hail-damaged windshields, you'll pay a few hundred dollars for a replacement. While this might sound like a financial inconvenience, it's too dangerous not to take care of a damaged windshield. You may be better off hiring someone to tow a car to a dealership, too, if the windshield is splintered. 
Different Types of Repairs Mean Different Costs
Traditional dent repair involves filling in dents first. Then the technician will begin applying paint to conceal them. The goal is to bring your car back to its pre-damage appearance.
With traditional repairs, you can expect to spend around $100 or more if the dent is deeper and needs paint application. Slightly smaller dents could be around $75 each.
If the dents are too difficult for the auto mechanic to reach, they may need to remove panels from the car. In these instances, the labor costs will nudge the overall cost higher. For significant damage, the cost could creep into $1000 or more.
With paintless dent repair (PDR), technicians will repair the dents of the car from the underside. This means that they won't need to do any cosmetic work to the paint. PDR is a good option for smaller dents and dings.
With PDR, your total cost to repair vehicle hail damage should be lower, too. It's a faster process that doesn't involve matching new paint to your car's existing finish. Technicians simply smooth out the dent, so this option won't be as expensive as a traditional repair.
Get Different Quotes from Hail Damage Repair Services
When you get a quote from a reputable auto repair shop, you'll get a record of the necessary fixes. This is particularly useful since your auto insurance may be covering the costs to repair hail damage. They may underestimate repair costs, so you'll need proof that you need more money to cover the damage.
Don't be afraid to negotiate the hail damage repair cost. Some adjusters may intentionally offer a lower estimate to test your understanding of the situation. Be prepared with knowledge of typical costs for hail damage, as well as your car's value.
A good auto repair shop will outline the methods used to handle the repair, too. VIVID Auto Hail Repair can offer a consultation and free estimate to get started.
An estimate should take around 30 minutes or less. With a professional autobody service, your car will get the appropriate care to prevent future leaks, cracks, or other issues. And if the hail caused damage beyond cosmetic issues, you'll want to address it right away.
Repair Your Vehicle Hail Damage
Ultimately, you want to make taking care of vehicle hail damage a priority. While the hail damage repair cost might not be part of your monthly budget, you don't want to deal with future accidents and additional damage. The right technician will guide you to a cost-effective and safe solution for your car.
For more tips to keep your car running smoothly, check back for new articles!