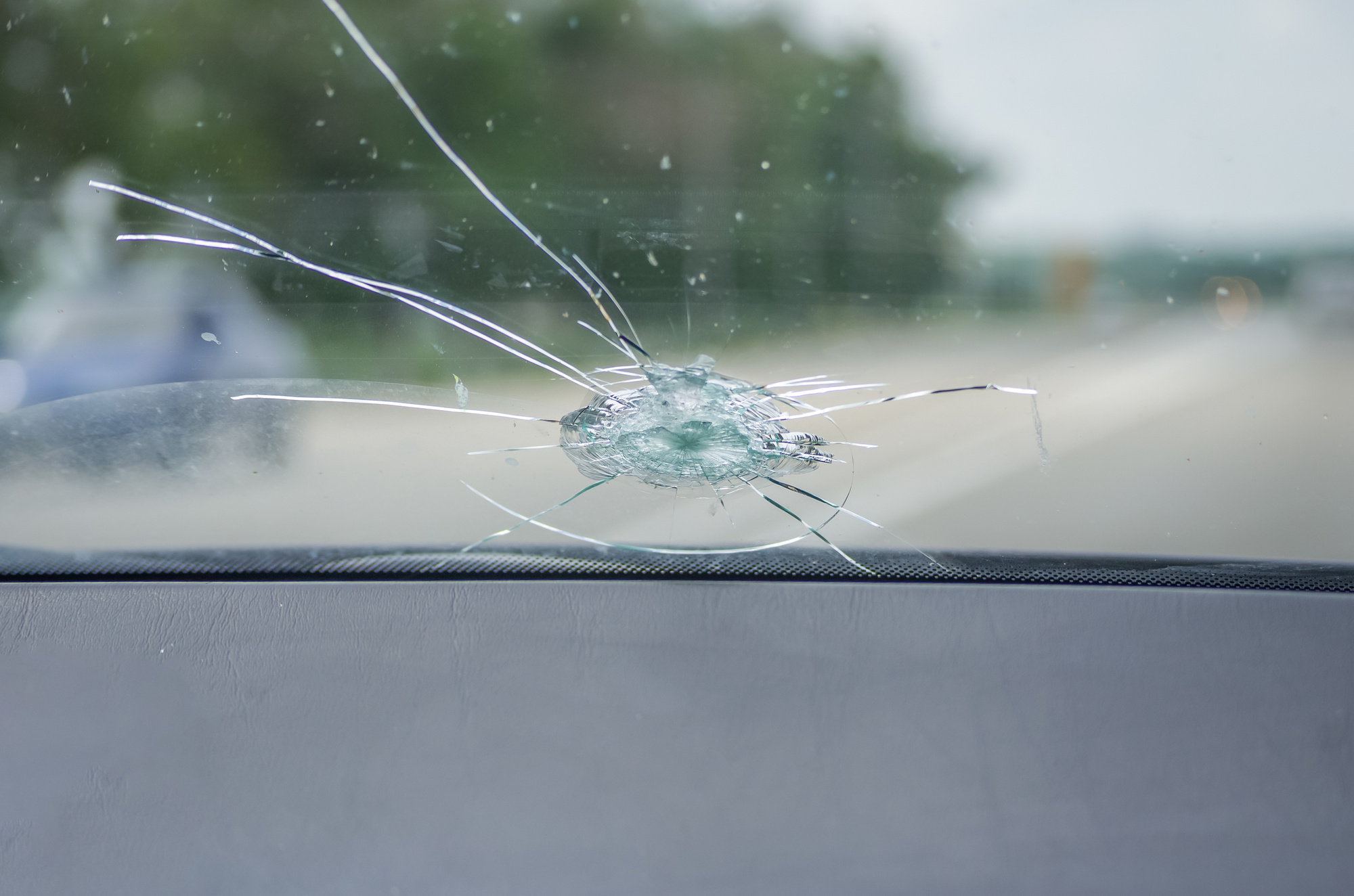 Do you have a crack in your windshield? Wondering what you should do about windshield chips?
If your car's windshield chips or cracks it can be incredibly frustrating to deal with. It can also be difficult to know what steps you need to take to get your issue resolved and to prevent further damage. While it's best to prevent windshield cracks in the first place, it's not always possible.
Fortunately, we're here to help. In this article, we'll list the 5 things you must do if your windshield chips while driving.
1. Use Some Tape
Once you notice a crack in your windshield, one of the things that you should do is to cover the chipped or cracked area with scotch tape. This will help to ensure that it stays clean and dry until you get it fixed.
You should be sure to tape the crack and make it extend about 6″ past it to ensure that it's kept more secure. While this won't keep it fully protected, it can help it stay intact until you can get it to a repair shop.
2. Avoid Temperature Changes
If you have a chip in your windshield, it's important that you try to avoid significant changes in temperature. 
You should avoid washing your vehicle while the windshield is chipped or cracked. You should also make sure that you don't use the defrost button in cold weather until your car has warmed up.
3. Don't Cause Extra Stress to Your Vehicle
Another thing that you should do when you have a cracked windshield is to be careful when slamming the doors. Particularly if the crack is very close to the edge of the windshield, slamming your doors could increase the damage and make matters worse.
Similarly, you'll want to be careful when on hilly driveways. Strange twists to your car could cause increased problems with the windshield if it has begun to crack.
4. Know Your Insurance Policy
If your windshield chips while driving, one of the first things that you should do is to take a look at your insurance policy. Some insurance policies have full coverage for glass on your car, so you may not have to pay anything for your repair.
If you don't know if you have auto glass insurance coverage or not, you'll want to contact your insurance company to find out what kind of help you can expect to get.
5. Act Quickly
If you don't want your crack to get worse and want to ensure that it costs as little as possible to fix, then you shouldn't delay your repair. You should talk to a repair company such as Woodchester Auto Glass LTD as soon as possible after noticing a chip or crack in your windshield.
By getting your windshield fixed quickly, you'll prevent small cracks from turning into big ones and can save a lot of money as a result. 
Understanding What to Do if Your Windshield Chips While Driving
If your windshield chips, it's important to have a great game plan for what to do next. Be sure that you follow the steps listed above if you want to resolve your issue quickly while avoiding making matters worse in the process.
Need more helpful automotive tips and ideas? Read through our blog now to find more useful guides.