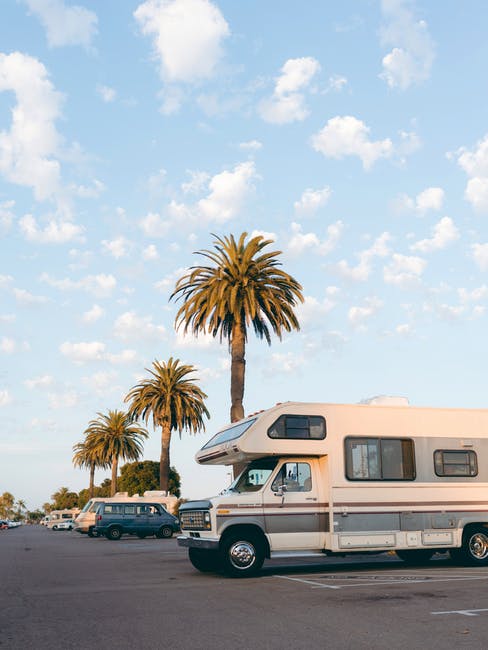 Are you looking to buy an RV but not sure about the various types of RVs available? RV sales are booming, and experts predict that in 2021 there will be a 19.5 percent increase in sales over 2020.
As you look to make your decision, let's walk you through the different types of camper vans. Then you can find what is best for you to hit the open road and travel in comfort.
Two Main Types of Camper Vans
There are two main camper van options including motorhomes and trailers.
Motorhomes do not need to be towed and there are three classes to choose from. For the trailers, you will need to tow, meaning you will need a vehicle with that capacity to tow the trailer.
If you are unsure which style or of the camper van sizes, you can always consider renting a camper van from a place like Cool Camper Rentals.
Class A Motorhomes
These are the biggest out there and can range from 26 to 45 feet long. Class A motorhomes are basically a giant home on wheels. You can get as many bells and whistles as you'd like. 
Some come with over-the-top amenities like a washer, mobile garages, and king-size beds. The Class As are expensive and are also limited to certain areas that can accommodate their size and hook-up requirements.
Class B Motorhomes
Class B motorhomes, on the other hand, can camp about anywhere. They drive and ride more like a van, but also have home-like amenities like a restroom, bed, and small kitchen. You can fit this in your driveway, so you may not have to pay for storage.
There is not as much living space in this class, but it is easy to get in and out of. You can also decide if you want a gas or diesel engine.
Class C Motorhomes
The Class C motorhome is still motorized, so you don't have to pull it. However, it drives more like a truck. You may also be able to pull a small car behind this motorhome.
These are a lot easier to set up than a towable RV, but they do have limited storage. They also ride low, so you will have to be careful of low spots in the road.
Pop-Up Campers
These are the first of the towables. The pop-up camper is very lightweight, so it is very easy to pull by just about any towing vehicle. They are also extremely affordable and will fit at just about any campsite.
There is more set-up to these campers and also there is a lot of time to take it down. The sides are typically soft, so you may feel like you are sleeping beneath a canvas but still enjoying the benefits of a camper.
Travel Trailers
These are larger towables and include a decent amount of exterior and interior storage. The sides are all hard to provide more insulation than a pop-up camper. 
These also have full kitchens and bathrooms. You can leave the camper at a campsite and take your truck exploring on your camping adventure. 
Fifth-Wheels
The fifth-wheel has a ton of space and has more living space than the typical RV. 
These campers can be rather large, so make sure you have the adequate towing capacity with your truck. You will lose a lot of storage space in the bed of your truck because of the hitch mount.
Find the Right Camper for You
These are just a few highlights of the various types of camper vans. Like we mentioned above, you may want to try renting before making your big purchase, so you know you are comfortable with driving, traveling, and what amenities you really want.
Looking for more information on kinds of RVs or anything auto-related? Keep exploring our site.