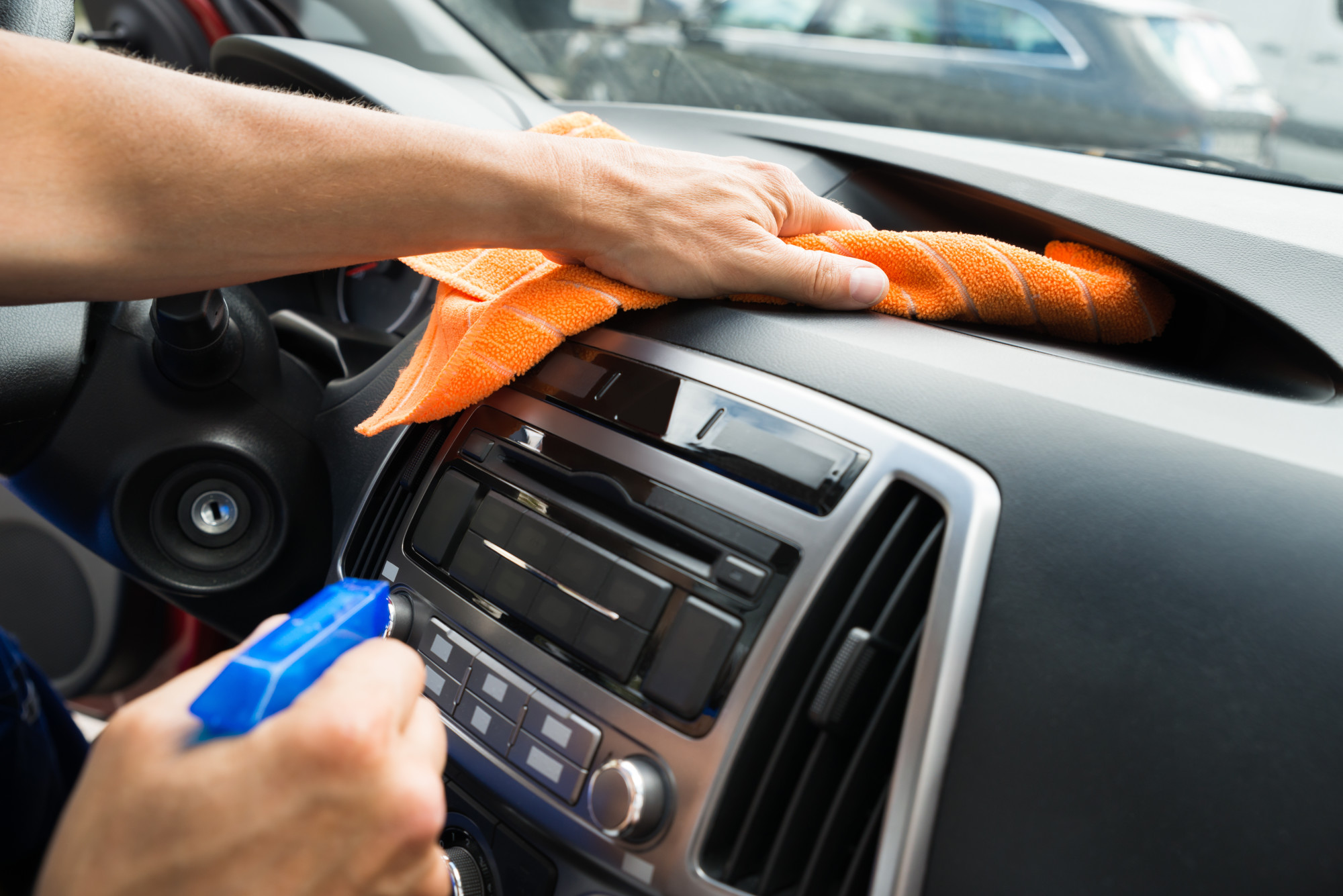 There are 54,000 car detailing businesses in the United States, so there are plenty to choose from. 
But is it worth it to hire one of these professional car detailers instead of just taking your car in for a car wash every once in a while?
Thankfully, we know all of the hidden benefits of hiring professional detailers. So make sure you keep reading to see why you need to get your car detailed!
Improve Resale Value
If you want to sell your car sometime soon, you can get more money for it if you actually take care of it. Whether you're going to sell it to a dealership or online, having a clean car available always brings in more money for you. In some cases, it might even make your sale go faster!
A dealer likes a cleaner car because they know that they won't have to pay as much money to recondition the car. Because of that, they'll have more money to negotiate with you for your final sales. 
Protect Your Clear Coat
One of the best things you can do to protect the clear coat of your car is to get it washed every few weeks. If you don't wash it every few weeks, the dirt and sand on the car will actually tear away at the clear coat.
But you may not always get a chance to wash your car if you have a busy schedule. 
With a car detailer, they can come to wash your car and do even more. They'll help to protect that clear finishing coat so it acts like a layer of skin for your car. If you never wax the car and add moisturizer, it will start to crack and expose your car to even worse problems. 
If you live somewhere where it's humid and hot and your car doesn't have any proper storage from the elements, your car is more prone to being taken advantage of by this buildup of dirt. 
If your clear coat isn't resistant enough, a professional detailer may also suggest claying your car. This is one of the only ways to remove some particles from your car's clear coat, like metallic pieces. 
Correct Scratches
It's impossible to keep your car in perfect condition, so you've likely noticed a few small scratches here and there. If they're really bothering you, first try having your car detailed. 
Some of the scratches aren't perfect, and you can actually remove them with an orbital polisher and some paint polish. A professional technician will know exactly how to get rid of them and make your vehicle look like it just drove off the lot.
Plus, when a detailer washes your car, you are likely to have a gentler car wash, which won't leave any new scratches on your car. Even if going to the car wash is easier, those machines aren't always gentle on your car and can leave you with more problems than when you drove through it. 
Plus, washing the car by hand will also help to preserve the color of the paint job. 
Convenience
With mobile car detailing, you can easily just work from home or your office and have someone detail your car in the meantime. That takes away the issue of having to schedule time out of your day to take your car in and wait around for it to be done. 
You can easily find mobile car detailers by just going on the Internet and searching for "car detailers near me." Make sure that you look for ones that service your city to ensure they will come to you.
However, keep in mind that if you choose a large auto detailing company, their calendar will likely be full. So if you need it cleaned in a certain amount of time, make sure that you book an appointment well in advance. 
Ceramic Coating
A professional detailer will also be able to offer a coating of ceramic. 
While traditional waxes can help protect against the weather and everyday use, they only last for a short time period. Ceramic coating lasts much longer and is also stronger. In fact, some reviews suggest that a ceramic coating can last between three to five years. 
This will help to reduce scratches, chips, and discoloration in your paint job.
Extend Life of Your Interior Car
While the outside of your car is important, you should focus on the interior as well. 
While you can do a quick clean of the inside, a professional detailer will get down into every crack, vacuum out your seats and floors, and even shampoo your seats.
They can get rid of embedded hair, get rid of water stains, and repair leather upholstery. All of this maintenance will help to restore the car, but it will also help the interior last just as long as the outside of the car lasts. 
This makes it more appealing to look at, but it also contributes to the resale factor that we mentioned earlier. 
Learn More About the Benefits of Professional Car Detailers
These are only a few of the benefits of hiring professional car detailers, but there are many more things to consider!
We know that taking care of your car can be stressful and overwhelming, but we're here to help you out.
If you enjoyed this article, make sure that you explore our website to find more articles just like this one.