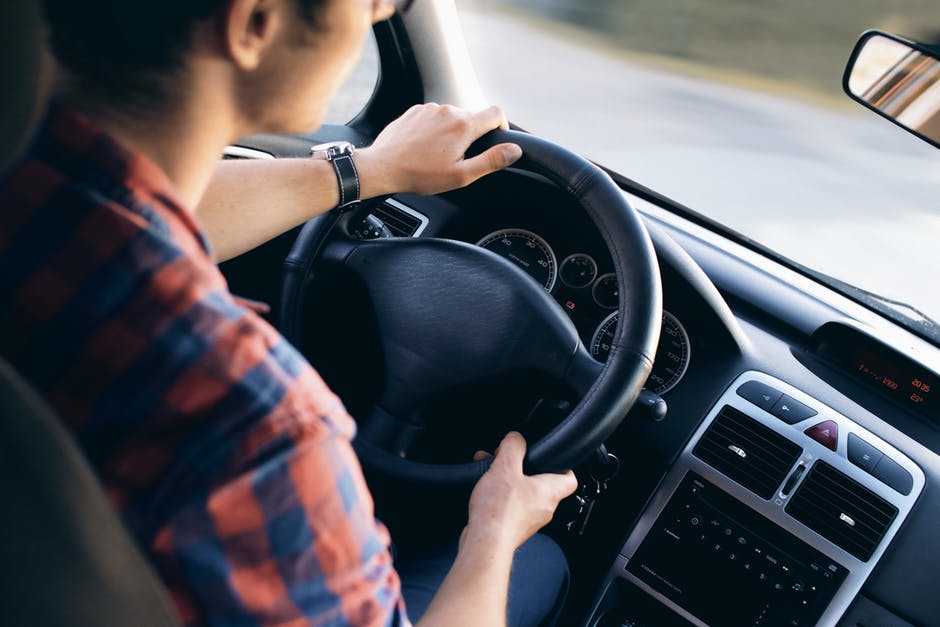 Whether you're looking to pad your income by becoming a part-time Lyft driver or you want to drive for Lyft full-time, there are a few things you need to know about the Lyft driver car requirements before you get started. 
First, you'll need to be at least 21 years old to drive for Lyft. You cannot drive for Lyft without a smartphone, and you must pass a background check to ensure passengers will be safe in your vehicle.
You'll also need to have had a driver's license for a minimum of one year, and submit proof of car insurance. (Usually, rideshare insurance is required.) 
Most cities will require you to have your car professionally inspected — a service that most mechanics offer in larger cities. 
But what's one of the most important things you'll need to start your gig as a Lyft driver? 
The right car for the job. 
In this post, we'll cover the Lyft driver car requirements so you'll understand whether or not your current vehicle allows you to become a Lyft driver. 
The Basic Lyft Driver Car Requirements
First, let's take a look at the basic Lyft qualifications when it comes to your vehicle.
The biggest thing to note is that the car has to be from 2004 or later.
Your car's air conditioning, heat, horn, windows, brakes, steering, suspension, doors, wipers, and seat controls must be in good working order. (These are the kinds of things that the car inspection will cover.)  
Next, take a look at your mirrors. If you notice any cracks on them, or on your windshield or windows, you'll need to get them repaired or replaced before you can work as a Lyft driver. 
Additionally, the car's exhaust system must be in good condition and free from any kind of modifications. 
Your car must have four doors, meaning that any vehicle like a Fiat or an extended-cab truck cannot be used to drive for Lyft. The car also needs to be able to hold between five and eight people, including you as the driver. It must also have seatbelts for every passenger. 
If you have any kind of branding or vehicle wraps on your car, then you won't be allowed to use that car to drive for Lyft. 
Check State Requirements
Here's the thing: Lyft driver car requirements can vary from state to state. 
So, just because your car meets these requirements in one state, it doesn't always mean that you're allowed to drive in another.
If you're planning on moving, or even if you want to pick up a few passengers while you're on a trip, make sure you research the specific requirements within the state.
The Lyft site has a detailed page on their website that allows you to verify whether or not you're OK to drive in another state.
Additional Application Requirements 
In addition to the Lyft car requirements we mentioned above, you'll also need to do a few other things in order to qualify as a Lyft driver. 
Before you can pick up any passengers, you'll need to have your car's interior and exterior professionally cleaned. You'll also meet with another Lyft driver in your area who will serve as a one-time mentor. 
They'll take a look at your car to make sure it's up to par, and then they'll take you on a practice ride. 
Be aware that the background check we mentioned earlier can sometimes take about a month to finish. So, if you're considering becoming a Lyft driver, it's best to get the application started as soon as possible. 
If You Don't Currently Have a Car
It might sound odd at first to think about driving for Lyft if you don't own a car, but believe it or not, there are options. 
Lyft has established partnerships with several car rental companies, including Hertz and Flexdrive. You can rent cars from these companies by the week, and you'll be able to pick up as many passengers as you'd like. 
Just check that you can afford the $250 refundable deposit, and make sure that you understand the price of the rental car itself. Lyft usually does not pay or reimburse you for the costs associated with renting the car.  
However, in a few select cities, you can take part in Lyft's Express Drive partnership with General Motors. This means you can rent a car for free — insurance included — with the expectation that you'll give a specific number of rides each week. 
This is a good option for those who want to see whether or not becoming a Lyft driver is truly the right fit for them. 
Do You Meet the Lyft Driver Car Requirements?
Remember, you have to be 21 years old, a licensed driver, and pass a background check in order to become a Lyft driver. Additionally, your vehicle must meet the Lyft driver car requirements as outlined in this post. 
After your application is completed and approved, you'll be all set to drive!
You can meet new people, work on your own terms, and of course, collect 100% of your tips. 
Looking for a few other ways to make a bit of extra cash? Curious about where you can find an affordable used car in your area that meets the Lyft requirements? Thinking about signing up with other ridesharing platforms? 
Our blog has the advice you need on how to succeed as a professional Lyft driver, plus tips on how to maintain your car so that you can avoid those costly trips to the mechanic. 
Bookmark it today so you don't miss out.