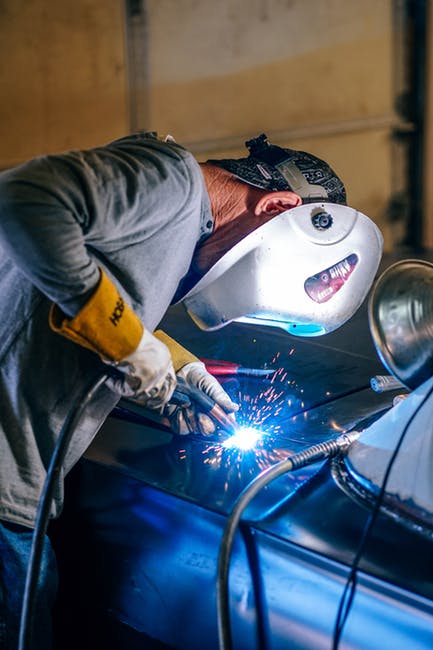 According to statistics from the year 2020, there are over 59,000 auto body shops in the United States. Auto body shops fix major repairs due to collision damage in addition to fixing minor repairs from daily wear and tear. These shops perform routine car maintenance.
So, how does one go about choosing the right auto body shop? Keep reading this guide to learn the six most important factors to consider when choosing auto body shops.
1. Auto Body Services
Before choosing a shop, it is critical to know what auto body services are available. As mentioned previously, some shops specialize in collision damage and may be referred to as collision centers. These centers perform mechanical repairs to restore movement in a vehicle.
However, they may also perform cosmetic touches to restore a car's appearance after an accident.
Other body shops perform routine maintenance, such as tire rotations, oil changes, and checking coolant levels. Every customer should understand the services they need to pick a shop that provides that service.
2. Comparing Body Shop Costs
It is also important to know that body shops differ cost-wise.
Some shops will be more expensive depending on their location or the types of services they provide. Shops also differ in the auto body equipment, such as tools materials, used in their services, which can result in varied costs.
Most companies offer free estimates for their services which is helpful in comparing body shop costs.
Some also have more information or may provide an informative case study, that details repairs, and part assembly. This may further explain why one service is more expensive than another.
3. Insurance
Closely related to costs is insurance.
Certain auto policies ask their customers to use recommended or "approved" mechanics. The insurance company may have a business relationship with a shop, which could promote faster service and longer warranties.
Utilizing a mechanic other than the recommended one might interfere with how much of the repairs are covered.
4. Shop Insurance
It is also important to find an insured auto body shop. Insurance will cover damage that happens to a vehicle, should it happen while in the shop. Insurance also protects maintenance workers and customers, should any injuries occur in the shop during the repair.
5. Word of Mouth
Most customers prefer to look into references and reviews before choosing an auto body shop. Reviews will inform customers of the quality of service they can expect from a particular shop. However, many people prefer to utilize references from people they know and trust, like friends or colleagues.
This may be more helpful for deciphering the quality of a repair or the time frame of a repair.
A reference may also be helpful if it comes from someone with the same make and model vehicle that you are pursuing services for.
6. Make and Model
The last factor one should consider before choosing an auto body shop is whether or not they specialize in specific cars. Some auto shops cater to specific models. This means the chances of them having a specialized part for a vehicle may be higher or lower.
Prioritizing Service and Safety
At the end of the day, choosing amongst available auto body shops is all about the service and safety that you require. Considering these factors is a great way to ensure you're getting the best service.
For more information on cars and car services, check out the rest of our site!