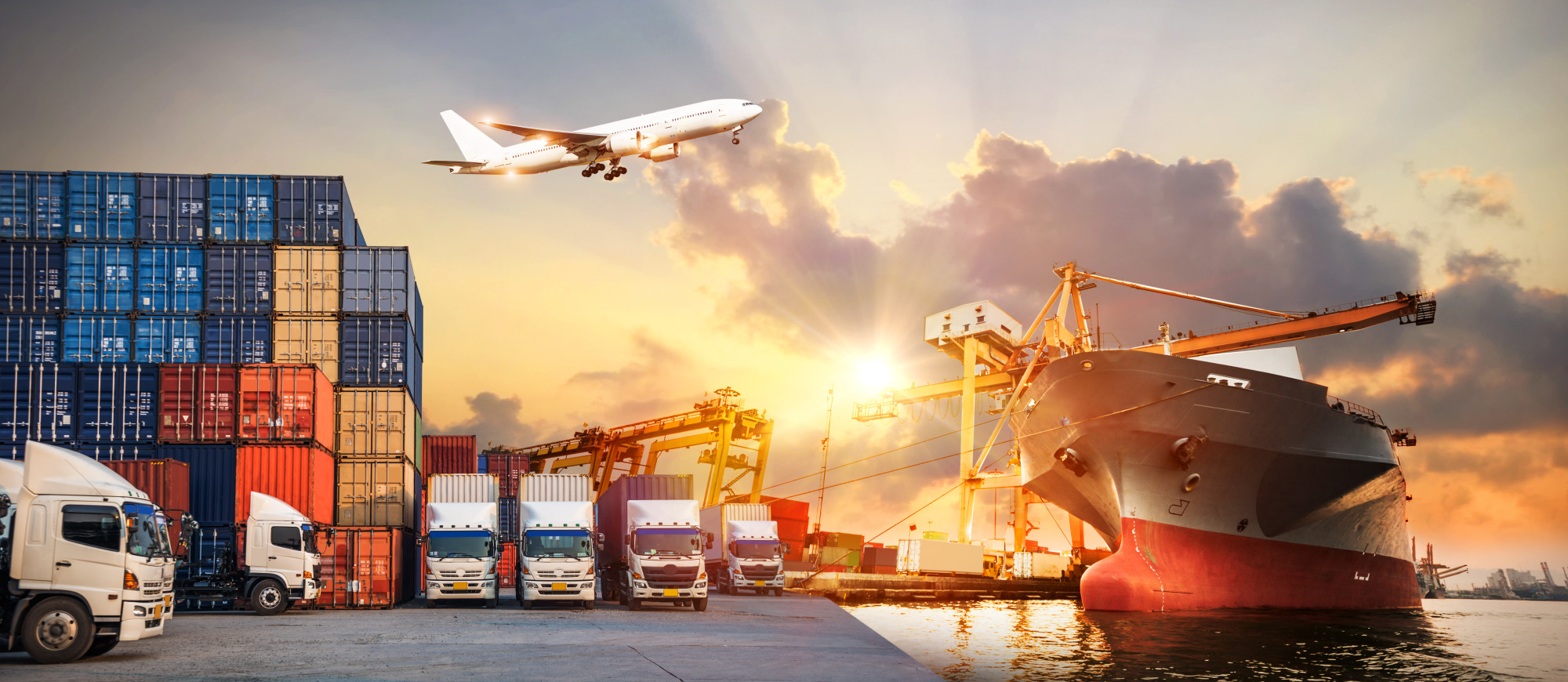 Did you know that the United States Postal Service handles 149 billion parcels of mail each year as a part of the freight forwarding industry? The role of a freight forwarder is vital for getting goods to their destination in a quick and efficient manner.
There are a number of freight forwarding services and freight forwarding companies that assist with getting packages and mail to where they need to go on a daily basis. But what is freight forwarding, and how does it work? Is it the same for an international freight forwarder and a domestic freight forwarder?
Continue reading to learn everything you need to know about freight forwarding and how it works.
What Is Freight Forwarding?
Freight forwarding is the coordination of shipping goods like packages and mail from one place to another. This process gets facilitated through one carrier or multiple carriers depending on the destination. They're also sent by air, sea, train, and ground.
There are a ton of packages and mail that get sent on a daily basis across the globe. Coordination of this process is vital for keeping things organized and efficient. Thankfully, there are rules and regulations that are put in place to make sure that things arrive safely and in a timely manner.
The Principles of Freight Forwarding
Freight forwarding is based on a certain set of principles. They ensure cost-effective and efficient means of getting parcels and packages from one place to another. These principles also ensure that the packages get delivered on time and in good condition. 
Because of these principles, it is vital that a freight forwarder is an expert in logistics. They also need to be knowledgeable and experienced when it comes to tariffs and customs regulations. This is true for the requirements of shipping these goods by air, rail, and sea too.
It is especially important for an international freight forwarder to balance the risks and benefits that come with shipping goods both nationally and internationally using the best methods and technology available, like the best truck weighbridges.
What Is the Role of a Freight Forwarder?
There are a number of important things that a freight forwarder is responsible for in order for goods to get from Point A to Point B safe. Here is a closer look at each of the roles that a freight forwarder plays in the freight forwarding process.
Shipment Tracking
One of the most important roles that come with freight forwarding is the role of shipment tracking. Freight forwarders use the best technology available in order to track shipments.
A transportation management system is a beneficial tool at the disposal of a freight forwarder. It allows them to maintain a transparent view of the shipping process for the goods in question throughout their journey. It is a great way to ensure customer service. It provides peace of mind to the person or business that is shipping the goods as well as the person or business receiving them.
Customs Brokerage
Customs brokerage is another important role that comes with freight forwarding. Customs brokerage requires a special license in order to handle the process. The customs brokerage license makes freight forwarders the only people that are qualified to manage and submit the necessary documentation.
This documentation is important. It is required for the importation and exportation of goods on an international basis. A customs brokerage license is an essential thing to have for any and all international freight forwarders.
Warehousing
Another aspect of freight forwarding that is vital to the process is warehousing. There are some freight forwarding services that have their own warehouses available at different harbors. These warehouses allow them to store goods when needed.
The majority of freight forwarding companies do not have their own warehouses. In cases like that, it is the job of the freight forwarder to secure and arrange the storage of the goods at a warehouse that is locally owned at the harbor.
Negotiating
A great freight forwarder is a great negotiator. Negotiating is a massive part of the role of a freight forwarder because they're the primary point of contact with shipping carriers. Freight forwarders are responsible for negotiating cost-effective shipping rates for their goods.
It is important for the freight forwarder to appeal to the interests of the carrier in order to secure the best shipping rate possible. The credit, tonnage, and time flexibility of the goods you need to ship are things that the carrier will be interested in.
Cargo Space Scheduling
One of the most obvious parts of a freight forwarder's job is the coordination involved with shipping goods. This ties into the scheduling of shipping and the importance of logistics. In order to ship goods efficiently, thoughtful planning is needed. 
These logistics skills are the best way to ensure timely shipping. It helps by weighing the pros and cons of the different forms of shipping available.
Freight Consolidation
There will be times when the goods that a freight forwarder is shipping won't all fit into one container. A great freight forwarder will use their skills to consolidate the shipping container with another person's goods. This ensures the cheapest shipping rate while getting everything to its destination safely.
Consolidating the shipping container makes shipping cheaper. It consolidates the shipping costs across all of the people that are shipping their goods. It makes using the freight forwarding service and the shipping container cost-effective.
Cargo Insurance
One of the most underrated things that a freight forwarder provides when shipping goods is cargo insurance. This insurance covers your goods should anything happen to them during the shipping process. Whether your goods are lost, stolen, or damaged you'll be reimbursed for them.
Make Freight Forwarding Work for You
Freight forwarding is a vital part of running a successful business. This is especially true if you're selling and shipping large quantities of goods. A freight forwarder ensures that those goods are insured and that they arrive at their destination on time and intact.
They also negotiate the best shipping rate on your behalf. If need be they'll consolidate your goods with the goods of other companies into the same shipping container.
For more helpful and informative articles on a wide range of topics, be sure to explore more of our website!