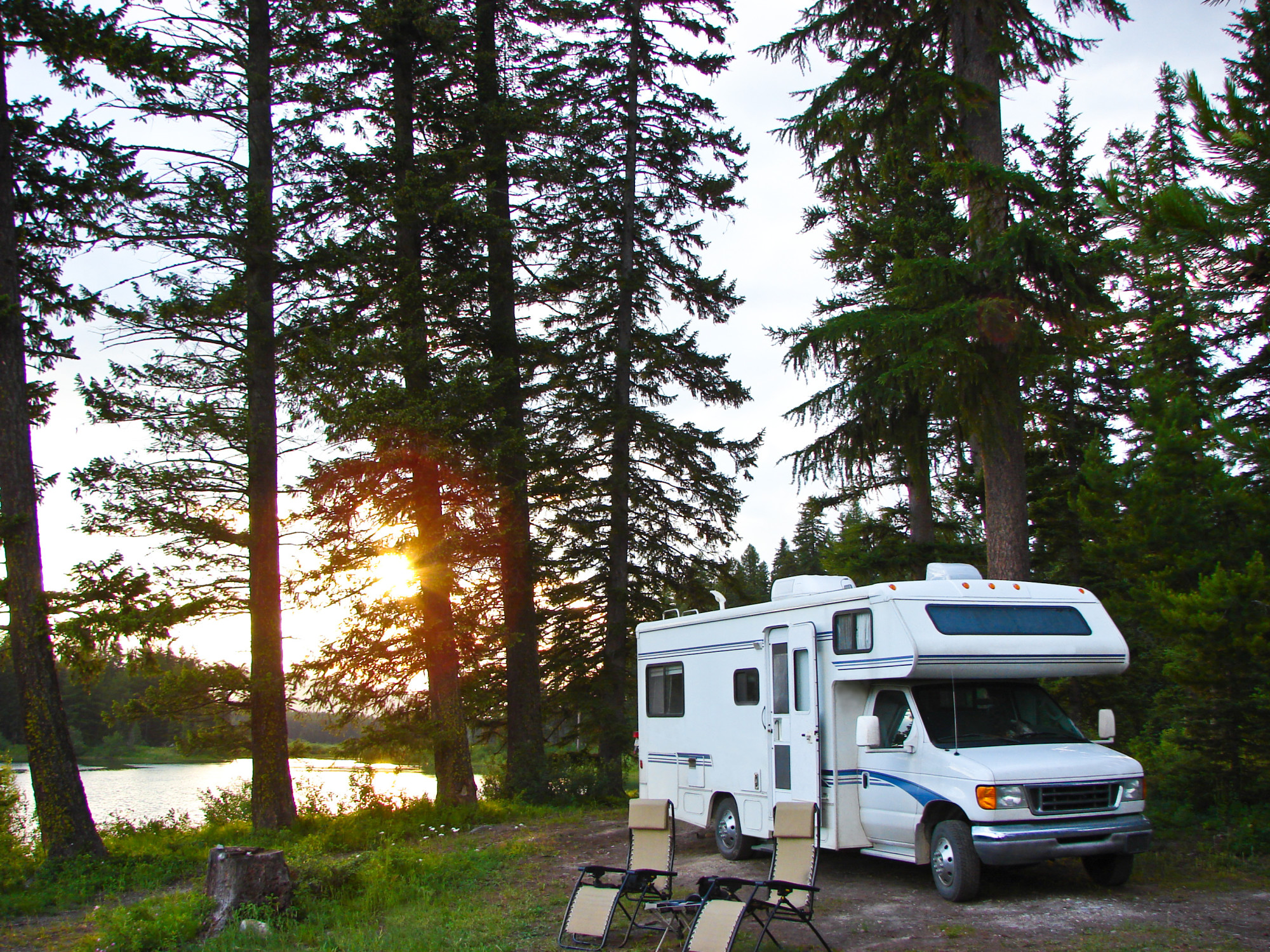 Making the choice to live in an RV full-time is a big decision and it's one that more than 1 million Americans have already made! And for good reason: you can travel as often as you want and experience new sights in ways that vacationing just doesn't allow.
But before you can hit the road, you need to choose the perfect RV to become your house on wheels.
If you're like most, buying an RV to live in can seem confusing, overwhelming, and time-consuming. But as long as you take your time and consider these key things before you start looking at models, you'll be in great shape.
Think About Your Budget
Before you start looking at different types of RVs, think about how much you're willing to spend on your new home on wheels. RVs can cost anywhere from $5,000 to $500,000, so finding one at your preferred price point is possible.
Look at how much you have saved up and, if you're planning to get a loan to buy an RV to live in, start getting quotes from different lenders.
Compare the interest rates they offer, the loan terms, and the amount they're willing to give you for your new RV. Then, start looking at different models that fit what you can afford.
Remember, always stick to your budget. Buying an RV that costs significantly more means you may not have enough money each month to pay for campgrounds and activities in each new backyard.
Understand Your Options
The most important thing to remember is that RV stands for recreation vehicle. That means their primary function is to help people enjoy short camping excursions, not to provide a permanent home on the road.
That doesn't mean they can't function as a house on wheels for many years. You just need to choose the right type of RV for your needs and your living style. There are four main classes of RV that you'll need to choose from, and each offers unique benefits.
Class A
Class A motorhomes are bus-like RVs. They have very tall bodies and can be as long as 45 feet.
Most have large living areas, slides to expand the living space, and tons of storage. As such, they're incredibly spacious and offer the most luxury of any RV type. If you're traveling with kids or pets, these rigs are a great option.
However, they can be hard to maneuver down narrow roads, and getting them serviced can be difficult when you're away from your home RV dealership.
Class B
Class B motorhomes are essentially campervans outfitted with the bare essentials you need to travel comfortably. They're small with most vans coming in at 25 feet in length, making them perfect for more urban campers and those who want to use the RV as their primary vehicle.
They're easy to drive and, since they're so small, can fit in just about every campground without a problem.
Class C
Class C motorhomes are built on a truck chassis with a bunk area over the cab and the living quarters in the space behind. These motorhomes range in size from as little as 23 feet to well over 40 feet.
Since they're on a truck chassis, they're often shorter in height than Class A motorhomes, making them easier to drive in cities and on back-country roads. Like Class A motorhomes, they often have slides to expand living space and offer tons of storage, making them ideal for small families.
Towables
Towable RVs don't drive themselves, so they're best for people who already have a large truck or those that are willing to buy one before they hit the road. Some towables are incredibly basic, acting as little more than a hard-shell tent. Others can be just as luxurious as the nicest Class A motorhome.
The main benefit of towables is that you'll only have one engine to maintain: your truck. Since they don't drive themselves and you're not having to pay for the cost of an engine, towables can be much cheaper than motorhomes.
But since you have to hitch up anytime you want to hit the road, they're typically best for those looking for an RV for permanent living in one location and those that travel slowly.
Consider Your Traveling Style
Before you settle on an RV, think about the way you want to travel. For example, if you plan on finding free campsites or want to boondock in the woods, you'll need a rig best suited to those types of activities.
That means choosing an RV with a generator or solar setup, large water and holding tanks, and a refrigerator that can run off of both electricity and propane.
If you plan on staying in campgrounds with full hookups, look for RVs that offer the types of amenities you want. That might mean having hookups for a washer and drier, a larger kitchen, or a large living room with an entertainment center.
If you're not sure what your traveling style will be like, that's okay. Just try to choose the RV that feels most like home to you. As you start living on the road, you can always make changes to the RV to better suit your purposes.
Buying an RV to Live in Means Living an Adventure
Buying an RV to live in is the best way to see the country and to experience new things. Just make sure you choose an RV that works for your needs, your lifestyle, and your budget.
As long as you take your time, look at different makes, models, and years, and think about what you truly need in your home on wheels, you'll be able to find an RV that works for you.
Once you're in your new or new-to-you RV, you'll need to start mapping out your journey and creating a plan to make living on the road sustainable. Check out our latest posts for more tips to help you make the transition from stationary dweller to full-time traveler with ease.