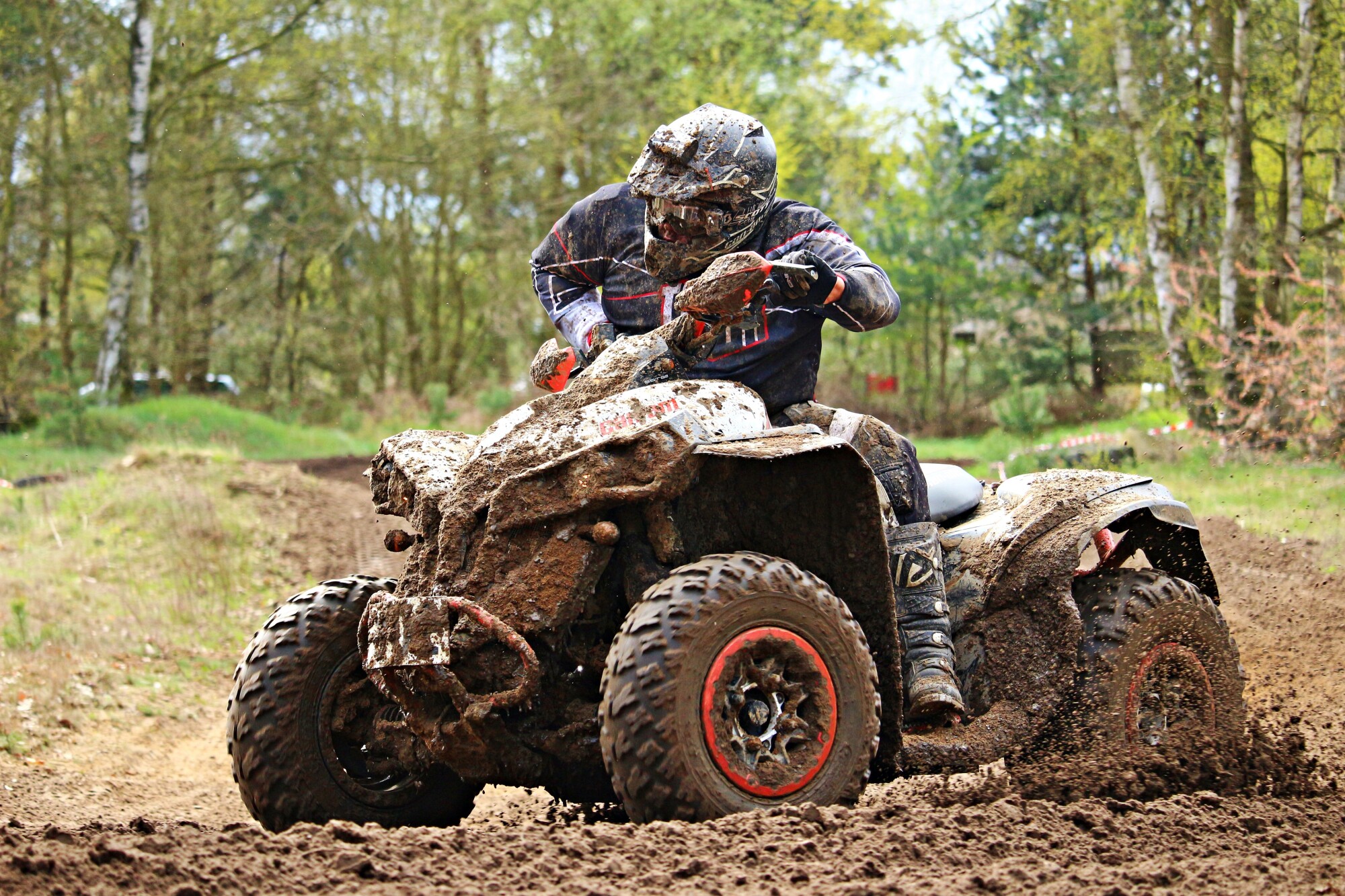 In the past few years, the ATV market grew to over 89 billion dollars. ATV motorcycles, also known as Quads, are not only fun for farm chores and ranch work, but it's great for offroad experiences.
There are a plethora of choices when it comes to choosing a great beginner ATV motorcycle. This short guide will give you the top 5 choices in choosing the right ATV motorcycle for you.
2021 Yamaha Kodiak 700
The Yamaha Kodiak 700, starting at $7,300, possesses a 686cc engine, similar to the Yamaha Raptor 700R. The Kodiak contains all-wheel engine braking and a manual two-wheel to four-wheel drive switch.
The front and rear of the vehicle contain a double-wishbone suspension system. With hydraulic and multidisk brakes, the Yamaha Kodiak can tow up to 1,300 pounds.
Suzuki King Quad 750
The King Quad 750 contains a v-twin four-stroke engine. This body possesses a solid and edgy dynamic styling, great for any beginner. Suzuki has refined the transmission and engine specs for quick acceleration.
A great feature for beginners is its smooth and efficient braking system. It also contains increased durability. Suzuki reinforces its frame to further add to this durability. This frame can give riders great towing ability, up to 600kg.
Can-Am Renegade
The Can-Am Renegade is the best bang for your buck. This is a great option for riders looking to getting into the world of mudding. This vehicle is snorkeled with performance tires and substantial power.
It has 30-inch Gorilla Axle Silverback tires for durability. It also contains 14-inch bead locks that match the frame. The snorkeled CVT and engine intake are pulled up to the gauge pod.
Yamaha Kodiak 450
The Yamaha Kodiak 450 is a mid-size ATV with the ability to take on any trail with electric power steering. This ATV Motorcycle contains a fuel-injected 421cc engine and compact, nimble chassis for easy maneuverability. You customize your Quad with an array of Yamaha ATV Parts.
The roomy riding position allows riders of all sizes to comfortably fit onto the vehicle while riding. The exclusive Ultra-Matic transmission, the industry's most durable CVT, provides consistent all-wheel engine braking. The on-command 4-wheel drive system, at the push of a button, allows you to switch from 2-Wheel drive to 4-wheel drive.
Honda Fourtrax Foreman Rubicon
Many major outlets overlook the Honda Fourtrax Foreman Rubican, one of the best on the trail. The model starts at $8,700 with participating Honda Powersport sellers. Among the Quads, this model posseses a dual clutch transmission with a 518cc single-cylinder motor.
Unlike other models, the Honda Fourtrax does not utilize the CVT belt. Riders can either ride with an automatic setup or manual switch gears. It can also allow you to ride in a low or high range setting.
ATV Morotcycles
Whether you're a novice or an expert rider, these selections are some of the best on the market. These starter vehicles are great for anyone diving into mudding or cruising around the forest near your camping site.
If you're ever stuck or in an emergency, these starter vehicles can help navigate you to safety. But once you're ready, theses Quads can liven up your off-roading experience.
Follow our blog for more information on ATV motorcycles and other high-end vehicles!