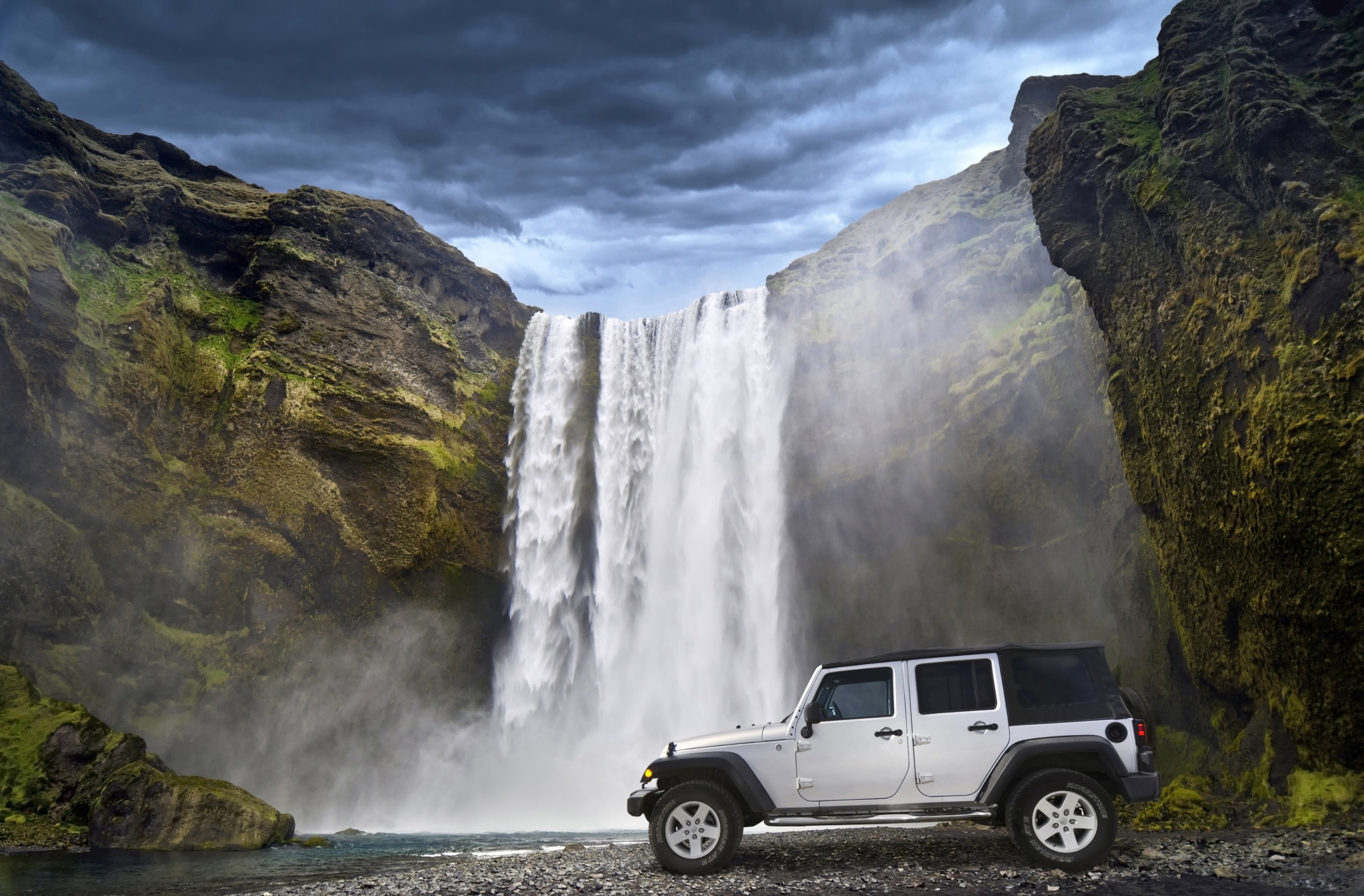 What started as a single-model World War II military vehicle, the Jeep brand has continuously evolved and expanded ever since the first civilian Jeep was produced in 1945. And though there are now a variety of Jeep models available, the spirit of adventure remains strong across the entire brand.
That said, with all the options now available, it can be tough to know which one is right for you. Every Jeep is built with off-road capability in mind, but each model has a unique design and set of features.
To learn everything you need to know about the various types of Jeeps to determine which suits you best, just keep reading!
Jeep Wrangler
First up is the iconic Jeep Wrangler, the model closest to the original CJ (civilian Jeep) line. Those looking for the ultimate off-road vehicle need look no further than the Wrangler.
It comes in 2 and 4-door models, automatic and manual transmission options, and 14 different models to suit any personality and style. The base price of the Wrangler is $29,000.
Jeep Gladiator
Newest in the Jeep design line-up is the Jeep Gladiator, a Wrangler-based midsize pickup truck. The Gladiator comes with two engine options, a 3.6-liter V6 or a 3.0-liter V6, the former of which comes with the option of manual transmission.
There are 10 different trim varieties for the Gladiator, ranging in price and number of luxury features. The base model Gladiator comes in at $34,000.
Jeep Wagoneer
Created with luxury in mind, the Wagoneer comes with the highest price tag, at just under $60,000 for the base model. If you're not concerned with your Jeep cost, you can ride in style in one of the Wagoneer's seven models.
This Jeep design comes with automatic transmission only and two different engine options: 5.7-liter V8 and 6.4-liter V8.
Jeep Cherokee
Like the Jeep Wrangler, the Cherokee is considered a classic design and thus is the best Jeep option for those looking for the true Jeep experience with a bit more interior space. This compact crossover is available with automatic transmission only and comes in 9 different models, with the base model set at a little over $27,000.
It has three different engine options: 2.4-liter, 3.2-liter V6, and 2.0-liter and can be found in either FWD or 4WD.
Jeep Compass
Though the Compass is a new Jeep compared the Cherokee, it offers many of the same features and a similar look. Think of it is a mini Cherokee, with an almost identical exterior and slightly smaller interior.
The Compass comes in either FWD or 4WD but has just one engine option, a 2.4-liter inline-four. The smaller size also comes with a lower price, with the base model's price coming in under $25,000.
Jeep Renegade
One of the newer Jeep models, the Renegade is also among the most popular. It might be the smallest in the line-up, but it's far from devoid of features and options. There are 9 different Renegade models, the base model being the most affordable Jeep of all at just $23,000.
This Jeep is the only model manufactured outside of North America. It comes in FWD and 4WD, automatic transmission only. If you're looking for more information about the Renegade, take a look at kingcottonchrysler.com, as this is nowhere near an exhaustive list of features.
Are One of These Jeep Models Right for You?
As you can see, there's a Jeep for everyone! Whether you're looking for something compact or spacious, to drive around town or blaze your own trail, one of these Jeep models can provide what you need.
In need of more information and advice for choosing the perfect car for you? Take a look at our blog!