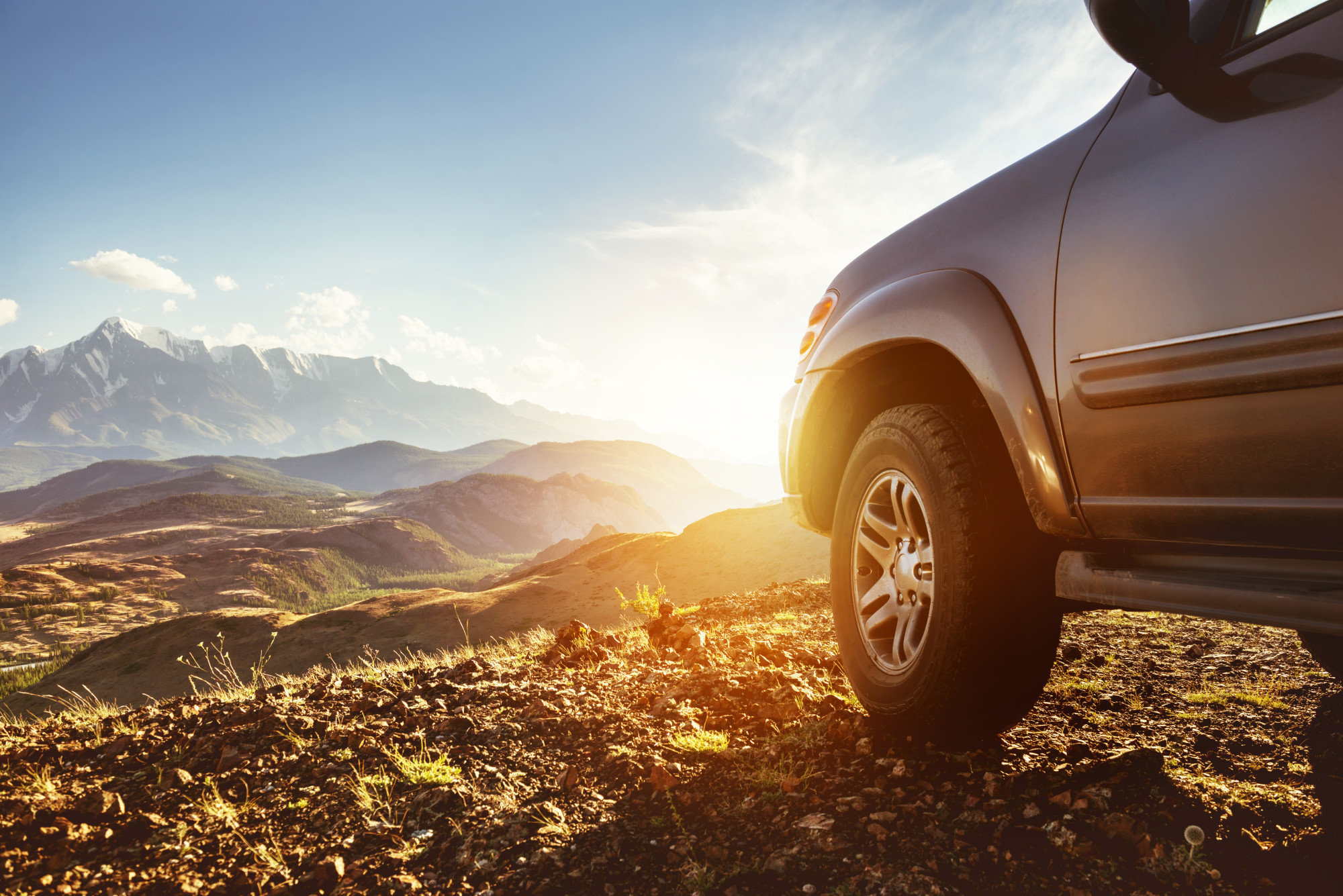 Do you enjoy adventure, the outdoors, and the great open road? Well then, you'll absolutely love overlanding.
This pastime has exploded in popularity in recent years. 22,000 people attended 2019's Overland Expo event. Clearly, people have got the hots for high-intensity automotive escapades.
This fast-growing pastime is the realm of gearheads and adventure junkies.
Here's what to expect: it's just you, a 4WD vehicle, and an indefinite period of time fending for yourself in the wilderness. Sound good?
Well, first thing's first, you need to learn more about adventure cars.
Overlanding with an inadequate vehicle is a recipe for disaster. Remember, this is about self-sufficiency and survival. You need an all-terrain car/truck that'll get you in and out of sticky situations.
Unsure what makes a quality adventure car? Allow us to enlighten you.
Read on for 7 essential adventure car features.
1. Appropriate All-Terrain Tires
Adventure calls for big, bullish tires.
Imagine trying to head off-road in your day to day, compact car. It just wouldn't work.
Ordinary vehicles are designed for roads alone. Their tires aren't designed for the rigors of off-roading. They lack the traction required to grip the surface.
Alas, sticking to the highway doesn't exactly scream 'outdoor adventure'.
By contrast, all-terrain tires are designed with this purpose in mind. You enjoy the immeasurable benefits of sufficient tread and newfound traction. Suddenly, the outdoor world is your oyster.
You can take on sand, mud, snow, rocky land and so on.
2. Sufficient Clearance
You can't just slap some all-terrain tires on a compact car and expect it to perform like an adventure vehicle.
That's like strapping on a pro-football player's boots and expecting to score touchdowns like Jerry Rice. It isn't going to happen.
The next feature to look for is clearance.
Off-roading is full of obstacles. If you can't go around them, then you've got to go over them. And if that isn't possible, then you have to turn back.
Think about angles too.
You don't want your front bumper connecting with an obstacle. Likewise, you don't want your rear bumper connecting with the obstacle on the way over it. Both are quick ways to get stuck.
Instead, you need sufficient space between the vehicle chassis and the bottom of the tires. Those angles are what really enables you to get over (and back down from) large obstacles with ease.
3. Proper Articulation
Let's get back to traction talk.
As a rule of thumb for off-roading, the more traction you can get, the better.
Enter the world of articulation. This key feature of adventure vehicles goes hand in hand with traction.
Articulation describes the extent of a wheel's vertical movement, relative to the wheel opposite. More articulation means your wheels can rise and fall further (while the chassis remains on a relatively even keel).
Imagine driving over incredibly rocky, uneven terrain. An ordinary car with bog-standard (and inadequate) articulation won't be able to handle it.
Now, it would struggle for different reasons. A major hindrance, though, would be its inability to have all 4 wheels on the ground at all times. That amounts to less traction and more chance of getting stuck.
4. Steel Bumpers
Bumpers are an important component of any vehicle.
They protect the car from serious damage in minor collisions. That's good news for the grill, the hood, the fuel systems, exhaust pipes and so on.
Scrapes, bumps and any other accidents become less serious as a result.
As you'd expect, adventures cars inevitably suffer greater beatings than standard vehicles. This is a rough and ready world of off-road driving. Any number of accidents could befall them.
Having a bullish steel bumper attached to the front will avert serious collisions. Steel is a strong, durable material that won't falter in your time of need.
Looking for a new off-road car for upcoming adventures? This dealership may be able to help.
5. Roof Racks
Remember, self-sufficiency is at the core of the sport.
You need to be prepared for anything on your adventure. There's nobody else to help you. It's literally just you and the wilderness.
That means everything from food and fluid to shelter and protection is your responsibility.
Most vehicles won't have sufficient space inside to cater for a lengthy expedition. That's where external storage comes in handy.
Having a well-fitted and strong roof-rack can make a difference. It means you can strap any oversized, bulky items atop the car itself. It's a simple and essential feature for any trip.
6. Spotlights
You won't necessarily be doing all your driving in the daytime.
Driving in the dark always requires greater concentration. Driving off-road in the dark comes with a whole host of its own challenges. This isn't a time for weak and paltry headlights.
You never know what's in your path. Being able to see the obstacles is, of course, pivotal to navigating them.
That's where a set of spotlights on the car can help. They add an extra boost to your headlights, providing additional visibility.
7. Recovery Equipment
Overlanding is unpredictable.
Off-roading can test the capabilities of any vehicle in given conditions.
Alone in the wilderness, it's important to be able to get out of sticky situations. That's why having recovery equipment attached to, or packed inside, the adventure car is essential.
Tow hooks/loops, winches, straps, and recovery boards can all be put to use. They may also be required if you encounter another vehicle that's in trouble.
You can do what you can to help them out.
Final Thoughts on Adventure Cars
There you have it: 7 essential features to look for on adventures cars.
Overlanding has become a popular pastime in recent years. The automotive and outdoor worlds have combined to create a high-intensity, intrepid sport.
It's of pivotal importance to have a quality adventure car that's up to the task.
Off-road driving can pose certain challenges. Off-roading for significant periods of time is sure to expose you to them! Having the capabilities to navigate the trials ahead will ensure you enjoy a smooth-running adventure.
Hopefully, we've highlighted the vehicle features that'll help you do it.
Want more articles like this one? Search 'off-road' to see some epic adventure muscle cars.