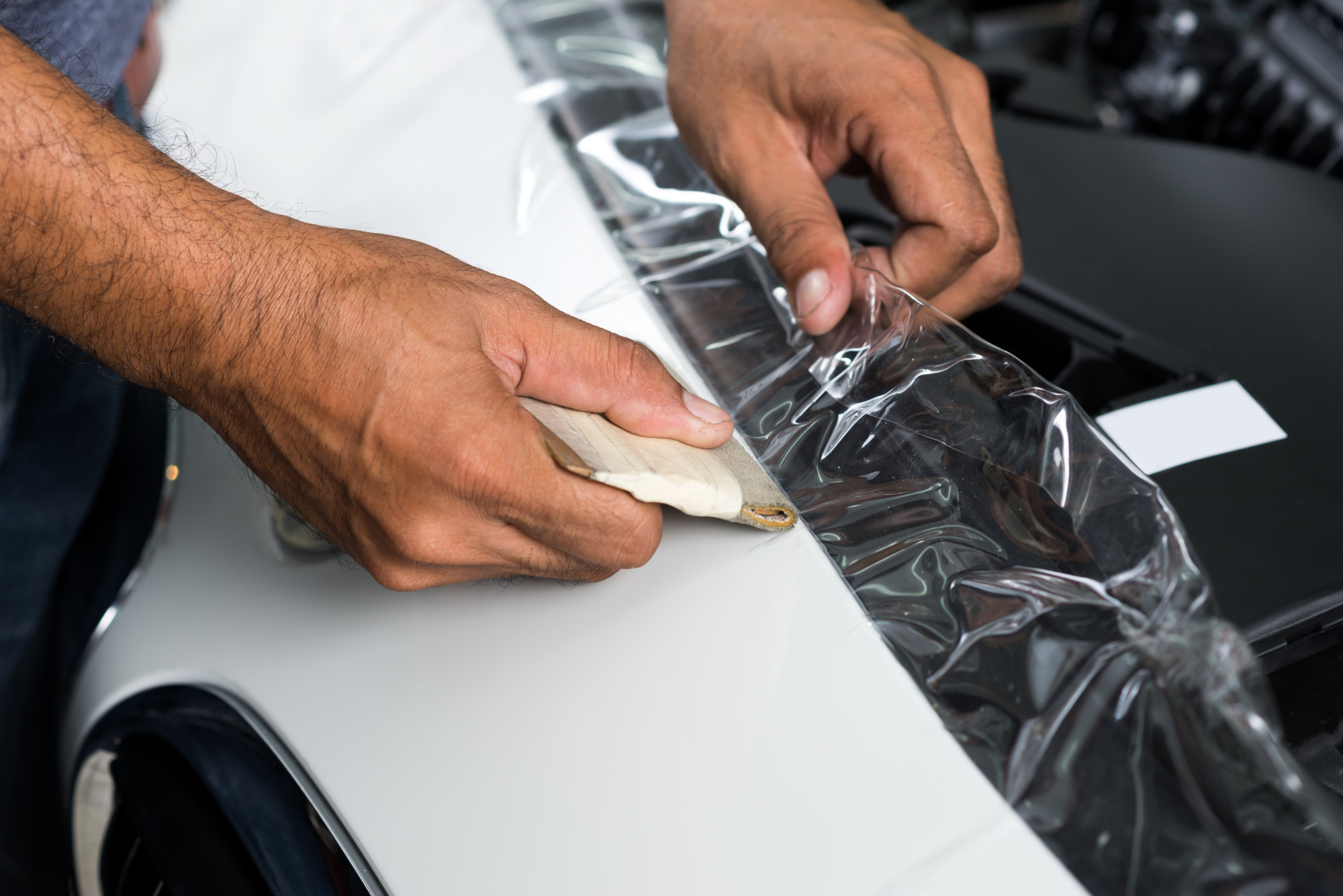 Did you know people keep their car for over 12 years? If you want to learn about why you should consider vehicle paint protection, we can help.
In this guide, we'll go over the benefits of a vehicle paint job.
Want to learn more? Keep reading.
1. Lengthen the Lifespan of the Paint Job
A paint job on a vehicle can add or take away from the value, so you should take care of it. If you don't, you might need to get it redone. A lot of people don't think about protecting their vehicle's paint job.
Protect your vehicle with paint protection film. It's an invisible film that gets put on various areas of your car, like the doors or hood.
The film will protect against scratches and chips which happen during regular use. The film has UV filtering properties that prevent paint from discoloring or fading.
Paint has a long life if you maintain it. Add a protective car film to keep it looking new.
Depending on your area, you might need to prioritize paint protection. Learn more about why Florida drivers need vehicle paint protection films.
2. Your Vehicle Will Appear Cleaner
A new vehicle will appear fresh and shiny. Your car will look luxurious and clean, no matter the model.
Over time, the shine of the vehicle can fade. You will need to wash your car often and wax it to bring out the shine. Yet a lot of car paint protection films will repel grime, dust, and dirt.
If the dirt sticks to the film, you can wipe it away quickly. You don't need to complete a full wash and will have less maintenance work. If the film gets dirty, the paint below will remain in good condition.
3. Protect Your Vehicle Against Scratches
A protective film will keep the paint from getting chips, dings, or scratches.
These kinds of things are cosmetic problems but can lead to structural or significant issues. The imperfections will end up affecting the structure of your vehicle.
Cars get made from metal but rust if left out in the rain. The rust will weaken the metal, and you'll end up with serious problems. If your car has these imperfections, the issues could worsen.
A protective film will help to prevent these minor imperfections. It will work against rocks, winter salt, or debris.
4. Protect the Resale Value
Resale value's something car owners need to consider. Do you plan to keep the car until it no longer functions, or would you like to sell it beforehand?
When your car begins to age, the amount of money it's worth will decrease. Different factors will determine the value. You can slow the decrease in value.
Keep the condition of your vehicle in good shape. You will maintain the resale value. Use a car paint protection film. Car buyers want to find an excellent-looking vehicle, even if it's used.
Make an excellent impression by using a paint protection film.
5. Save Money
A protective film will protect your investment. Redoing or repairing a paint job isn't something people want to cover. You'll also need to figure out what you'll do without your vehicle for a few days.
Get paint film protection. You will be investing upfront but at a much lesser cost compared to redoing the paint job.
6. Straightforward Process to Remove and Replace
The protective film can last up to a decade before beginning to wear down. You will need to have the film replaced or touched up.
The semi-permanent protection will protect your vehicle from daily driving hazards.
Also, the film will come off easily, so a new set can get put on. It won't damage the paint when removing it. You can replace it whenever you want. The paint job will appear new and glossy.
7. Choose This Low-Maintenance Option
A protective film is a low-maintenance job. It will keep your vehicle clean like the rest of your car. Also, you can limit the amount of damage your vehicle experiences from detergents or harsh chemicals.
A protective film will have self-cleaning properties. Use a clean towel to wipe your vehicle clean. When you wash your vehicle less, you won't add as much wear and tear to the paint.
8. Choose a Customizable Coverage
Another main advantage of the protective film is that you can customize them according to your driving habits.
You can get a film to fit your specific needs. A protective paint film will get custom-sized and cut to protect your particular car model.
Do you want to protect the whole front end or only the bumper? Choose a protective film that suits your needs.
Hire a Reputable Technician
Do you drive your vehicle daily or for special occasions? No matter the reason you use it, try to protect your investment.
A paint protection film will make a difference in adding longevity to the paint job. You can prevent it from looking ruined, scratched, or faded.
Make sure you ask around for a recommendation. Hire a technician who has experience doing the paint protection film installation.
Consider Investing in Vehicle Paint Protection Films
We hope this guide on the benefits of a vehicle paint protection film on your vehicle was helpful.
You can protect your vehicle from getting scratched by grime, dust, or dirt. You can also help maintain the value of your car.
Are you looking for more auto tips? Check out our resources on the blog.