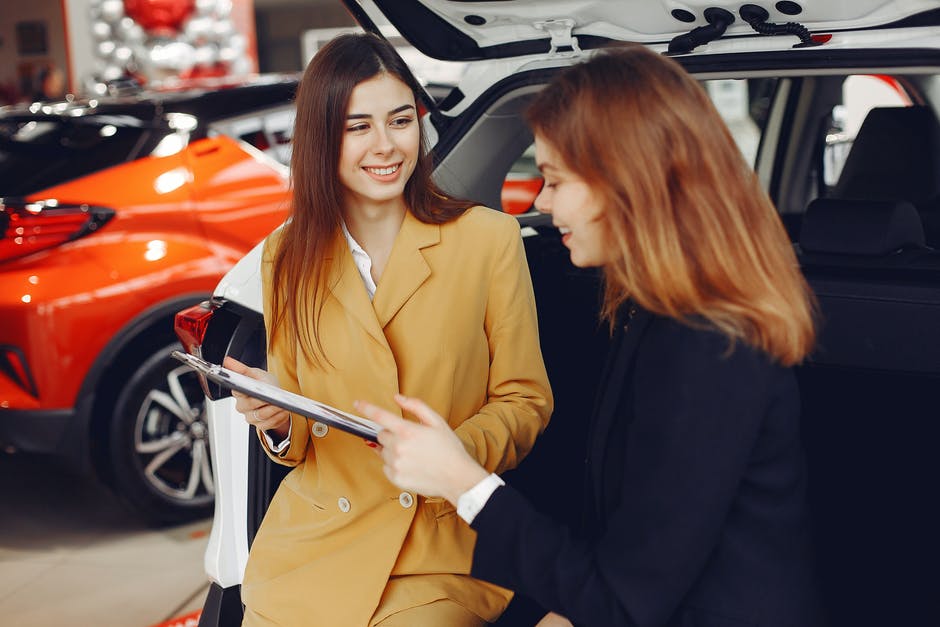 White-collar workers who haven't lost income during the pandemic are buying brand new cars in a frenzy. They've driven up the average cost for a new car to $40,000 for the first time in history. It's shutting other consumers out of the market  — a first time car buyer needs to be careful in this climate. 
Of course, the cost hike is not only due to consumers. Many manufacturers have had production difficulties during this COVID-19 mess. The odd trend here is that white-collar consumers are showing a preference for expensive models over affordable ones. 
If you're working from home and flush with cash, check out this first time car buyer checklist before signing anything.
1. Set a Budget
Before investing in car ownership, take stock of your monthly income and expenses. What amount of monthly payment would still allow you to live comfortably? Ideally, this figure would be under 20% of your monthly income.
Car insurance for a car with a lien can also be expensive. Car buyers who own their homes may be able to bundle their home and auto insurance for additional savings.  
2. Find a Loan
The loan programs offered at dealerships are not always the best deal. Instead, shop around at credit unions and banks to get pre-approved for a loan with the lowest interest rate you can find.
Coming in with a loan changes your status from monthly payment buyer to cash buyer because the bank pays for the car. This holds more weight in negotiation at the dealership.
3. Decide on a Few Models
Japanese cars, like Toyota and Honda, earn top marks in reliability year after year. Other brands tend to have significant problems that add to yearly vehicle ownership maintenance costs and may bottom out your budget. Make sure to research different makes and models before heading out to the car lot. 
4. Know the Fair Market Price
The fair market value is an assessment of a car's worth. Both Kelley Blue Book and the National Automobile Dealers Association are well-known resources to research this figure. Once armed with this knowledge, you will be able to identify high markups on the lot.   
5. Avoid Urgency
Ideally, a first time car buyer is not at a dealership out of urgency when their former form of transportation fails. Salesmen can sniff out this urgency from a mile away and use it as leverage at the negotiation table. 
Instead, try to buy a car in the low season between October and December, before the brand new Christmas models roll out.
6. Shop Around
The first dealership you visit should not be when you purchase a car. It's better to visit a few, making notes about what is offered at each one. Then, return to each dealership with more ammo for negotiation. 
First Time Car Buyer Research
A first time car buyer should set aside a considerable amount of time for research and preparation before purchasing a car. Once at the dealership, negotiation can be a little intimidating. Make sure to come prepared with a folder of information you've compiled. 
To do more research before buying your first car, take a second to browse our page.