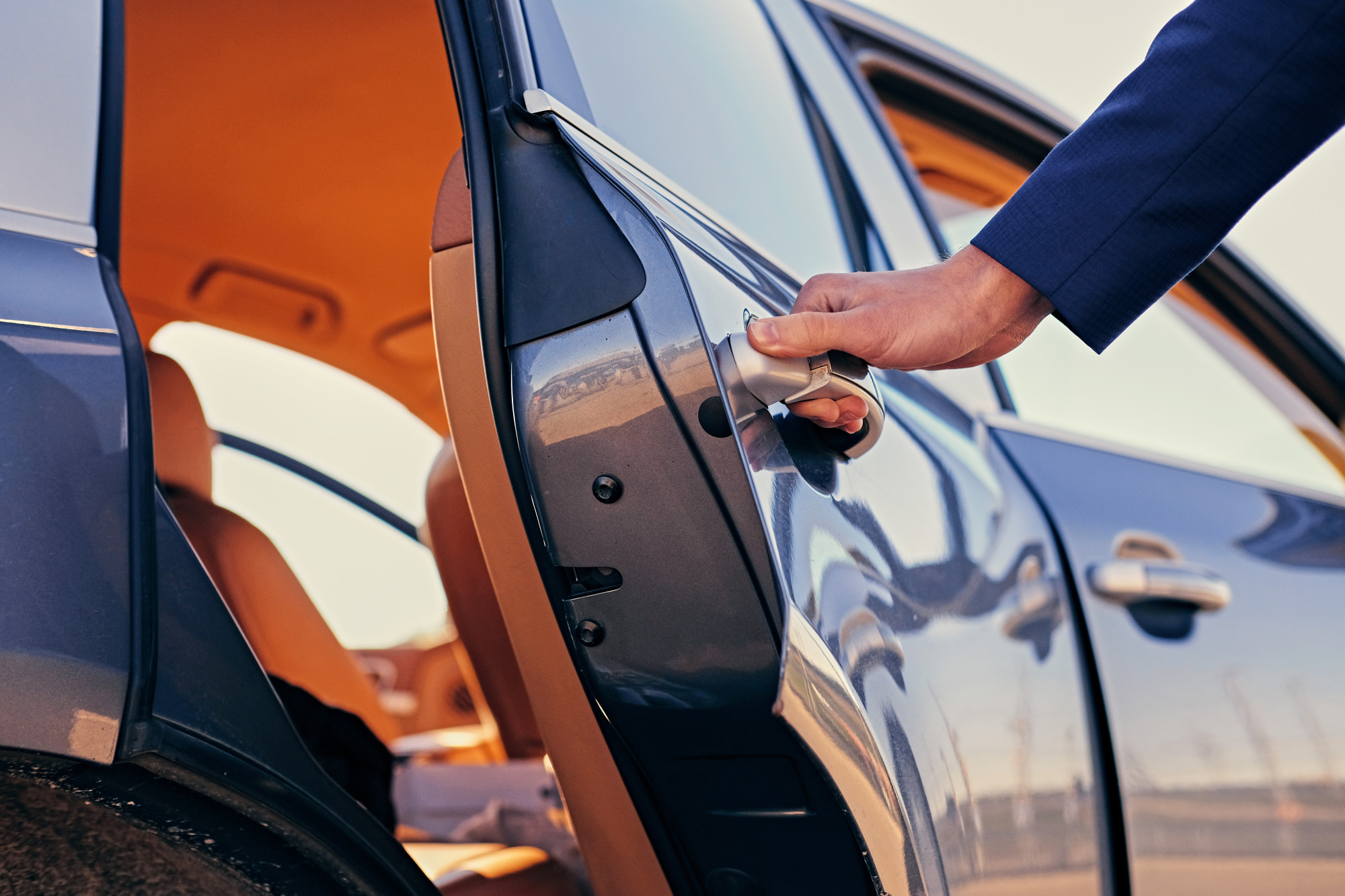 Did you know that there is an average of 1.73 million people flying on airlines each day in the United States of America? One of the most stressful aspects of traveling and flying is figuring out your ride situation once you land at your destination. Hiring an airport driver is a great solution to this stressful issue as they'll handle your airport pickup and airport transportation.
There are a variety of reasons why you should consider using an airport transfer service in addition to the stress relief it provides. It eliminates the expenses associated with parking a car at the airport and allows you to travel in style with your airport chauffeur. 
If you're not convinced that you should give airport transfer a shot, then continue reading. You'll learn about the seven reasons to hire an airport driver the next time that you fly.
1. Cleanliness
One of the biggest benefits of hiring an airport driver in the COVID-19 era is that you'll have a clean and safe environment in the vehicle that you're traveling in. That isn't always the case when you choose to use a taxi service or a rideshare provider like Uber or Lyft.
The good news is that when hiring a chauffeur you're hiring a professional that will ensure that your ride is safe and clean. They'll take extra measures to keep you safe and healthy. The driver will also follow all of the necessary safety protocols when it comes to keeping you safe from COVID-19 and other illnesses.
2. Easier Airport Experience
Let's be honest, airports are not the most stress-free place you'll spend time in. The process of traveling is a little overwhelming, especially if you're traveling abroad and have connecting flights to catch. The same goes for when you've arrived home. It is sometimes stressful to try to find a ride home if you don't want to keep your car at the airport parking lot.
Hiring an airport driver is a great solution because you'll have your ride arranged and ready to pick you up when your flight lands at your destination. This is a better option than using a ridesharing service because you'll know what to expect from your driver as well as the vehicle that you're traveling in.
Since your airport chauffeur is a professional driver they will be there on time and be ready to go as soon as you are. There are far fewer hassles and no delays like there could be if you use a taxi or ridesharing service.
3. Options for Multiple Passengers
Another time where it makes a lot of sense to hire an airport driver is if you're traveling with multiple family members. There is no guarantee that you'll get a taxi or ridesharing vehicle that can provide a ride to all of the people that are traveling with you.
When you choose to hire an airport driver they'll know exactly how many people they'll need to transport and the vehicle they need to use. This is true if you're traveling with a group of work associates since it is important that everyone arrives at the same location at the same time and stays together.
Hiring an airport transfer service is wise because it is the only guarantee that no one gets left behind or has to take a separate vehicle to the same destination.
4. Arrive On Time
If you're someone that stresses about getting to the airport on time and about missing your flights then you definitely need to consider hiring an airport chauffeur. An airport driver is a trained professional that knows the area and will make sure that you get to the airport with plenty of time to spare.
This takes the stress out of getting checked in with your flight provider and making it through the mazes of security lines. If you want to avoid additional stress and potential disaster then you need to consider going with an airport driver. It is the best way to give yourself a relaxing travel experience.
5. Your Airport Driver Knows All of the Best Routes
So your driver will help you get to the airport on time, but what happens if there is an accident or an unexpected traffic jam? That isn't an issue at all because your airport driver knows all of the best alternate routes in the case of an incident like that. 
While the airport driver you hire will already know all of the areas that are experiencing road work on the way to the airport, accidents are a little more difficult to predict. This is where the driver's knowledge of back roads and other routes comes into play and saves you valuable time.
6. Advice For Your Destination
If you get an airport driver for a destination that you're not familiar with then they can be a valuable resource for finding out what there is to do in the area. They'll tell you where all of the best restaurants are and where a hospital or medical facility is in case you need one in an emergency.
They'll also help to point you in the right direction for pharmacies and grocery stores in your area. You might even get advice on some local gems that aren't known to the tourists and travelers that frequent your destination. Be sure to ask your airport driver for any recommendations.
7. Style and Comfort
Admit it, some part of you gets excited at the thought of having your personal chauffeur if only for an hour or two. It doesn't matter if you're traveling for business or pleasure, having a chauffeur guarantees that you travel in style and comfort wherever you're heading. 
It is the perfect way to get a brief time of relaxation for yourself after a long journey. Don't be afraid to treat yourself sometimes and enjoy the benefits of hiring an airport driver.
Treat Yourself and Hire an Airport Driver Today
There are tons of great reasons why you need to think long and hard about hiring an airport driver for your next trip. It takes a ton of hassle and stress off of your shoulders and ensures that you'll have a safe and comfortable drive to the airport. It is also a great way to get recommendations from a local on the best places to hang out or get dinner.
For more helpful articles on a variety of topics, make sure you check out our blog page.