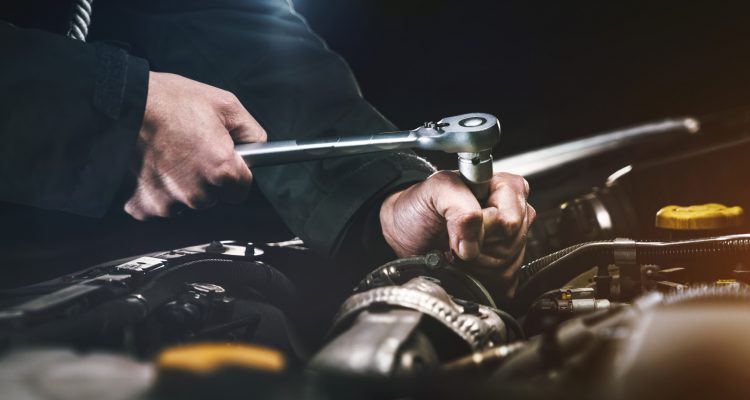 Once vehicle owners find a mechanic they trust, they typically become loyal customers for years. There's a reason for this.
Auto repair work is time-consuming and extremely costly. On top of that, there are plenty of shady mechanics out there who provide poor service and overcharge.
A 2016 survey by AAA found that two out of three drivers in America don't trust auto repair shops. If you're included in this group, keep reading.
We're providing helpful tips for how to find an auto mechanic you feel good about. Start your engines.
Ask for Recommendations
Word-of-mouth is very powerful in the car repair industry. A first-hand account of someone's experience with a mechanic goes a long way.
Start your search for a repair shop by asking friends or family who they use. You're bound to get several trusted recommendations.
The benefit of this approach is that you're likely to discover a local mechanic you didn't know about. There are plenty of small repair shops that get overshadowed by the large-scale, chain garages.
Another advantage of seeking recommendations is you're more likely to find someone with affordable rates. This is hard to find when searching for repair service.
Experience Is a Must
One of the most important traits your mechanic needs is the experience. You need to find someone who's been established in your community for years and has the know-how needed to offer a full range of services.
When shopping around, look for garages that offer everything from oil changes to complex engine repair. You may also want to look for someone who provides pick-up and drop off, as this service shows a willingness to help their customers at every step.
Some mechanics specialize in repairing certain types of vehicles with unique motors. BMW or Mercedes are both good examples.
If you own a car like this, a general mechanic may not be your best bet. You'll have more success with someone who devoted their career to these types of vehicles.
Look for Business Accreditations
You want the repair shop that works on your car to have the right business accreditations and certifications. These things help back up their reputation and show they know their stuff.
Look for a shop that's part of the AAA-Approved Repair Network. Mechanics in this network must offer warranties on their repairs.
You should also keep your eye out for National Institute for Automotive Service Excellence (ASE) certifications. This means a mechanic has gone through professional training and testing.
Finally, the repair shop you do business with should have a good rating with the Better Business Bureau (BBB). This means they provide reputable service and haven't had any formal complaints lodged against them. You can search for repair shops on the BBB website.
Test Out a Mechanic with Minor Service
The last thing you want to do is have major work done by a mechanic you know nothing about. Instead, start small.
Try out a new shop by having something simple done. An oil change or tune-up will work.
This will allow you to get a sense of a repair shop's performance without having to spend much money. You can then gauge their speed, customer service, and pricing.
You'll also be able to find out if you like how the repair shop communicates. If they start trying to upsell you on an oil change, this is a red flag. You should also be wary if they mention hidden fees once the work is complete.
Read Online Reviews
Before hiring a mechanic, it's crucial you go online and read customer reviews. This is a great way to get a sense of the quality of work they do. It'll also clue you into the customer experience they provide.
When you're reading reviews, you need to keep a few things in mind. First, understand that a mechanic can't please everyone. There are bound to be customers who leave bad reviews.
Second, some businesses will create fake reviews to make themselves look good. If the reviews seem generic or they all say practically the same thing, steer clear.
The primary thing you should watch out for is negative comments about the same issue. For example, if many customers have complained about faulty repairs or a shop not fulfilling their warranty, don't bother doing business with them.
Compare Prices Before You Hire
Certain types of repairs cost a lot, regardless of who's doing the work. However, before you hire a mechanic, you need to know the average price of the work you need. This ensures you won't get ripped off.
A little online research is all you need to get a baseline for your repairs. Don't work with someone who charges too much or too little.
That's right, an extraordinarily low estimate may seem like a good thing, but it's not. A mechanic who undercharges may be desperate for business because they provide poor service. They're using the low price to reel you in.
Instead, you want a mechanic who charges competitive rates. Call around and get several quotes before you hire someone.
Ask Questions
When speaking to a new mechanic about your car, it helps to ask some questions. This is a great way to get a feel for their professional demeanor.
Ask specific questions about the repair. Things like why a component broke and what goes into fixing it are great things to inquire about. If the mechanic seems annoyed that you're asking questions, don't work with them.
It doesn't hurt to inquire about their experience as well. If they seem like they're proud of their business and enjoy helping the community, this is a big plus. However, if they talk as though their job is a burden, you haven't found your next mechanic yet.
Find an Auto Mechanic You Can Rely on
Nobody likes dealing with vehicle breakdowns, but they're a fact of life. Use the tips discussed above and find an auto mechanic you can return for years to come.
Once you start doing business with a repair shop you trust, you'll feel a big weight lifted off your chest. Knowing exactly where you can take your car for reliable repairs will give you peace of mind, and that goes a long way.
Please don't forget to bookmark our site to never miss any of our latest posts!