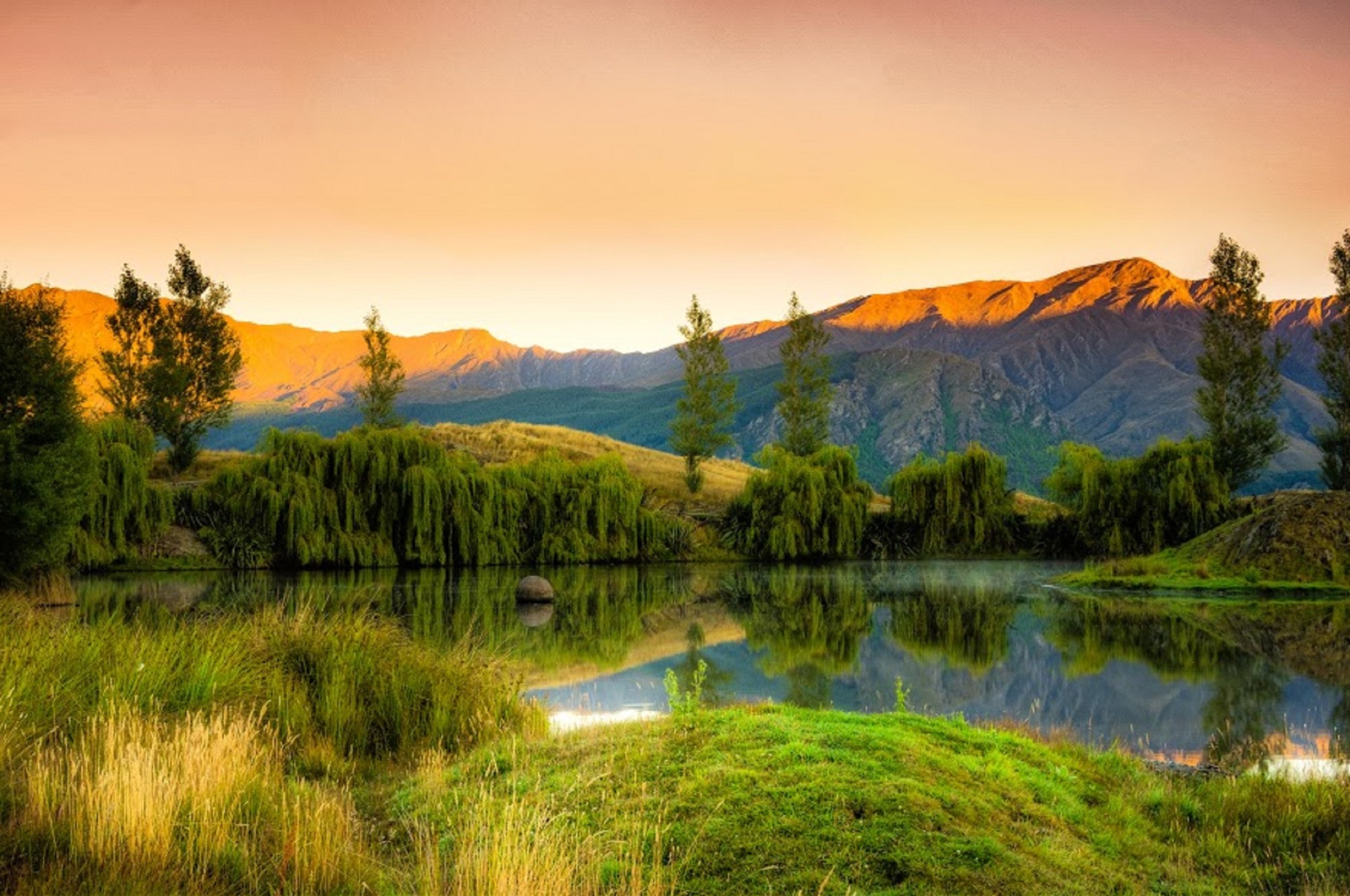 If you love scenic drives, New Zealand will not disappoint. New Zealand scenic routes can be found all over the north and south islands. 
Along all but the more remote routes, you'll find plenty to do. New Zealand offers a wide range of outdoor activities, good eats, and kind hospitality. 
Read on to learn about some great driving spots to visit.
Driving in New Zealand
New Zealand is one of 78 countries in the world that drive on the left-hand side of the road. This means the driver should always be on the side near the center of the road. 
Other traffic management conventions you may not be familiar with are:
Roundabouts (use the link for instructions)
One-lane bridges
Give Way signs require you to yield
No turns allowed at all at a red light
New Zealand Scenic Routes
One of the great things about driving in New Zealand is that you can literally head out in any direction and find some great, well-maintained roads to explore. The country brims over with beautiful landscapes and sights to discover.
Here's a few routes to consider.
1. Twin Coast Discovery Highway
This New Zealand drive takes you around an 800km loop of the northern coast of the north island. It begins and ends in Auckland, New Zealand's largest city. You travel up the west coast along the Tasman sea, up around and through the northland region, then circle back along the east coast along the Pacific Ocean.
Along the way, you'll see beautiful beaches and stunning bays, sand dunes, forests, orchards, and plenty of green landscapes.  
While it is possible to drive this route in one day, you would miss out on a lot of things this area has to offer. Maori cultural spots of note are Waitangi Treaty Grounds and Tāne Mahuta (a famous Kauri tree). Other highlights are Ninety Mile Beach, Whangarei Heads scenic drive, and Bay of Islands.
2. The Coromandel
Located east of Auckland, you can take a drive that will make you feel like you've gotten away from it all. It's a 3.25-hour drive along State Highway 25 around Coromandel Forest Park. 
As you head out of Thames, you'll get beautiful views across the Firth of Thames on the left and see forested hills on the right. Once you go through Coromandel, you'll turn and go up over the hill, catching some fantastic views from the top. Then circle back around towards Tairua, then return to Thames.
3. Great Coast Road
Another must drive New Zealand road connects Westport and Greymouth. Fill up on gas before heading out.
You'll have coastal views of pebble beach on one side with cliffs above you on the other. Highlights are seeing Pancake Rocks and, at high tide, blowholes. 
4. Christchurch to Queenstown (via Wanaka)
This scenic drive will take you across 375 miles where you'll see the Canterbury Plains, rivers and Tekapo, Pukaki, Wanaka and Wakatipu lakes. You'll also drive through iconic Lindis Pass which has mountains on each side that are covered in tussock grassland.
5. Milford Road
The Milford Road is hands down one of New Zealand roads not to miss. You'll start in Te Anau, then travel through Fiordland National Park, then head to Milford Sound. You'll see beautiful Lake Te Anau, rainforests, Mirror Lakes, glacier-carved valleys, and travel through 1.2 km Homer Tunnel. At Milford Sound, you'll see waterfalls, Mitre Peak, rainforests and wildlife.
Plan Your Driving Trip Today
Take some time and peruse your options when planning your trip. Between New Zealand scenic routes to drive and a plethora of other things to do to round out a fabulous trip, you're bound to have an unforgettable time.
Looking for more articles on great driving destinations? You'll find them on our blog, along with more great automotive tips and tricks.