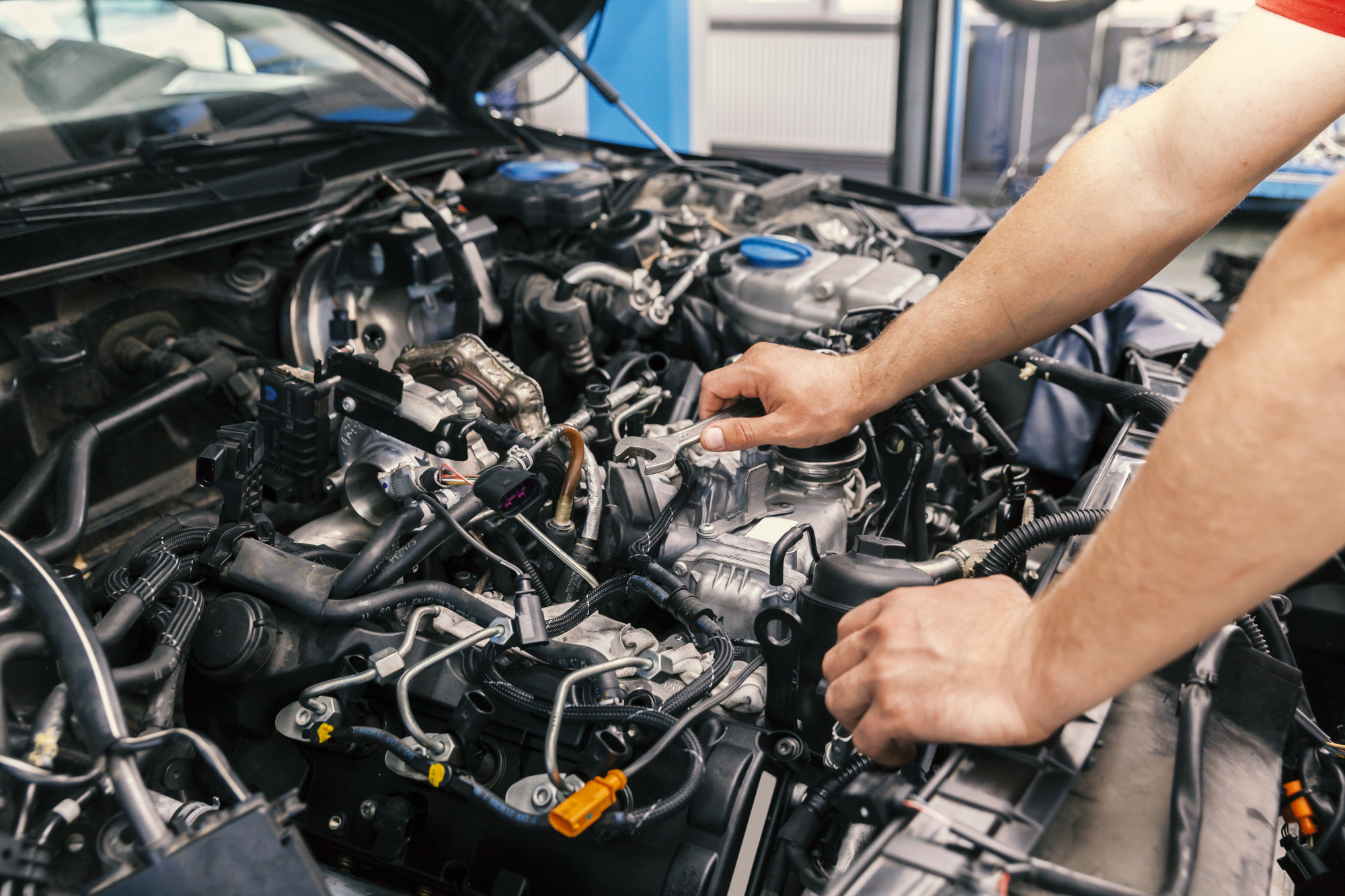 Four-cylinder engines dominate the automotive market. This is mainly due to auto manufacturers aiming to hit aggressive fuel efficiency goals while also meeting consumer demands. 
The result is a four-cylinder engine that's more powerful than a V8 engine from 20 years ago. Despite this impressive fact, you'll find yourself comparing engines, 4 cylinder vs 6 cylinder. 
To help you decide which engine is right for you, we've created this handy guide. 
Four Cylinder Facts 
The four-cylinder engines of today are not automatically less powerful or desirable than their six counterparts. The decision gets hazy when you consider fuel economy, turbocharging, and weight reduction. 
A typical four-cylinder engine will have a displacement that's under three liters. You'll find that the configuration is most often an inline. This means that the engine's four cylinders are arranged into a single line. 
When looking at car specs, you'll see this configuration referred to as "I-4" or "L-4". 
Six Cylinder Facts 
The displacement is bigger on six-cylinder engines, most often over three liters. There are also a few more configurations you'll see for the cylinders. There is the V6, where the cylinders are arranged into the shape of a "V". 
There is the flat-six, where the cylinders are lined up side by side. Then there is the straight-six, where they are all in a single line. 
Turbocharging 
Take a look at the four-cylinder you're considering. If you add a turbocharger, you'll decrease the displacement, which will increase the performance of the engine. This could make your four-cylinder engine have as much power as a six-cylinder engine without the turbo. 
Fuel Efficiency 
Take a look at the power performance and fuel economy of the engines you're comparing. If the improved power and performance are worth the drop in fuel efficiency, then it's smarter to buy the six-cylinder. 
However, the increase in performance may be marginal and not worth the loss of fuel economy. This is when buying the four-cylinder is the better option. 
Maintenance 
Both engines require a similar amount of maintenance and engine repair. One engine isn't more expensive than the other to have worked on. Though you may find someone people argue that because the six-cylinder has more parts, it'll be more costly to repair. 
Which Engine Is Right for You? 
If you do mostly local driving and are looking for a commuter vehicle, then a four-cylinder engine will be a great choice. The fuel economy will save you money, and there should be plenty of room for four people. 
A six-cylinder engine is a better choice for those with large families or likes to travel long distances. They also work better if you plan to haul or tow heavy loads. The larger engine is also a smart choice for those who prefer the more powerful and responsive feel of the six-cylinder engine. 
Choose Between 4 Cylinder vs 6 Cylinder
When it comes time to choose between 4 cylinder vs 6 cylinder, you need to think about your commute, driving style, budget, and performance needs. The increase in power of the six-cylinder may be worth the decrease in fuel economy.  
Check out the car specs section of our blog for more technical articles like this one.