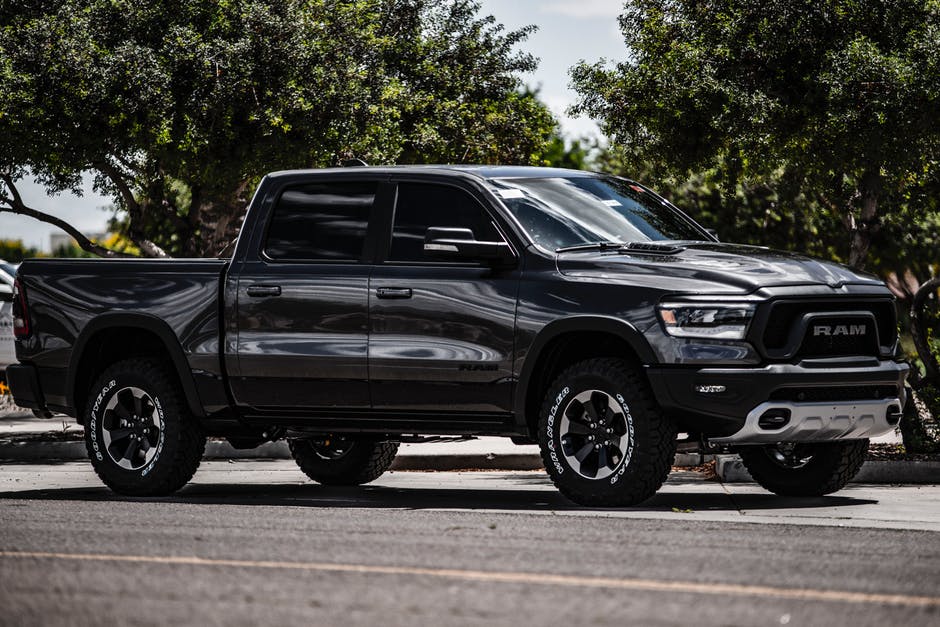 Are you a truck lover? Do you dream of the day when you can buy yourself a big and powerful pick-up?
Whether you want it for work, towing or weekend play, we have the truck for you. The new Dodge Ram 1500 diesel is the truck you've been dreaming of. 
Wait, you thought you were a Ford truck person or you'll only drive the Silverado, think again. This Dodge Ram 1500 diesel is the truck that is going to convert you.
Already beating the Silverado in sales after its 2019 rebuild, its ready to take over the truck market. 
Read on for the 7 reasons you should consider the Dodge Ram 1500 diesel as your next truck.
1. The Engine
Dodge created a truck with lots to brag about. But nothing more than what you'll find under the hood. The Ram 1500 diesel has an engine that is already making this truck a top seller in the market, quickly beating out the Chevy Silverado.
The base model diesel 1500 comes equipped with a 3.0-liter V6. This engine creates 260 horsepower and a peak torque of 480 pound-feet at 1,600 rpm. With this engine, the Dodge Ram increased its torque by 14 percent. It also increased its horsepower by 8 percent. 
2. Serious On Efficiency
Among the many great features of this diesel engine is its efficiency. The Ram 3.0L EcoDiesel V6 engine cranks out the great gas mileage, better than many cars in today's dealerships. 
Bringing in a rating of 27 miles per gallon this truck can travel up to 700 miles with one tank. The beats out the Ford F-150 which gets only 24-22 MPG and the Chevy Silverado getting only 23 MPG. 
This kind of fuel efficiency in the Ram 1500 diesel gives it the best in class status amongst all of its competition.
3. Towing Power
The Dodge Ram 1500, with its strong 480 pound-feet of torque, is a powerhouse when it comes to towing. 
This engine can tow up to  9,210 pounds. This gives this another best in class status to brag about. It is considered best in its class for towing capability.
Even with all this towing capability, the engine doesn't lose its fuel efficiency.
It also features Hill Start Assist for hauling those heavy loads. Hill Start Assist kicks in on those tough inclines to offer extra power and prevent and backward rolling, even when coming to a stop.
The Dodge Ram 1500 also has an integrated trailer hitch for easy hookups. 
Trailer Sway Control is another important feature while towing. If the truck senses that there is sway happening between the truck and what its towing, Trailer Sway Control automatically kicks in. This helps to get the truck and trailer back in sync and eliminate the sway.
4. It's A Performer
While the engine is no doubt a part of the Ram 1500 diesel's star quality, it has noteworthy performance too. With all that power, how could it not?
Another great feature of this truck is its Active-Level Four-Corner Air Suspension. This feature in the suspension system gives it the ability to automatically fix load leveling and adjustments.
Adjustable air springs can be controlled by the drive to raise and lower the truck. The truck also users these smart sensors to lower the truck when traveling at higher speeds to reduce the drag, therefore keeping the efficiency at a premium.
5. Interiors
The Dodge Ram 1500 diesel might have power under the hood. It might be a beast when it comes to towing. 
It's also got something to brag about once you open the doors and look inside. This truck has a high-end interior that you might not expect in truck, much less a diesel truck. 
With spacious, quiet interiors and added backseat space, the ride feels like a luxury sedan instead of a pick-up truck. The backseat is so spacious it leads in space amongst its competitors. 
Depending on the package level, you can get a 5-inch to the 8.4-inch touchscreen information center. It features satellite radio, Bluetooth connectivity.
6. Ready To Play Outdoors
With all this power and durability, the Dodge Ram 1500 diesel can do more than just tow and get good fuel efficiency. It is ready to rumble when it comes to outdoor fun. 
Do you like to drive your truck in the mud and dirt, get a little dirty with some off-road action? The Dodge Ram 1500 is ready to play along. It uses its big boy power, power suspension, and maneuverability to take to the road, ahem off road. 
It can be your workhorse during the week. But with high rankings in accelerating, braking, steering and handling, this truck is perfect for that off-road adventures on the weekend. 
7. Award-Winning Line-Up
Dodge decided it was ready to take on Ford and Chevy with its Ram line-up. The Dodge Ram won 2019 Motortrend's Truck of the Year award. It quickly started outselling the Chevy Silverado. 
Then came 1500 diesel to add to it already long list of accolades. You don't steal away those lifelong Chevy truck buyers without doing something both significant and right. 
Dodge Ram 1500 Diesel, Your Next Truck
Dodge wanted to take over the truck market. So they built a lineup of Rams ready to do just that. While the 1500 diesel has an engine worthy of a takeover, the truck is filled with features that make a star. 
Whether its towing, performance, interiors or its ability to drive with some sass off-road, this truck is one to take seriously. If you're in the market for a new truck, the Dodge Ram 1500 diesel is the one you want. 
Come on in for a test drive today. We know you won't want to leave without a plan to buy this truck. 
For more information on cars and car repairs, visit our blog today.