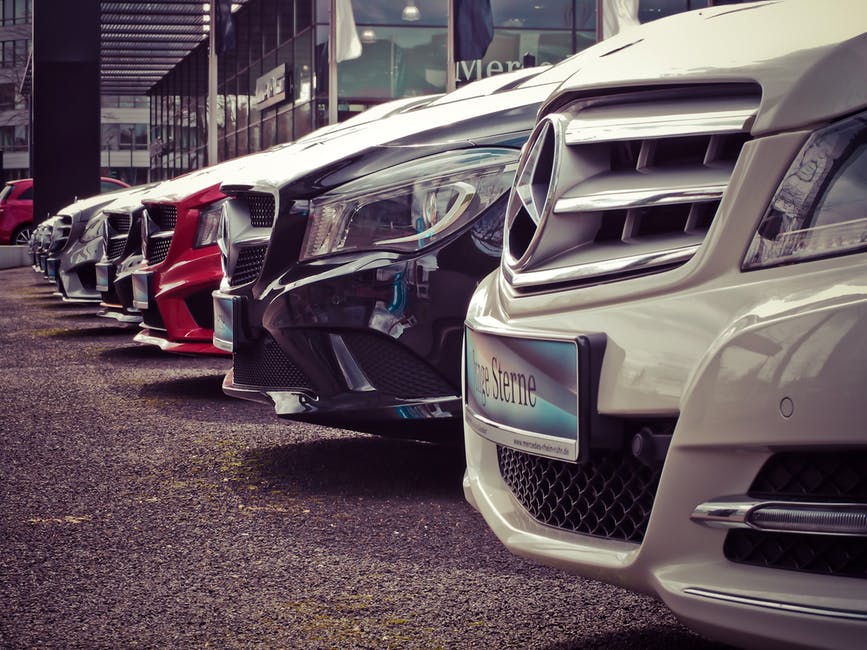 Most towns and cities have a plethora of car dealerships.  
As the owner of one, you need to know what you can do to attract as many customers as possible. You have to use creative and powerful marketing techniques to pull ahead of your competition.
Don't know where to start? We can help.
Take a look at our top nine car dealership marketing ideas.
1. Perfect Your Website's SEO
First, you need to create a website (if you haven't already).
Your website needs to be attractive and user-friendly. This means it must operate intuitively and load quickly—consumers don't expect anything less.
However, people also need to be able to find your website quickly and easily through search engines such as Google.
To accomplish this, you need to strive to achieve the best SEO ranking possible. SEO stands for search engine optimization, which is an algorithm Google and Yahoo use to crawl the internet to find the most relevant websites based on a user's keyword search.
You can boost your SEO ranking by including a blog on your site full of articles encrypted with keywords. You should also include various forms of media (images, photos, videos, headers, titles), all encrypted with metadata.
Additionally, make sure you're using internal and external links throughout your website.
2. Create a Blog
As we suggested above, creating a blog is a great way to add relevant, SEO-packed content to your website.
However, in terms of car dealership marketing ideas, you have a leg up on other types of businesses. You have an endless supply of engaging content that you can write about. 
Write about new models of consumers' favorite vehicles coming to your dealership. You can write articles instructing people on how to choose the right car for their family, whether they should buy new or used, etc.
You have the whole world of automotive topics available to you.
3. Get on Social Media
Any business would be wise to spend a lot of energy and intention on social media.
There are over 2.4 billion users on Facebook alone. In other words, it's one of the biggest marketing platforms in existence.
If you can create a business profile for your dealership and post engaging content on a regular basis, your followers will grow. You can also run competitions and raffles for small giveaways to build your following. The more people like, comment, and share your posts, the more others will find you.
Social media allows you to run ads directed towards certain demographics of people based on location, age, hobbies, gender, and more.
Moreover, it analyzes every ad you run so you can monitor their success and public reaction to them. It breaks down any engagement the ads receive (likes, comments, shares, link clicks).
4. Use Pay-Per-Click Advertising
One of the best car dealership marketing ideas is using PPC.
You can pay a host website to advertise for you. Every time someone clicks on your ad, you pay the host a predetermined amount. 
You can also you PPC advertising through search engine sites. Doing so ensures your website comes up at the top of the search results based on specific keywords.
5. Create an Email List
Through your online presence such as your ads on various host websites, social media accounts, and business websites, start building an email list.
Encourage people to subscribe to your email through exclusive promotions, valuable content, etc. 
Once they've joined your email list, an automated email campaign will initiate which sends several emails (designed by you) over the next few weeks or months. This provides a perfect target audience as they have already subscribed and shown interest in your dealership. 
However, successful email marketing means knowing how to approach potential customers. You should learn about automotive marketing and how to engage consumers for the best results.
6. Take Advantage of Local Radio Advertising
While some see it as a dying art, TV and radio marketing still have their place in business.
A large number of people still listen to local radio stations at work, in their car, and even at home.
Getting your name out there for the public to become familiar with is key to gaining acknowledgment from the community.
7. Try Direct Mailing
The best car dealership marketing ideas often include visuals.
People love nice, new cars. As a car dealership, you can capitalize on this by including visuals in your advertising.
One way to do this is through direct mailing.
This tactic includes targeting specific regions of your town or city and sending fliers and promotions through the mail. This can be useful when trying to target the right demographic based on income.
8. Request and Publish Online Reviews
One thing that drives consumers toward or away from businesses is the general public opinion towards them.
One of the best things you could do for your car dealership is encouraging your customers to post reviews online.
This could be on your social media pages, website, and various review websites.
9. Get Involved in the Community
Finally, consider getting involved with the community in a poignant way to gain attention and public affection.
For example, get in contact with a local charity and co-run an event to raise awareness and money for them. 
This could be an art gala, silent auction, or a 5k race. Make sure you plan the event months in advance to have time to properly spread awareness for it and get the word out. The idea is to get as much community attendance as possible.
You should also try to involve other (non-competing) local businesses to form connections and gain sponsorships for the event.
Try These Car Dealership Marketing Ideas
If you want more news, advice, and information on the automotive industry, be sure to check out some of our other articles before you go.
We have more on car dealership marketing ideas, as well as the newest updates on car tech and everything between.