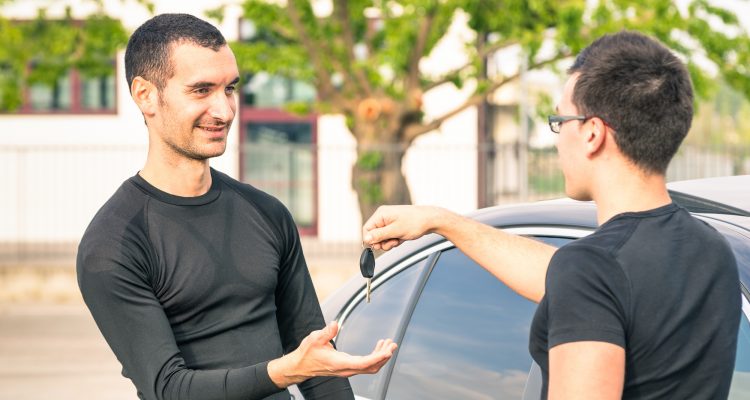 Are you still driving the car you graduated high school with? If so, you need to upgrade!
But first, you need to sell "old reliable". You might be tempted to trade your old car. But selling it yourself is actually not hard.
With a few basic steps, you can get your car ready for its closeup. And before you know it, your cell phone will be buzzing with interested parties.
Plus, selling your car yourself means more money in your pocket! Check out this useful guide for how to sell your car yourself.
Do Your Research
Before you begin, get an idea of list price. This is the part in the process where you need to get really honest with yourself. Your old, reliable vehicle might be priceless to you, but others won't appreciate the sentimental value.
That's where research comes into play. There are lots of websites out there where you can find similar sales. Get out your manual and make sure you enter the exact specs of your car so you can get the best comparable sales.
The best list price is the average price of similar cars on the market. Once you determine a good price point, you may be tempted to increase it some to allow wiggle room to negotiate.
Do this with caution. Yes, you want to leave some wiggle room in the asking price. But you also don't want to overshoot your target customer.
Also, get all of your paperwork together before you start. Make sure you have the title and any lien release you might need. If you need to contact your bank for a payoff, do that ahead of time.
Clean, Clean, Clean
Selling a car is like selling a home. The cleaner, the better.
Car buyers are even willing to pay a small premium for cars that are spick and span. It shows that you know how to take care of a vehicle.
If you're not a fan of cleaning, take it to the local carwash. But make sure you get it detailed, interior and exterior.
Don't skimp on this. If you don't want to shell over the bucks for a professional cleaning, then roll up your sleeves and do it yourself.
Also, take all of your personal stuff out. Dirt, grime, and personal clutter are distractions to your buyer. Make the interior as neat as possible so the buyer can imagine themselves driving the car.
A Picture's Worth 1,000 Words
There's nothing more annoying to a potential buyer than bad pics. Or not enough pics. And with all the competition out there, a buyer would rather move on than ask for better pics.
Take them as soon as you've cleaned the car so you'll capture it at its sparkliest (is that a word?) And don't be afraid to take lots of pics. You can weed them out when you're ready to post them online.
Pics need to be done in good lighting. Capture the interior and exterior from many angles. Also, take pics under the hood and inside the trunk.
Some websites limit the number of pictures you can post. Maximize your limit of pictures by only posting great pictures that show off important features. Then when buyers ask for more pictures, you'll have them ready.
Spread the Word
Now that you know your price and you've cleaned and taken pictures, it's time to list your car for sale. There are literally hundreds of websites where you can do this. At GoMotors.net, we offer a free platform to sell your car.
Craigslist and eBay are a great way to go if you want to sell your car fast. And social media sites like Facebook Marketplace allow you to reach local people for free.
When you list your car, be honest in your description. Let people know if there are any issues with the car. And if you're willing to accept a lower offer.
Then start talking! Spread the word to your friends and family that you've got a great car for sale. Ask them to tell their friends too.
It may seem like an out-of-date practice, but putting a "For Sale" sign in your window is a classic way to find interested parties. You never know, you might sell it while you're picking up a pizza for tomorrow's supper!
When a Buyer Shows Interest
If you sell online, you'll receive an email or text message from people interested in the car. Respond in a timely manner. It shows that you're willing to communicate and sets a good tone for the relationship with the potential buyer.
Be on the lookout for fraud when you sell online. Make sure your buyer is in the area and is serious before you arrange to meet anyone. Fraudulent buyers make strange requests, so keep on the lookout for anything that doesn't feel right to you.
Let your buyers know what forms of payment are acceptable. Personal checks are risky. So make sure you're comfortable with your buyer before you sign over the title to anyone who pays with a check.
Cashiers checks are the best method of payment. These are guaranteed funds by the bank. Ask for a cashiers check from anyone you aren't comfortable with.
Keep an open mind. Especially if you're in a hurry to sell.
Many buyers try to negotiate. So be ready to do that when the time comes. If you aren't accepting anything but the sale price, make that clear right away.
How To Sell Your Car the Right Way
Hopefully, you've learned a few tips about how to sell your car yourself. And if you're looking to maximize your price, selling it yourself is much better than trading it in.
The first thing to do is research your price point. Then get your paperwork together so you're ready to go.
Clean your car inside and out. Take lots of pictures from multiple angles so you have plenty to go with your listing. Then create your listing and post it to car sale websites and social media marketplaces.
Communicate openly with prospective buyers. And keep a keen eye out for fraud. Follow these steps and you'll be on your way to a new vehicle in no time!
Ready to start shopping for that new car? Check out our listings page for over 2 million car and truck listings nationwide. Whether you're looking new or used, we've got you covered at GoMotors.net!