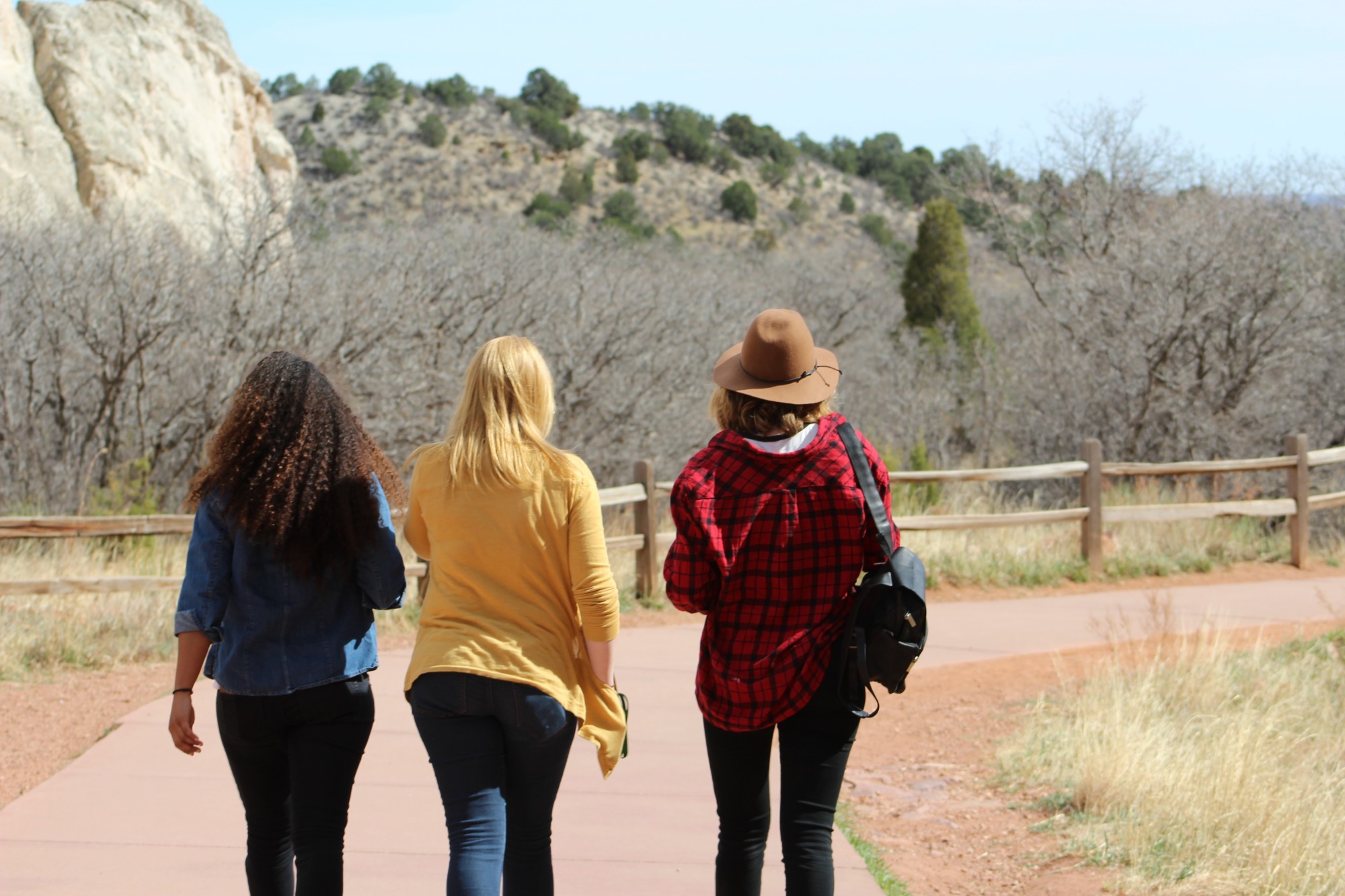 You can have amazing adventures and create your favourite memories when you're traveling with friends.
To make sure that you and your friends have the best time possible, it's important that you put some time into planning.
Take a look at our 5 tips to make sure that you and your friends have an incredible trip.  
1. Choose the Right Friends
Group travel can be one of the most amazing experiences. That's why it's important to choose the right friends to travel with. Consider how comfortable you are with your friends, and how well-matched you'll be as travel companions, before committing to a friend's trip.
How well do you know your friends? It's best to travel with people that you can be honest and open with, and that you're comfortable with. 
Have your friends traveled as much as you have? It's best if you've all had similar experiences, and are equally as comfortable exploring new places. 
2. Agree on Budgets
Once you've decided who you want to travel with, it's important to have an honest discussion about your budget.
Ideally, everyone has similar finances and expectations for the trip. But you'll only know that if you talk about it.
You'll need to talk about how much to spend on traveling to and from your destination, accommodation, and activities. Are you going to a city or beach break? Is everyone comfortable staying in budget-friendly hostels or 5* all-inclusive resorts?  
It's also a good idea to discuss how much you're planning to spend while you're on holiday. For example, discuss how much you'd like to spend on things like food, drinks, and getting around.
3. Consider What Everyone Wants
You're all traveling together, so it's important that everyone's preferences and opinions are listened to and considered. If you travel with a larger group of friends, this can become more challenging.
First of all, you need to agree where you're going and how long you're going for. Then you need to discuss how you're going to get there and back.
Next, talk about what you'd like to do while you're away. Make sure that everyone shares their views, and try to make sure that your plans include something for everyone. That way, everyone will enjoy the trip and feel equally considered.
Try to make sure that everyone knows what to expect before you leave, and is happy with the rough plan for the trip.
4. Share Responsibilities
Make sure that everyone is playing an equal part. Don't leave one person to organize everything, as this can be quite stressful!
Ask one person to research accommodation, another person to look into flights or other travel options, and someone else to look into activities that are available.  
5. Always Communicate
The most important thing is that you and your friends continue to communicate with each other. Be honest and open about what you'd like to do, what you don't want, and how you're feeling.
Check in with your friends too, and make sure they are feeling happy and comfortable. It's important that everyone feels like they have the opportunity to speak up if they have anything that they'd like to share.
Traveling With Friends
Traveling with friends can truly be one of the most amazing experiences. Follow these 5 tips, and you'll have an amazing adventure together.
Need a car to help you see the most of the world? Take a look at some of our other helpful resources.