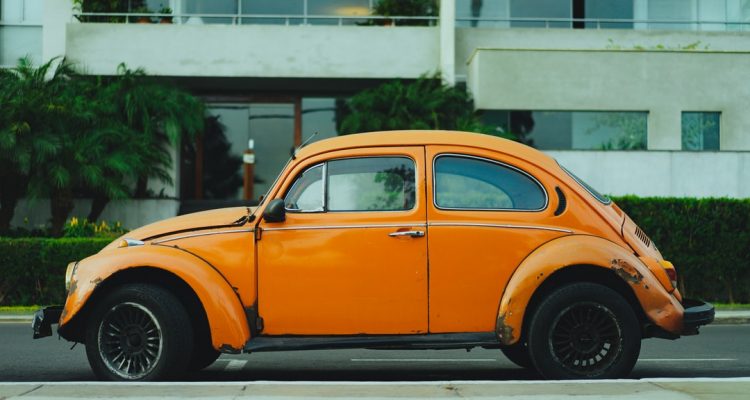 Need a new ride but can't afford to buy new? Then you'll have to look elsewhere for cheaper secondhand cars.
Buying a used car on Craiglist doesn't have to be a big risk. Many people are wary of buying Craigslist cars because they've heard horror stories about scammers.
While it's possible to get scammed, if you follow a few simple rules, you should be fine buying a car off Craigslist. Here's what you need to be aware of when using Craigslist to buy a car.
Always Meet the Buyer in Person
When you meet the buyer in person, you filter out a lot of potential scam artists right off the bat. Many Craigslist scammers will never actually meet the buyer in person. Instead, they get the buyer to wire cash and then disappear.
You should also always bring at least one other person with you to meet the seller. There are a few reasons why you should do this. In rare cases, someone might set up a Craigslist trade and then simply rob the person who shows up to make the deal.
Bringing an extra person makes this a lot more difficult to accomplish. Also, if you bring an extra person, they might be able to spot something that's wrong with the vehicle which you might not have noticed on your own.
Meet the Seller in a Public Location
Be wary of any seller who tries to get you to meet in an obscure, out-of-the-way location. If someone insists on this, there's a good chance they're going to try and rob you.
Many police departments offer secure areas to make Craigslist deals. This is often a parking spot outside of a police precinct that's constantly monitored.
If you suggest doing the deal in one of these locations but the seller doesn't want to, it suggests they might have something else in mind instead of selling their car.
Inspect Pictures of Craigslist Cars
Almost everyone has a good-quality camera on their phone these days. If an ad doesn't have good pictures of the car from multiple angles, it could be a scam.
You can also look out for obvious signs of foul play. For example, a seller might claim to be located in New Mexico, but the car is pictured beside the ocean. Many scammers take a "shotgun" approach and post the same scam ad up and down the country.
You should also be suspicious of a scam if you request more pictures and the buyer makes excuses as to why they can't provide any.
Be Wary of Poor English
If an ad is full of poor English and grammatical errors, there's a good chance that it's a bot rather than a person who wrote the article. It could also indicate that the person who posted the ad is a scammer from overseas.
Even if the ad is legitimate, do you really want to do business with someone who puts so little effort into writing an ad?
Whenever you buy a car on Craigslist, you should always try to talk on the phone with the buyer. This can help you to establish if the seller can be trusted. If someone makes excuses as to why they can't talk on the phone, this should set off alarm bells.
Make Sure the Paperwork Is in Order
Whenever you buy a car in a private transaction, you'll need to have the car registered in your name. In order to do this, all of the car's paperwork must be in order.
It's never a good sign when the seller can't show you any paperwork. Not having the car properly registered could result in a whole bunch of problems.
For example, the car could actually be stolen. Without the paperwork, there's no way to prove you unwittingly bought it.
Never Wire Money
A lot of scammers will try to get you to wire money rather than pay in cash. When doing any kind of deal on Craigslist, you should never wire any money to anyone. If you can, you should pay for the car with cash.
Of course, this isn't always possible. If the car is very expensive, you don't want to meet a stranger with thousands of dollars on hand.
In this case, you could ask to pay with a certified check. Unfortunately, scammers sometimes used forged certified checks, so don't be surprised if a seller is not prepared to accept one.
A way to verify if the check is legit is to ask the seller to accompany you to the bank. Then you can have the bank issue the check to you with the seller as a witness.
Know What the Car Is Worth
If someone is selling a car for significantly less than what it should be worth, it's probably a scam. On the other hand, some people will try to sell a car for much more than it's really worth. To avoid falling for this, you should look up the car on car buying directories such as Kelley Blue Book.
If It Looks Too Good to Be True, It Is
A good rule of thumb when you're buying anything on Craiglist is this: If it looks too good to be true, it probably is. Most people who get scammed let their excitement get the better of them. They see a low price on a car they want and act without thinking.
When looking at Craigslist cars, always take your time and look out for the warning signs. As long as you keep your wits about you, you should be able to easily avoid being scammed.
The key things to remember are to never wire anyone any money, know how much the car is worth, and always meet the buyer in person in a secure location. If you follow all these tips, your chances of falling for a scam are significantly decreased.
Need more information? Then check out our blog post about 5 things to know when buying a car.