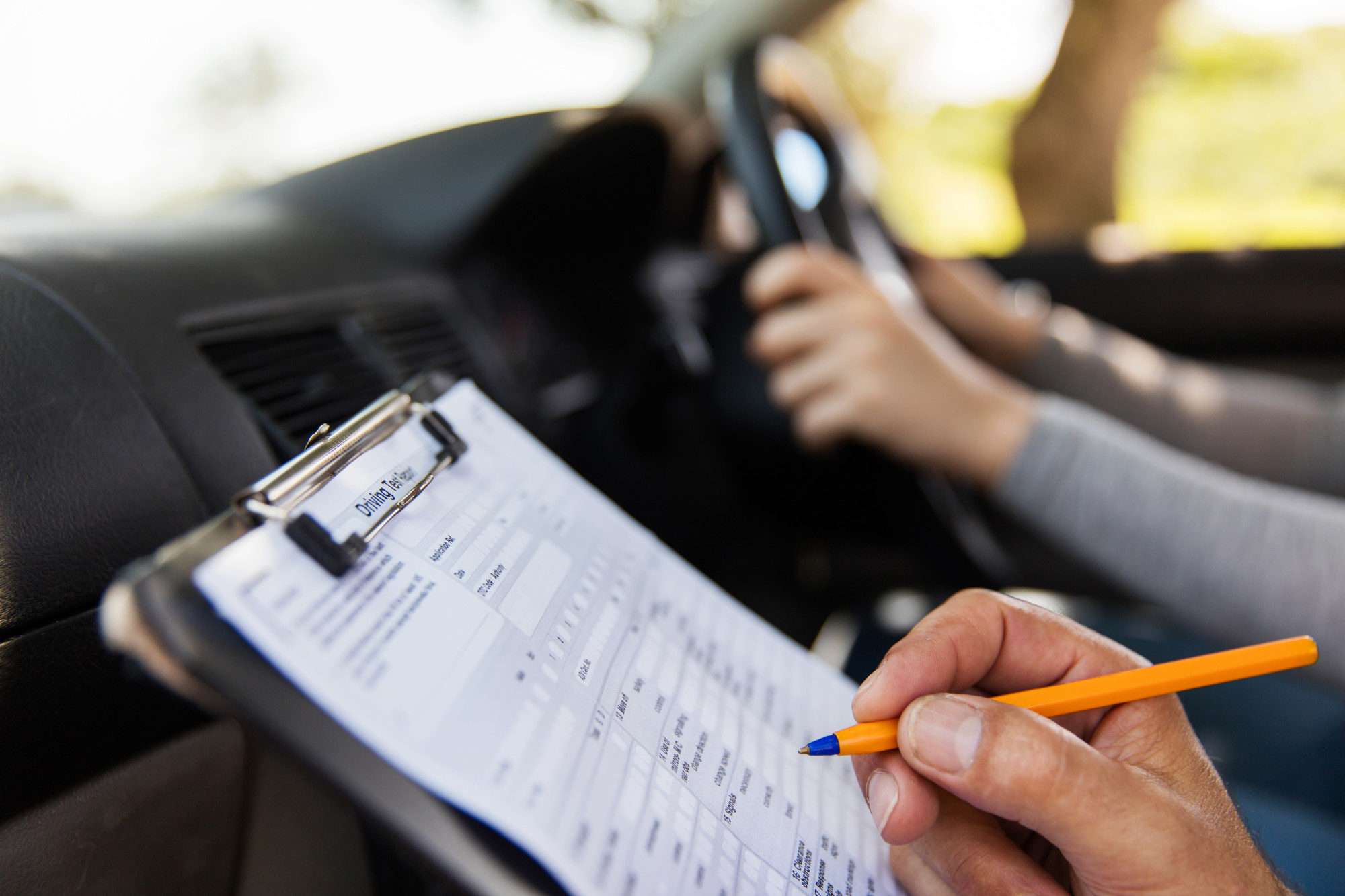 Getting behind the wheel of your own vehicle and cruising the streets as you desire is a privilege many of us can't wait to experience. Before the state you live in allows you to hit the road, you'll be required to take a series of driving tests. This is true no matter where you live and is a way to ensure your safety and the safety of other drivers as well. 
Before you can even schedule your driving test, you'll most likely first need to have your driver's permit or learner's license. This is the first step to take before being granted your official driver's license. Once this step is complete, you can then prepare to take the real driving test.
As intimidating as it might seem, if you know what to expect for a driving test before you take it, then you can come prepared and ready to succeed! There are a few different things you can expect to see during the driving test. Continue reading below to learn more.
You Need to Aquire a Driver's Permit First
Before you can take your official driver's test, you'll most likely need to get your driver's permit first. To receive your driver's permit or learner's permit, you'll need to pass a written knowledge test. You'll also need to pass a driver's education course. 
The written knowledge test is usually given to all students at the end of the driver's education course. Then, you'll need to pass a vision test to ensure you're able to see well enough to safely drive on the road. Remember, you're going to need to read signs of all sizes while driving. 
Then, you're going to need to provide a few different documents such as something to prove your age and home address. There will also be an age limit on how old you must be before receiving a learner's permit. All states are different so be sure to know your specific state's rules.
You May Need to Take the Written Test First
If you must complete and pass the written exam before taking your driving test, then there are a few ways to prepare for this exam as well. The exam will be around 50 questions, which are multiple-choice. This test is going to determine how well you know your state's traffic laws. 
It'll also question your knowledge of traffic controls and traffic signs. Although this might seem simple and common knowledge, there will be signs and traffic control signals that you're not familiar with. It's best to purchase a study book before taking the exam to educate yourself on all of the different signs and signals before taking the test. 
You should also be able to find online practice tests to better prepare you as well. You can learn more about what is on the written driving test on this website: https://www.drivingtest.autos/driver-knowledge-test/.
An Appointment Might Be Required
Each DMV (Department of Motor Vehicles) has its own requirements. Most likely, an appointment to take a driving test will be required, however, you may be able to walk in and wait to take one depending on the situation. It's best to contact your local DMV and ask what their policies are before showing up.
When you schedule an appointment in advance, you can also have some peace of mind and reduce anxiety. You'll know exactly when your driving test will be and then you can better prepare for it. 
You'll Need to Bring Specific Documents
When scheduling your appointment, be sure to ask what specific documents to bring. You'll most likely need to bring your learner's permit, your vehicle's registration, and your vehicle insurance card as well. If you're required to have passed a written exam or educational course before taking an official driving test, then be sure to bring proof of all these completions. 
If your vision requires you to wear contacts or prescription glasses while driving, then be sure not to forget to bring these items either. Any vehicles with reverse cameras and self-parking features may not be allowed for the driving test. This is something you'll need to speak with the DMV about before the day of the test if your vehicle has these features. 
Otherwise, make sure you have a vehicle to conduct the driving test in. 
Your Car Will Need to Pass Inspection
Before you can use your vehicle for the driving test, it'll need to pass a basic inspection. There are a few things that the inspector or driving instructor will look for before clearing the vehicle. For example, the vehicle must have a working horn and rear-view mirrors. 
Directional signals, taillights, headlights, and brake lights must all work. Working windshield wipers, seatbelts, and doors that open are also required. There must be a valid license plate tag on the vehicle as well. 
These are just a few of the factors that an inspector will look for before giving your vehicle the clear. For the most part, any vehicle in good condition should do fine. Certain vehicles may not be allowed for the test, so speak with your DMV before arriving. 
Coming Prepared Will Help You Pass
When you come prepared, you're more likely to pass the test. Before you arrive on the test day, you should have a good understanding of what the examiner will expect out of you. For example, knowing how to complete a three-point turn is one of the many tasks you'll be asked to demonstrate. 
Driving in reverse, standard parking, turning, stopping at stop signs, and many other specific tasks will be asked of you. You should be able to receive a handbook of all the different driving tasks you'll be asked to complete. Know exactly what's expected of you so you can practice those specific things.
Practice Driving Beforehand
Now that you've taken the time to learn what driving tasks you'll need to complete for your driving test, it's time to start practicing. Hop into the car with an adult 21 or over who already has their driver's license. Find an empty parking lot or a quiet neighborhood to practice these tasks. 
Practice for several days before the actual test. If there's something you need to improve on, then have the person with you give you instructions to help you until you have it down. Then, gradually make your way to more high-traffic areas. 
Although this might be stressful for first-time drivers, this is something you'll need to become familiar with. The more experience you have driving on busy roads, the more comfortable you'll get. If you can practice driving on highways and busy streets with someone you know (who is 21  and has a driver's license), then you may be able to become comfortable with it much faster.
When it's time to take the actual test with the driving instructor, you'll know exactly what to do and will be less nervous. 
You'll Be Accompanied by an Instructor
You might need to bring an adult 21 or over with a driver's license with you on the day of the test, but they'll most likely be asked to wait outside the vehicle during your test. You'll instead be accompanied by an instructor who'll examine your driving skills while you complete the different driving tasks. 
The instructor will have a clipboard with them that'll tell them what different driving tasks to have you complete. There will also be room for notes. Try not to pay attention to the instructor while driving. 
They're going to take notes whether it's good or bad. You, however, must remain focused on the road and try to have a clear mind. The worst that can happen is you'll be told you need to work on a certain skill or multiple skills before passing the test. 
Don't worry. This is constructive criticism and is how you'll learn. Take this information and then use it to perfect your driving skills before you retry and take the test again.  
You may need to pay a fee each time you schedule a driving test, but it's common to take the driving test more than once before passing it.
Are You Ready to Pass Your Driving Tests?
Do you believe you're ready to pass your driving tests? Remember you'll need to pass both a written and a physical driving exam. These tests will also be completed after you acquire your learner's permit and pass a driver's education course. 
Finally receiving your driver's license is an awesome reward for all the hard work you put into it! Use all the helpful information given in the guide above to help you come as prepared as possible to succeed. 
For more posts on automotive topics, do be sure to continue checking back here on a regular basis!